Academic Theme
Race, Violence, and Health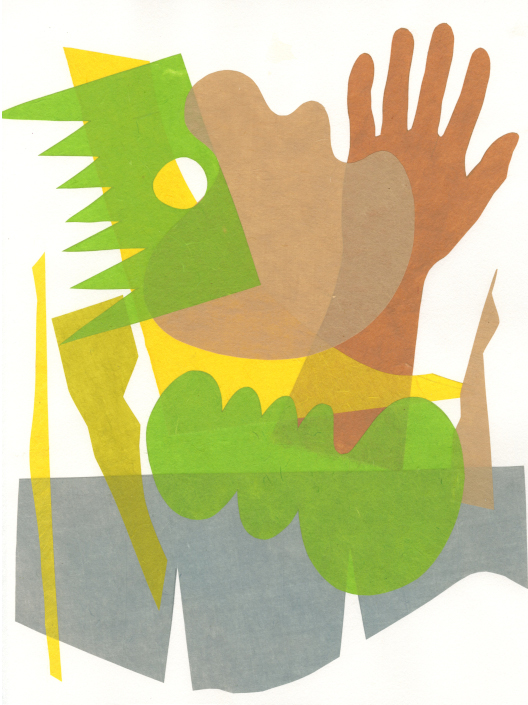 We are at a moment of reckoning in the United States and in the world. The struggle for human rights, social justice, and expressive freedom in the face of blatant, violent racism is urgent, unswerving, and outspread.
The wanton murders of Black Americans—Breonna Taylor, Tamir Rice, Ahmaud Arbery, Alton Sterling, Eric Garner, George Floyd—and the systemic racism that continues to compromise the lives of marginalized communities in the U.S. and the world have brought us to this point. These events and the legacy of discrimination around them have stirred transnational protests and commonality of purpose.
Our current duress echoes a global history that includes the ravages of transatlantic slavery, the violence of settler colonialism, and the residues of empire-building in Africa, Asia, the Middle East, and Latin America. The traces of this past live in the operations of current institutions of security and border control, public health, education, and employment.
This history, coupled with the disparate consequences of the current pandemic on marginalized populations, have brought us to our own reckoning. As an academic institution, Whitman College has an ethical obligation to examine these issues collectively. To that end, we have adopted the theme "Race, Violence and Health" for the 2020-2021 academic year to organize our community around a series of lectures, workshops, conversations, and curricular offerings that will help us think, together, in a sustained way over the course of the year.
Follow our Instagram account @raceviolencehealth and the hashtag #whitmanraceviolencehealth on Instagram, Facebook, and Twitter.
Living Against Racism
Coming together to build antiracist communities.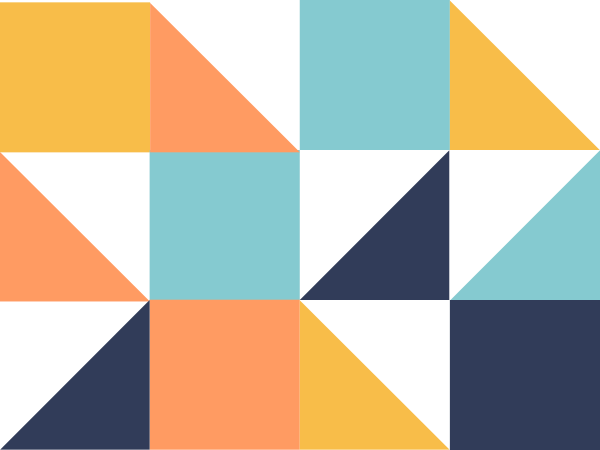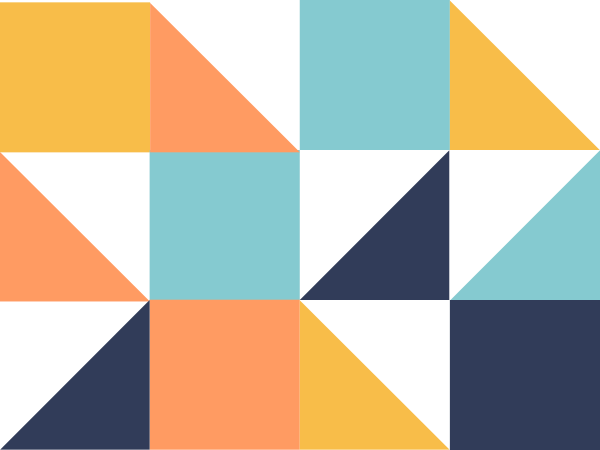 Learning Together Today
What is LTT?
A way to reflect on the current moment, your ongoing life experiences, and be informed and inspired by others in the Walla Walla Valley community.
Our Focus
Fostering joyful and restorative antiracist reflection on community health and wellness in recognition of the past, present, and future intricacies brought to light by the COVID-19 pandemic and the Black Lives Matter movement.
How It Works
Sign-up via the Google Form link below.
Receive a twice-weekly (Mon./Fri.) emailed reflection prompt
Respond to the prompt with a word, phrase, or couple sentences on a shared Google Doc.
For more information contact Kelsey Martin.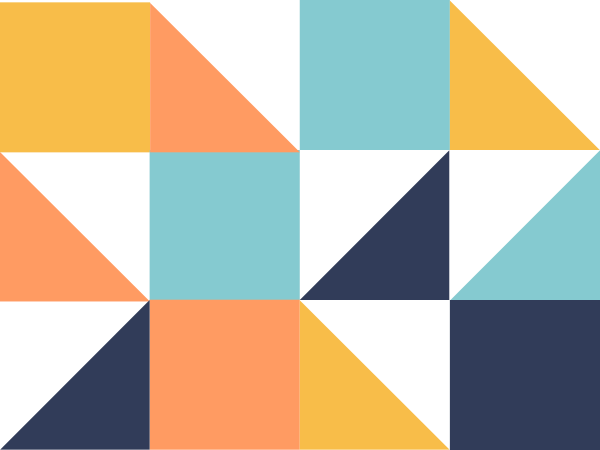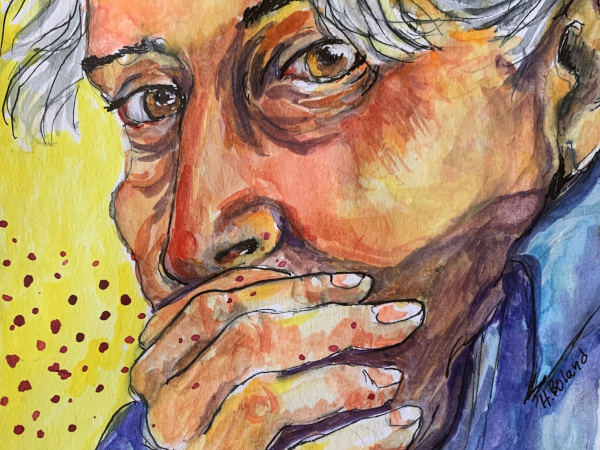 Coronavirus Stories Projects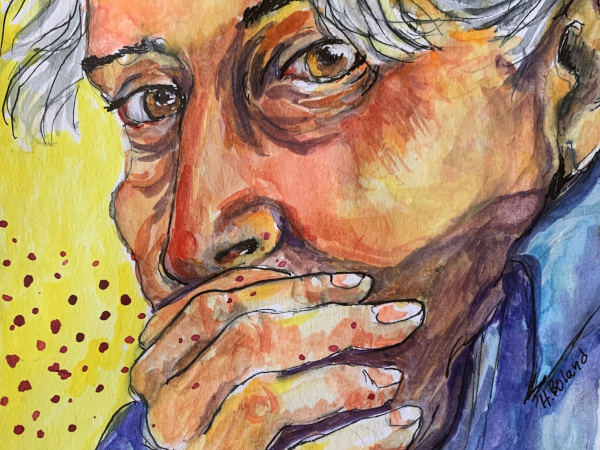 Coronavirus Stories Projects
Whitman College and Northwest Archives is creating a digital archive of the Walla Walla community's experiences during the COVID-19 pandemic, and in collaboration with students in Library 160: Documentation and Representation in Archives, the Whitman Coronavirus Stories Project focusing on experiences at the College. Both projects remain open for submissions of stories, including written work, audio or video recordings, photographs, or creative projects. In particular, we encourage submissions from immigrant and other marginalized communities that reflect the intersections of race, violence and health in Walla Walla during COVID-19. Both projects seek to interrogate the dominant cultural records and narratives that are represented in archival collections, and seek counterstories from those voices who have been excluded. The Walla Walla Coronavirus Stories project emphasizes stories from the Latinx community in Walla Walla, and interviews are available in English and Spanish.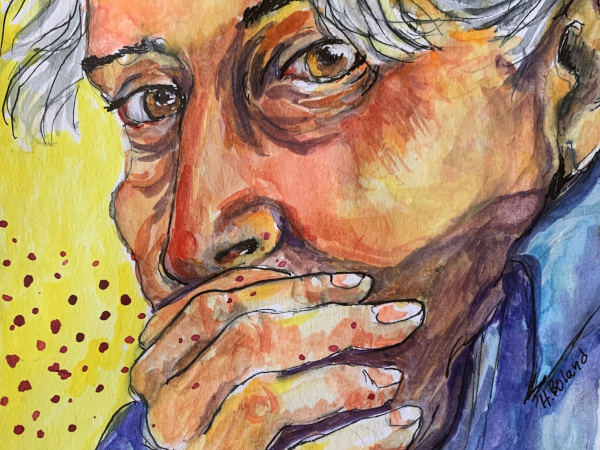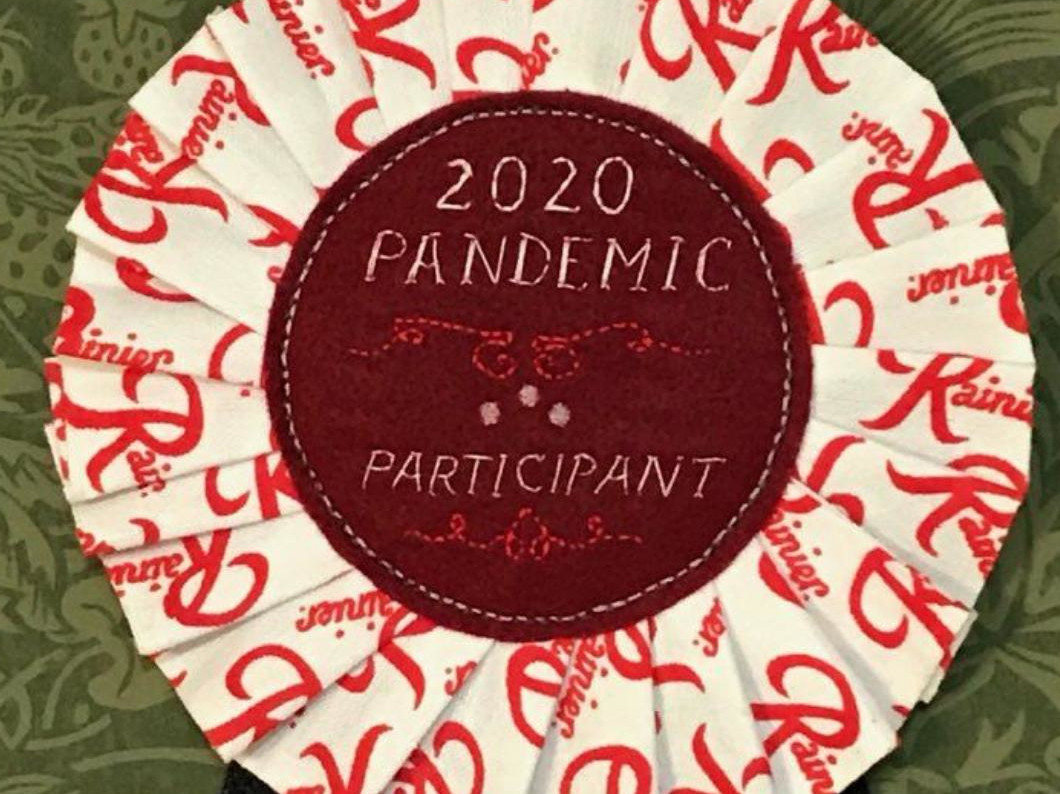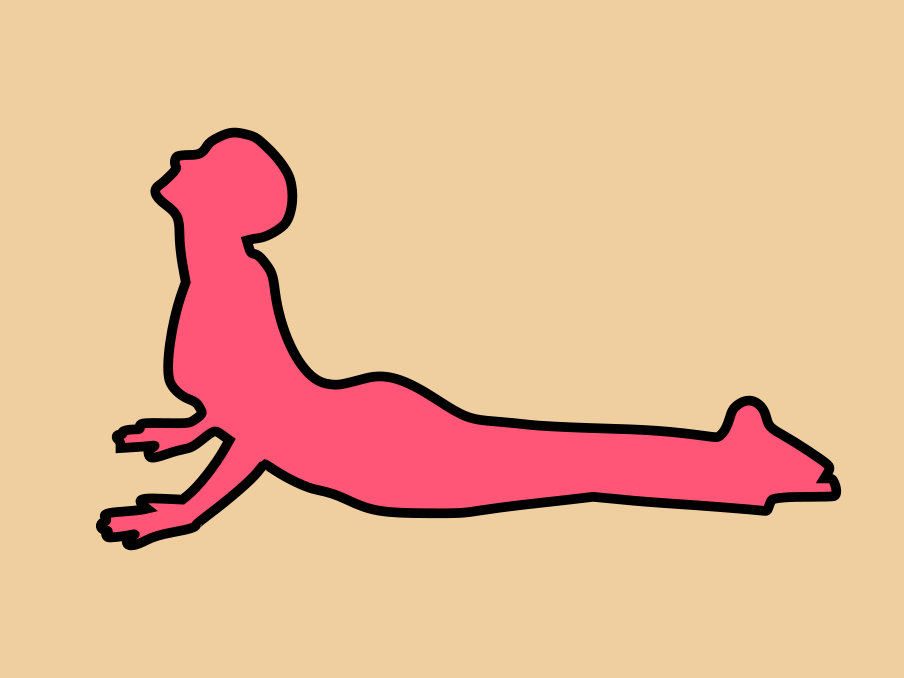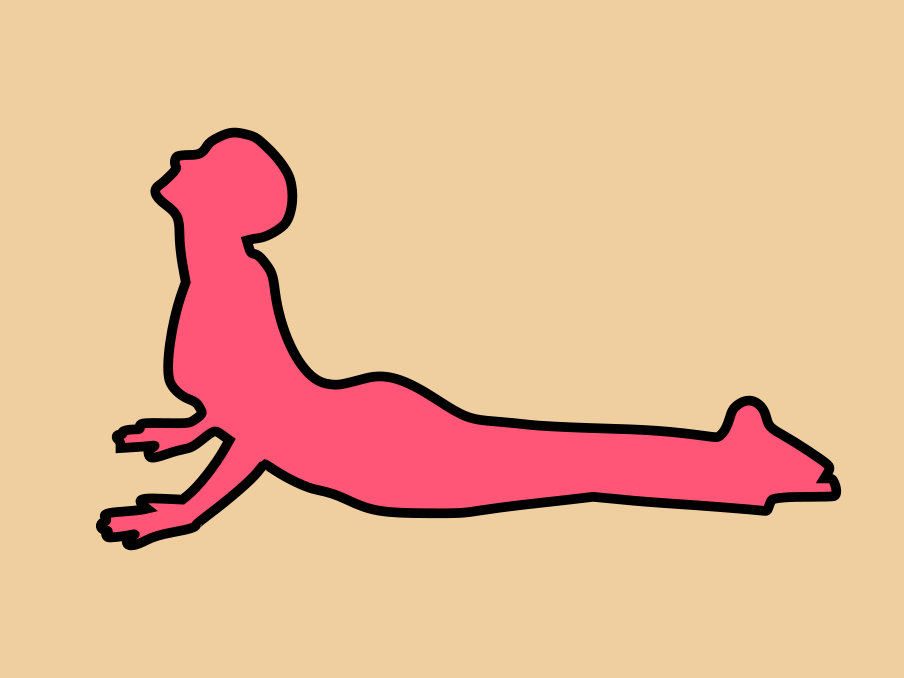 Rest as Resistance
Rest as Resistance is a platform to build community through engaging in planning and executing workshops, talks, live events, interviews, or any other content surrounding anti-racism, activism, and wellness.
Global Context: Short Courses and Internships
Opportunities for students to engage on a global scale, through Off-Campus Studies and special-topics courses taught by visiting educators in coordination with the Center for Global Studies.
Global Virtual Internship
Global Virtual Internship
Whitman's Off-Campus Studies has collaborated with SIT Study Abroad to give Whitman juniors an opportunity to enroll in a 4-credit Global Virtual Internship & Seminar Course taught in Fall 2020 by SIT faculty with remote internship placements around the world. OCS has subsidized the SIT tuition so that it is free of charge to any junior who is enrolled at Whitman this fall. Twelve Whitman juniors have taken advantage of this opportunity and will participate in one of the following internship courses this semester.
Kenya: Public Health and the COVID-19 Pandemic in the Tropics (4 students)
South Africa: Diplomacy, Conflict Resolution and International Relations (4 students)
Jordan: Community Empowerment & Sustainable Environments (2 students)
Chile: Education and Social Change Organizations (2 students)
Radioactive Waste and Wasted Bodies: The Colonial and Racial Legacies of the Nuclear World
Radioactive Waste and Wasted Bodies: The Colonial and Racial Legacies of the Nuclear World
October 19 to November 4
Dr. Robert Jacobs, O'Donnell Visiting Scholar
This course will expose students to the racial and colonial history of nuclear violence, with particular attention to the health effects of nuclear weapons development and production in the U.S., use in Japan, and subsequent testing throughout the Cold War era around the world. Many in the West think of the Cold War as an era that averted a catastrophic nuclear war through the successful operations of the doctrine of deterrence. Yet for many in the colonial and postcolonial developing world where nuclear weapons were being tested on average every 9.6 days throughout the Cold War, it was a war that actually happened. The health effects on those working on weapons development and those enduring weapons testing was also actively obscured through scientific models developed by the United States in the aftermath of the attacks on Hiroshima and Nagasaki. Demonstrating the intimate connections between race, violence, and health in the nuclear world, this class will explore the experiences of those who were victims of nuclear production and use and grapple with the ecological and social legacies of Cold War radiological contaminations and waste.
For more information please contact Professor Shampa Biswas.
Health in Ecuador and Mali: Pandemic, Race, Culture
Health in Ecuador and Mali: Pandemic, Race, Culture
September 14 to October 19
Anna Taft (Whitman '02), O'Donnell Visiting Scholar
Drawing on the insights of a variety of speakers from both Ecuador and Mali, this course will address issues in the experience of the pandemic, encouraging students to draw comparisons between their own experiences and those of speakers from these two very different contexts. It will also address intersections of race and culture with health care more generally. Themes will include scarcity of resources for mitigating the pandemic, relationships between government ministries, NGOs, and other actors, data and reporting, and cultural factors affecting response to COVID-19, as well as relationships between Western and local medicine in both contexts, racial disparities in access to health care in Ecuador, and transnational collaborations on health care work. Students will be asked to read and view course material, prepare for discussion, participate in discussion sessions, and complete one project. May be taken to fulfill "Global Engagement" or count toward the "Analysis & Reflection" components of the Global Studies concentration. Graded Credit/No Credit.
For more information please contact Associate Professor Leena Knight.
Exploring Race, Violence, and Health in Whitman Classes
See how some Whitman faculty and students are approaching the theme in their courses.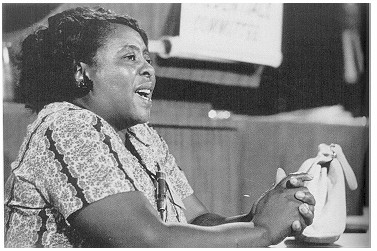 U.S. Citizenship, White Supremacist Violence and Resistance, with Assistant Professor Kaitlyn Patia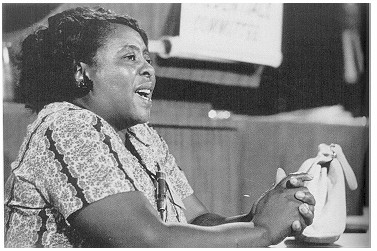 U.S. Citizenship, White Supremacist Violence and Resistance, with Assistant Professor Kaitlyn Patia
Rhetoric as an academic field is concerned with symbolic communication, especially as it relates to civic and public life, and the relationship between discourse and power, both historically and in contemporary life. Students in Introduction to Rhetoric and Public Culture will interrogate the meaning of "civic life" within the contexts of antiblack violence and structural racism, as well as the work of artists, activists, writers, and other creators in protesting and resisting structures of oppression. For instance, students will learn about the Mississippi Freedom Democratic Party and listen to Fannie Lou Hamer's "Testimony Before the Credentials Committee" at the 1964 Democratic National Convention, supplemented by reading rhetorician Ersula Ore's work on "Constituting the Citizen Race." These materials will provide the basis for a discussion of the relationship between U.S. citizenship and white supremacist violence, as well as the possibilities for resisting such violence. Course work will include a project where students will work with the Whitman College Northwest Archives to produce a paper and presentation on an organization, memorial, or event from Whitman and Walla Walla's past, related in some capacity to histories of colonialism and racism, as well as BIPOC and GLBTQ student experiences at Whitman.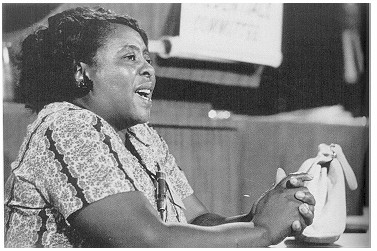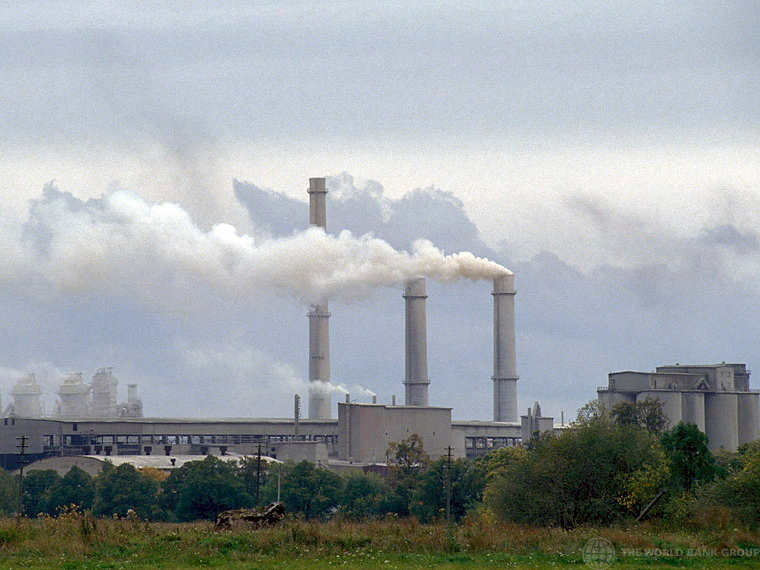 Environmental Health, with Associate Professor Alissa Cordner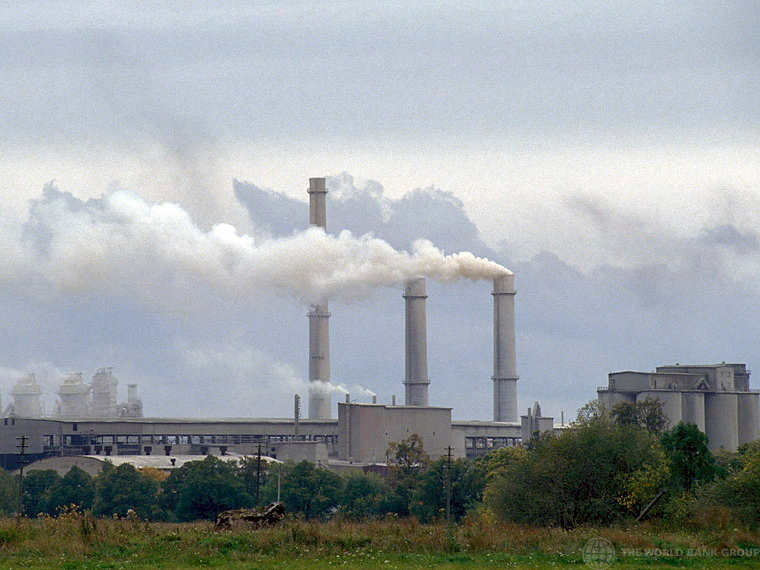 Environmental Health, with Associate Professor Alissa Cordner
Environmental Health is an interdisciplinary course which examines how the natural, built, and social environments impact human and environmental health outcomes. We use a variety of disciplinary perspectives, ranging from exposure science and epidemiology to sociology and policy studies, to explore different environmental health controversies with a particular focus on how toxic chemicals can harm people. People of color and low income communities often face disproportionate exposures to polluting facilities, and additional burdens from dangerous occupations and hazardous consumer products. The class uses case studies ranging from exposure to heavy metals among Arctic indigenous peoples to how race matters for chemical exposure from beauty products. Students develop skills and a knowledge base for critically understanding environmental health research and claims, especially how science can be used as a tool of power and the advancement of elite and corporate interests.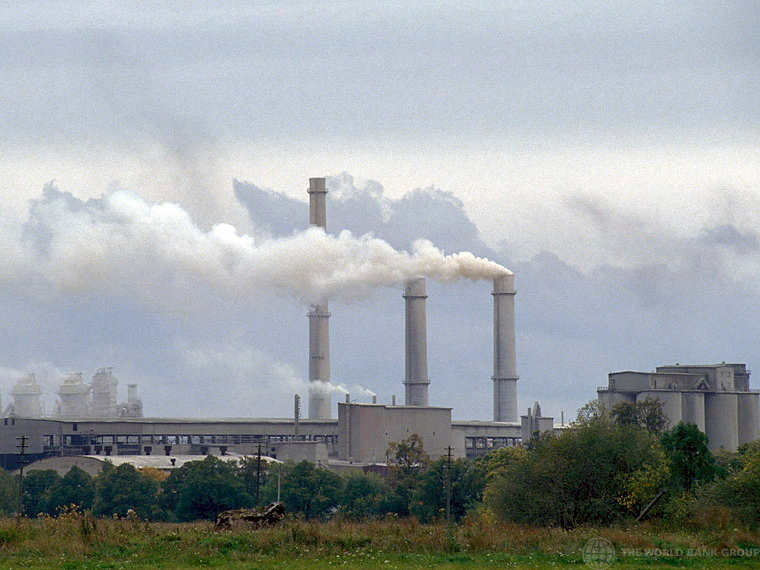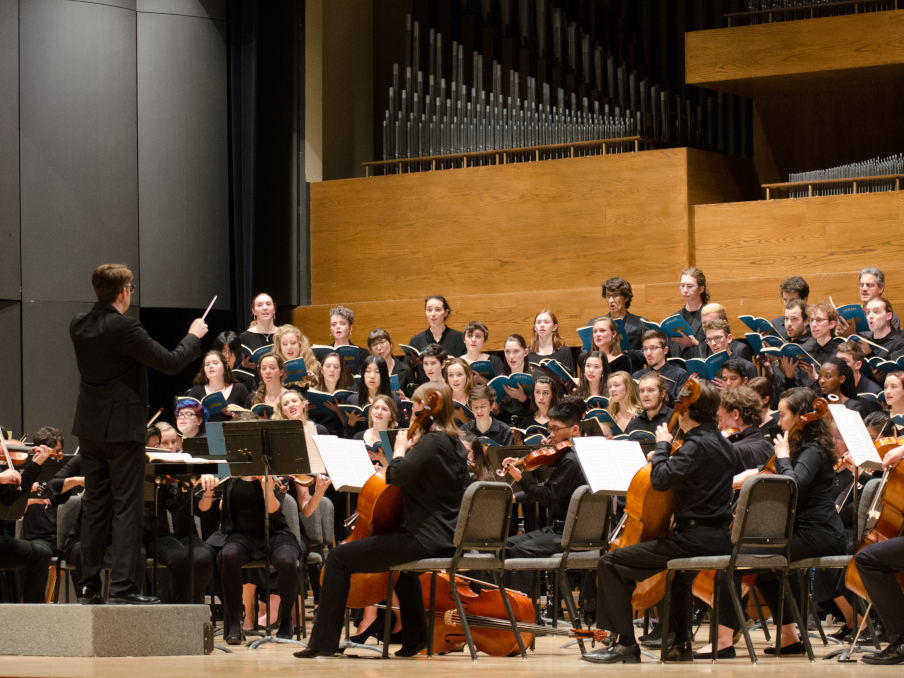 Virtual Orchestra Recording, with Associate Professor Paul Luongo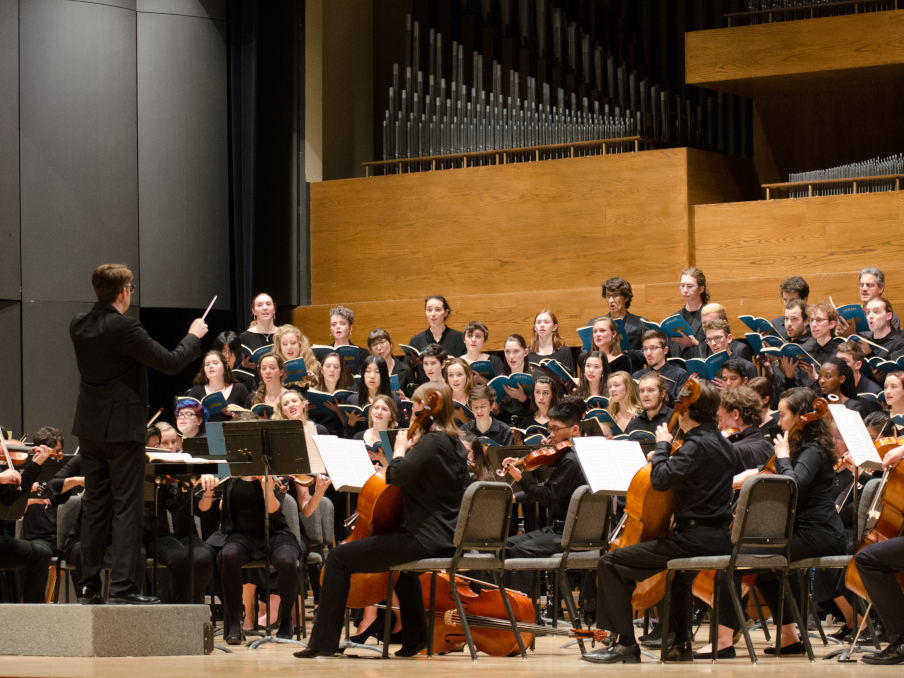 Virtual Orchestra Recording, with Associate Professor Paul Luongo
The Whitman Orchestra plans to partner with other Pacific Northwest college orchestras to explore the music of traditionally marginalized voices in classical music. Through discussions with guest speakers, virtual masterclasses, and a collaborative virtual recording project, the Whitman Orchestra will interrogate the symphony orchestra as a genre and institution. It will explore the ways in which the symphony orchestra has played a central role in the exclusion of BIPOC composers from classical music.
By the end of the semester, the Whitman Orchestra will post on YouTube its collaborative recording project with the other Pacific Northwest orchestras. We hope you will attend the "performance."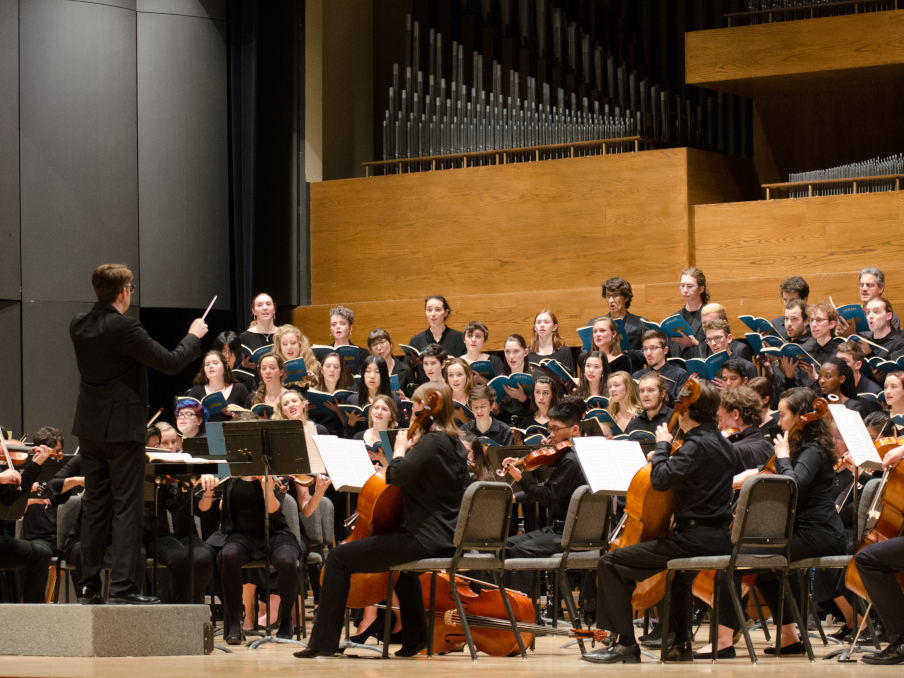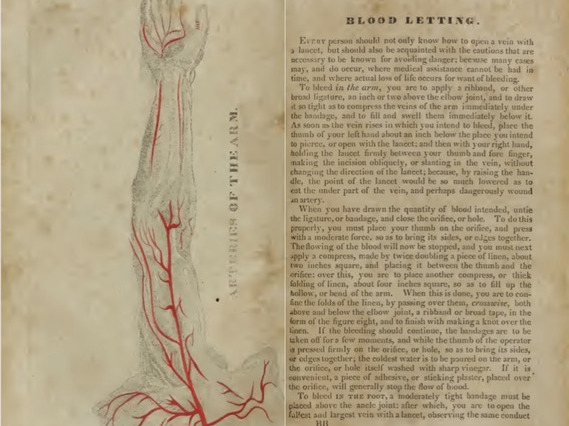 Before Germs and Genetics, with Associate Professor Nina Lerman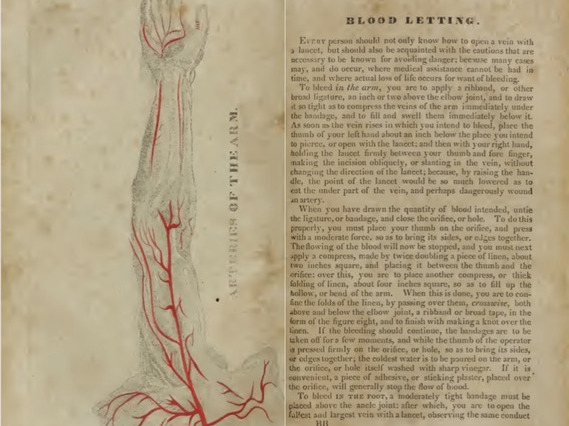 Before Germs and Genetics, with Associate Professor Nina Lerman
Exploring ideas about bodies from the century before "germ theory" can challenge our 21st century notions of "science" and "modernity." What did it mean, for whom, to be well or unwell? How did people seek to understand how bodies work? Did they see individual bodies as functionally similar or distinctive? Reading the multicultural spaces of the 19th century U.S. raises these questions and more: changing and cross-cultural ideas about health entwined ideas about God and nature, about knowledge as reliable or suspect, about causalities from worms to weather, bloodletting to bathing, fleshy swellings to bumpy skulls. Especially for white elites, body discourse was imbricated with ideas about heredity, "race" and human variation, informing practices from childbirth to botanical classification; from engineering water supplies to collecting anatomical specimens; and from doctors' house calls to the brutality of slave markets. At the end of the semester we ask how new theories of "germs and genetics" began to shape a world of genes, microbes, and "public health" into the early 20th Century.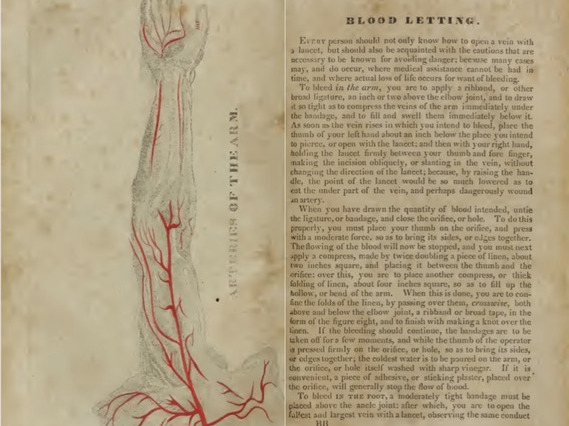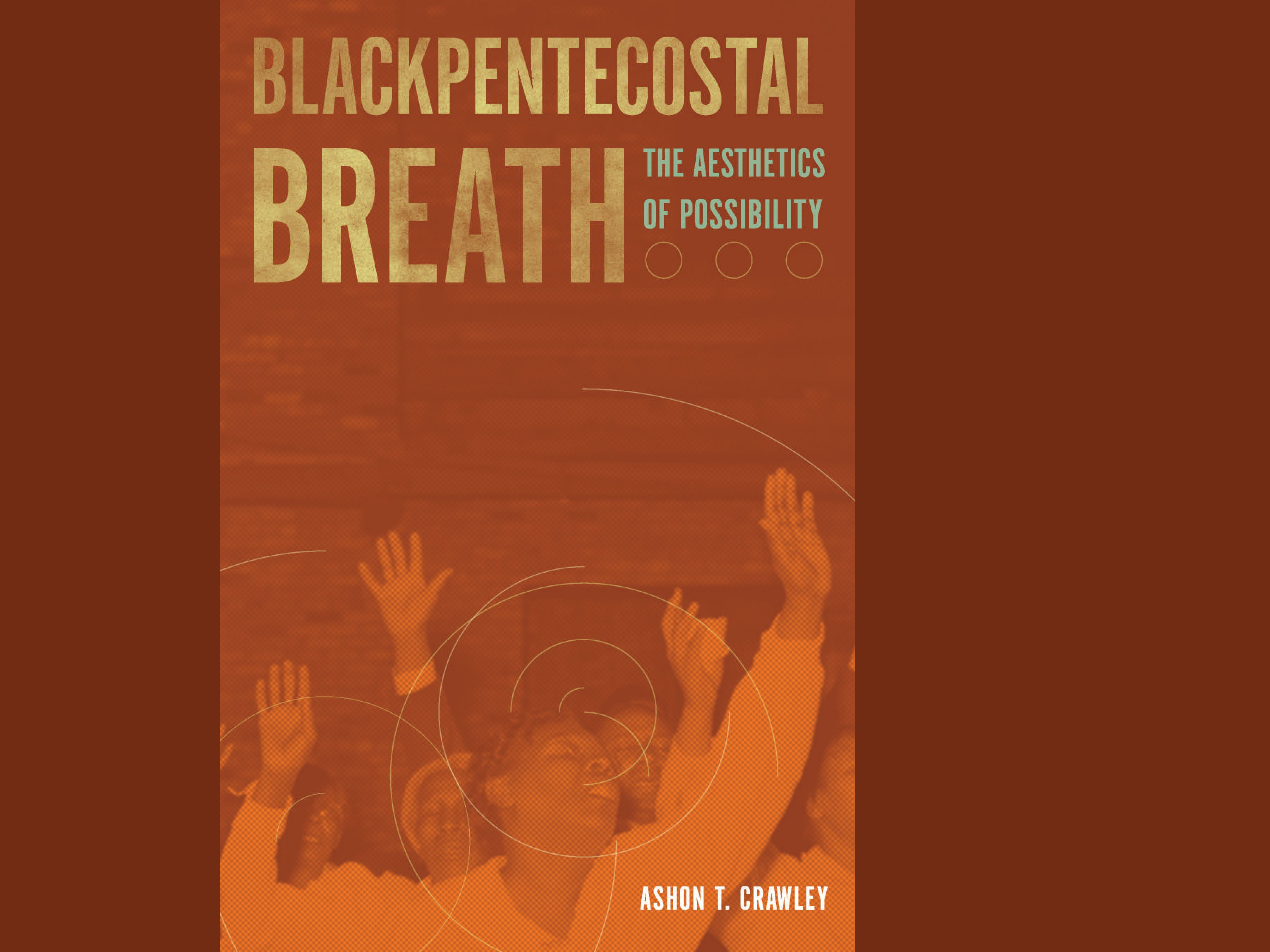 Sensing Race and Religion, with Associate Professor Lauren Osborne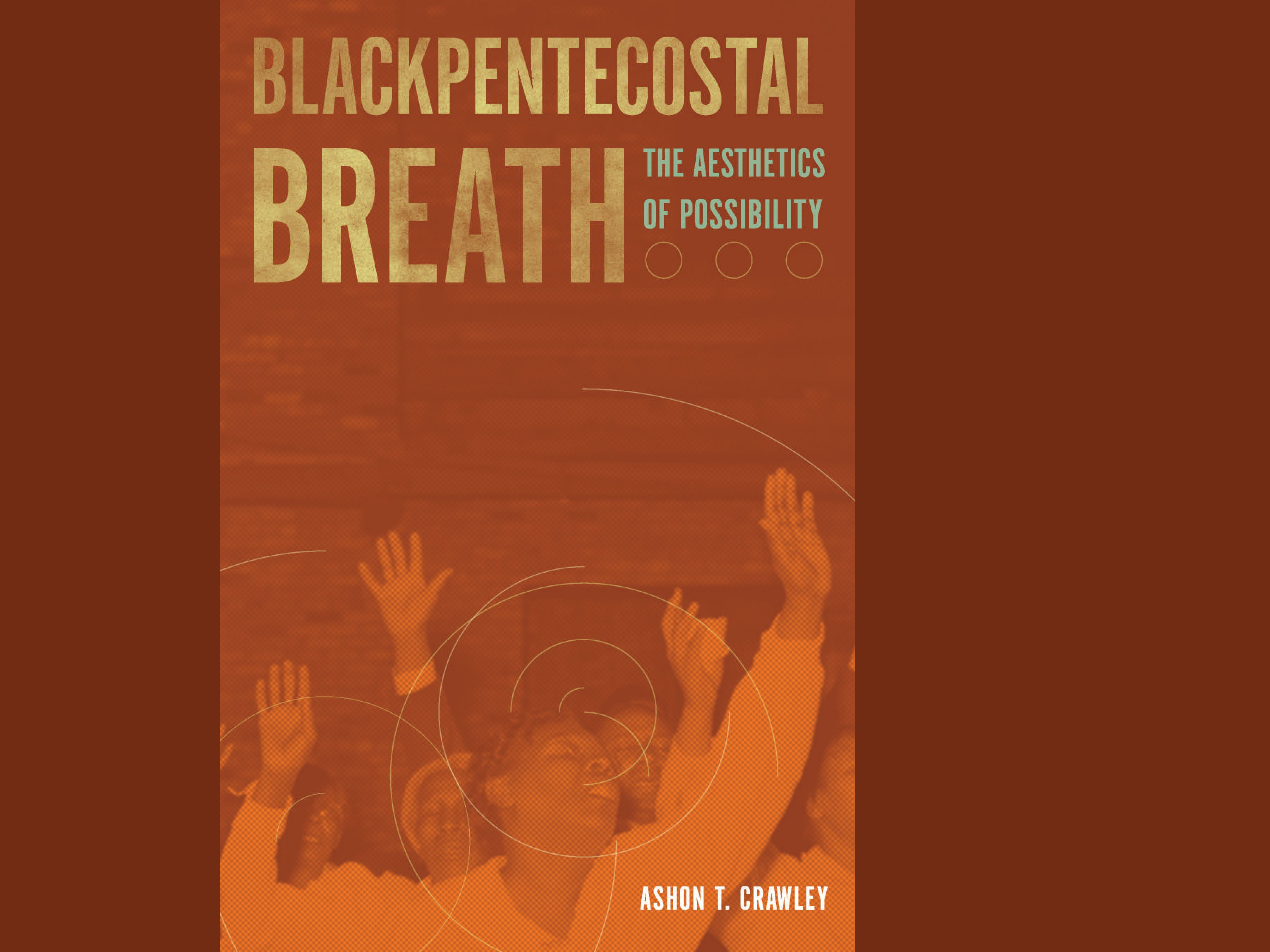 Sensing Race and Religion, with Associate Professor Lauren Osborne
In the Religion Senior Seminar we think critically not only about the intersection of religion with race, violence, and health, but also about categories of knowledge, their sources, and how they are represented. This fall, we'll be reading Ashon Crawley's 2016 work, Blackpentecostal Breath: The Aesthetics of Possibility, which is an interdisciplinary work on sound, bodies, breath, race, and religion. Crawley offers a portrait of what it might mean to think about, to write about, and to feel a religious tradition, practices, and ways of being that would seem to defy the traditional categories of knowledge and writing of the academic study of religion. What does it mean to hear religion, and to hear race? How do we discuss it? How do we write about it? How do we sense it?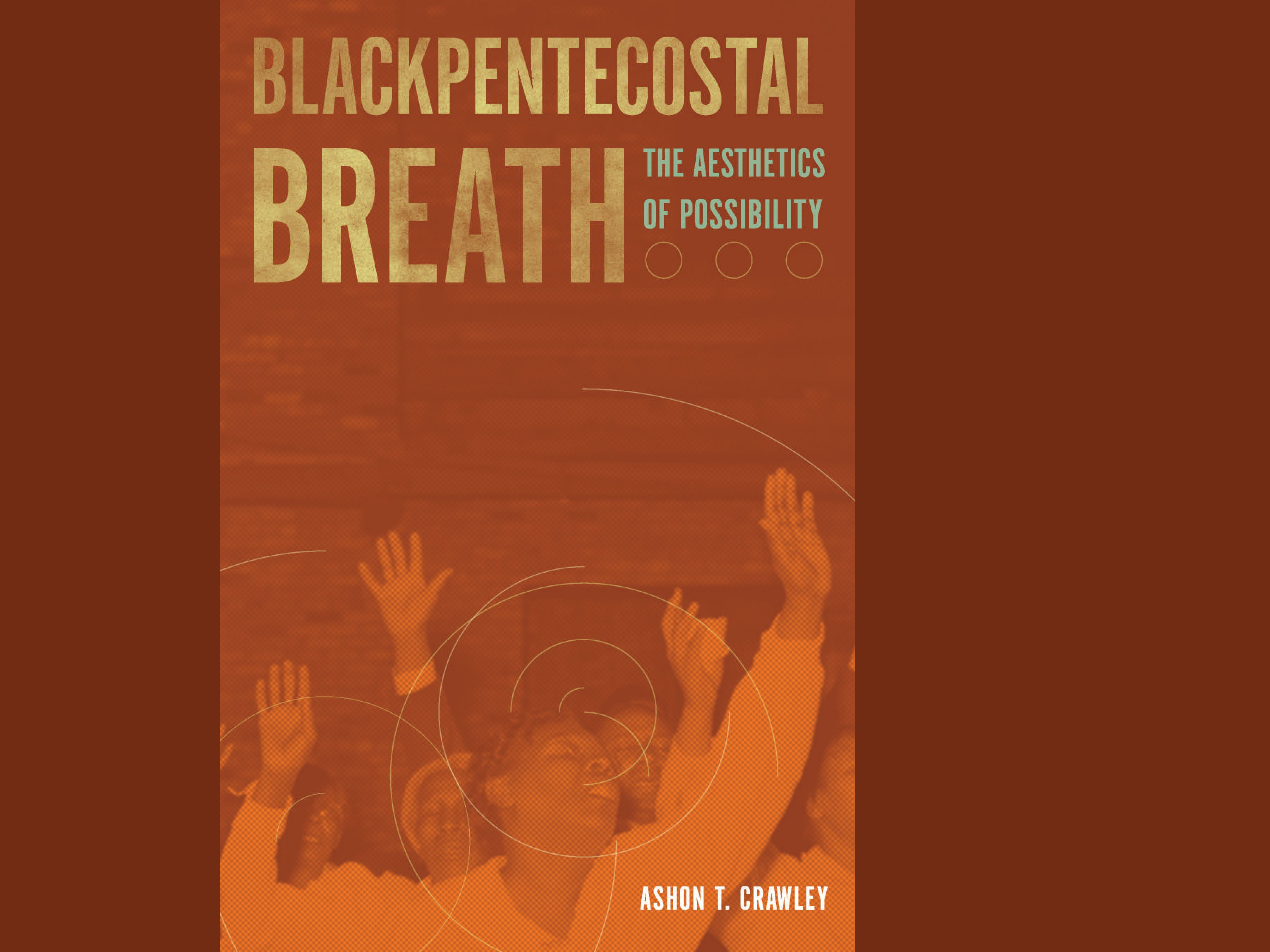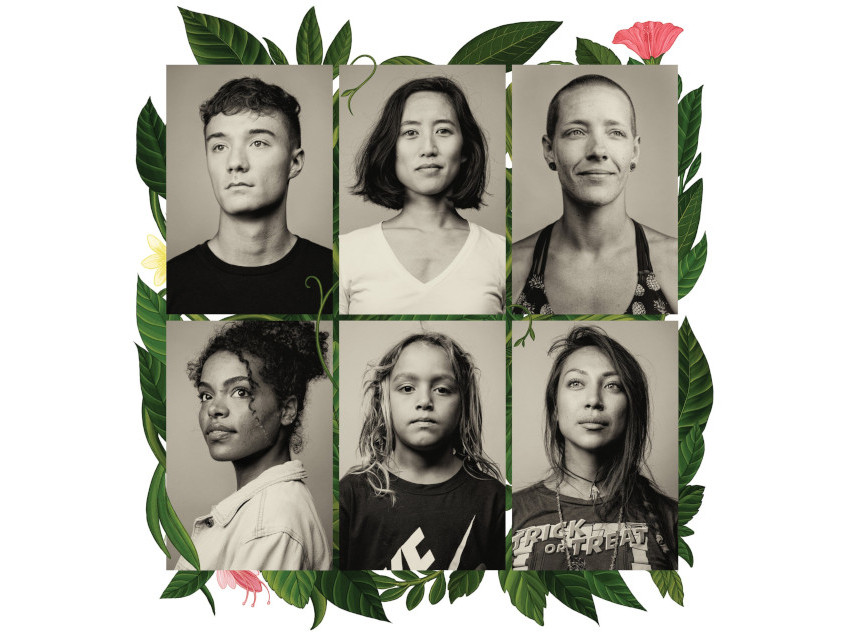 Diversity and Intergroup Relations, with Assistant Professor Chanel Meyers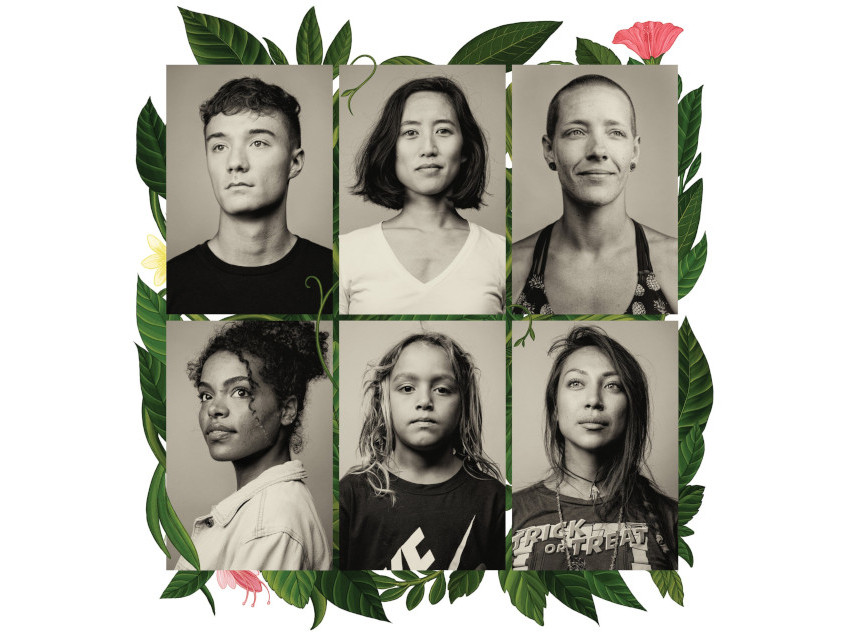 Diversity and Intergroup Relations, with Assistant Professor Chanel Meyers
This seminar will examine contemporary issues in intergroup relations focused on the perspective of diversity. We will cover the phenomena and processes associated with diversity and intergroup outcomes such as prejudice, contact, and behavior. In order to explore these topics, we will primarily focus on large societal groups that differ on cultural dimensions of identity, with a focus on race and gender. The goal of the course is to provide an overview of social psychological frameworks used to study intergroup relations, and to stimulate creative thinking and research on this topic. We highlight issues in psychology concerning lack of diversity and White supremacy in the field and need for diversification in academia, in research samples, and its benefit for social and cognitive processes. For those interested, some of the ideas and research discussed in this seminar are highlighted in an article by Moises Velasquez-Manoff in the New York Times.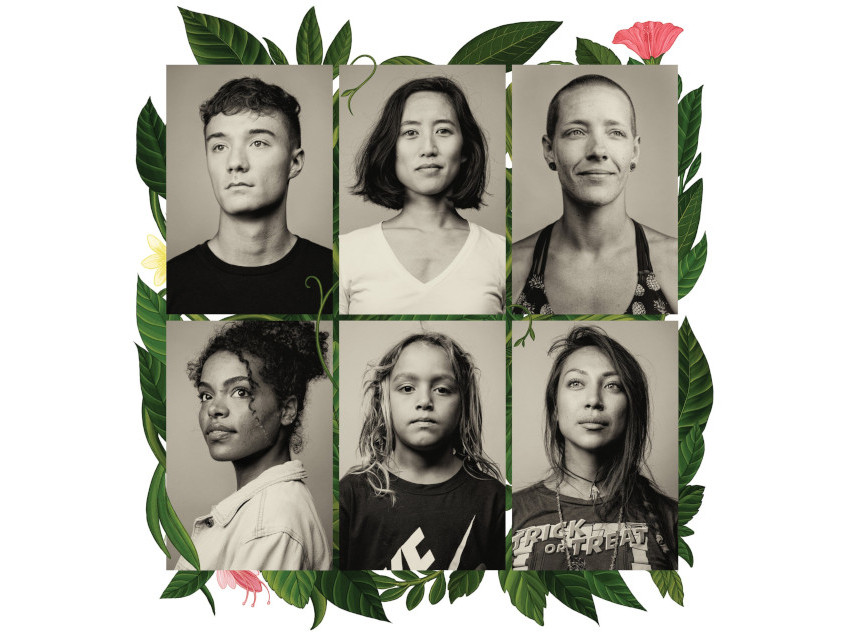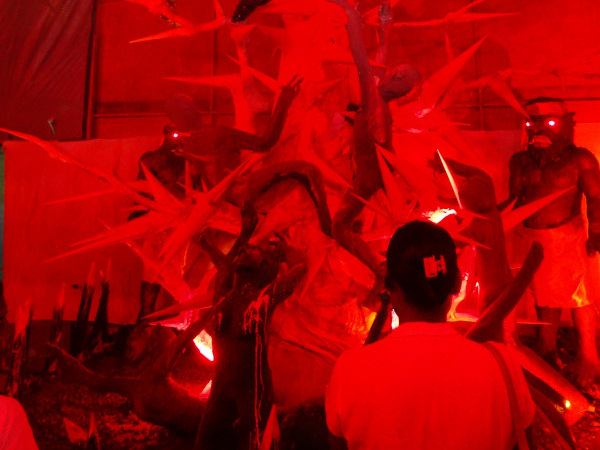 Death and Afterlife, with Professor Jonathan Walters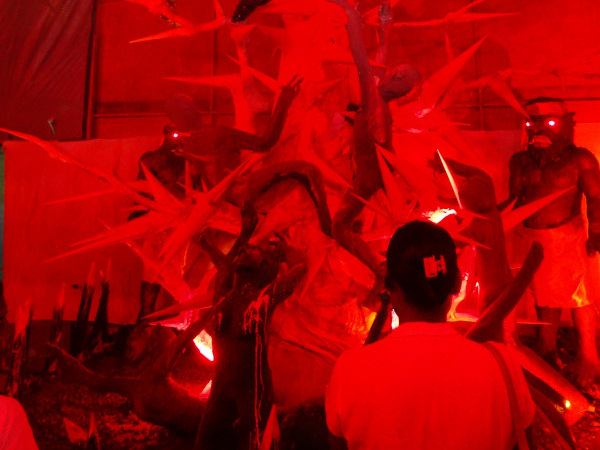 Death and Afterlife, with Professor Jonathan Walters
This survey of a diverse range of ideas and practices related to death and afterlife — past and present, religious and non-religious, Christian and Buddhist — inevitably intersects all three aspects of the 2020-2021 campus-wide theme, but this year the syllabus for Religion 103 has been retooled to highlight those intersections and subject them to critical analysis. Death by COVID-19 and racial and other forms of violence in our contemporary moment will serve as the touchstone for readings and assignments, while students assemble as a final project textual, audio and visual artifacts of those intersections together with commentary on them informed by our explorations of death and afterlife in other times and places.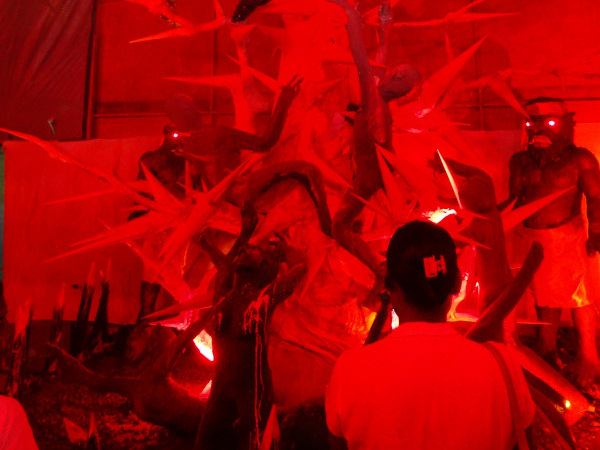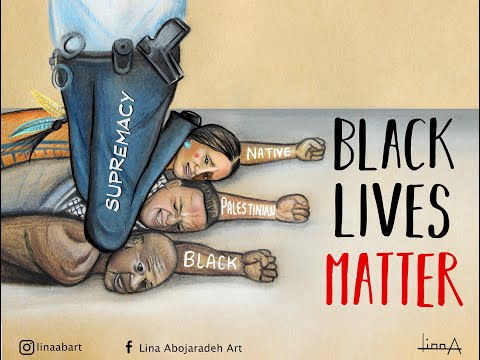 Introduction to Race and Ethnic Studies, with Professor Zahi Zalloua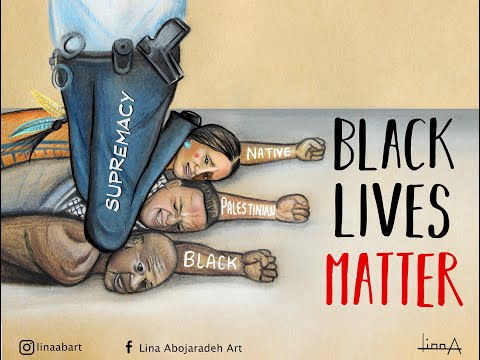 Introduction to Race and Ethnic Studies, with Professor Zahi Zalloua
This interdisciplinary course is designed to introduce students to the foundational concepts and critical debates animating the study of race and ethnicity. Interrogating categories of race and ethnicity, in the United States and globally, in contemporary and historical contexts, this course engages the many faces of racism, manifested, in particular, in settler colonialism, structural antiblackness, and color-blind ideologies. Students will evaluate the strengths and weaknesses of a variety antiracist frameworks and interventions. Are the causes of racism being addressed? Or are we merely treating its symptoms? Resisting the temptation to treat race in isolation—and thus distort its origins and effects—we will be attentive to interlocking oppressions, constantly returning to intersectional considerations, relating race/ethnicity back to class, gender, sexuality, and other identity markers.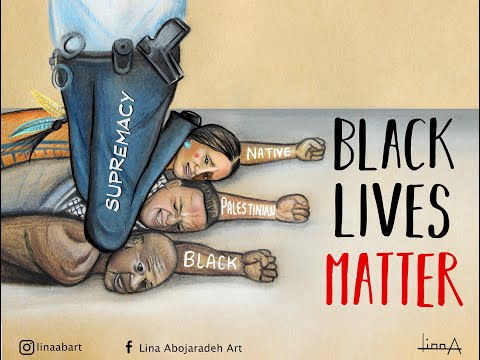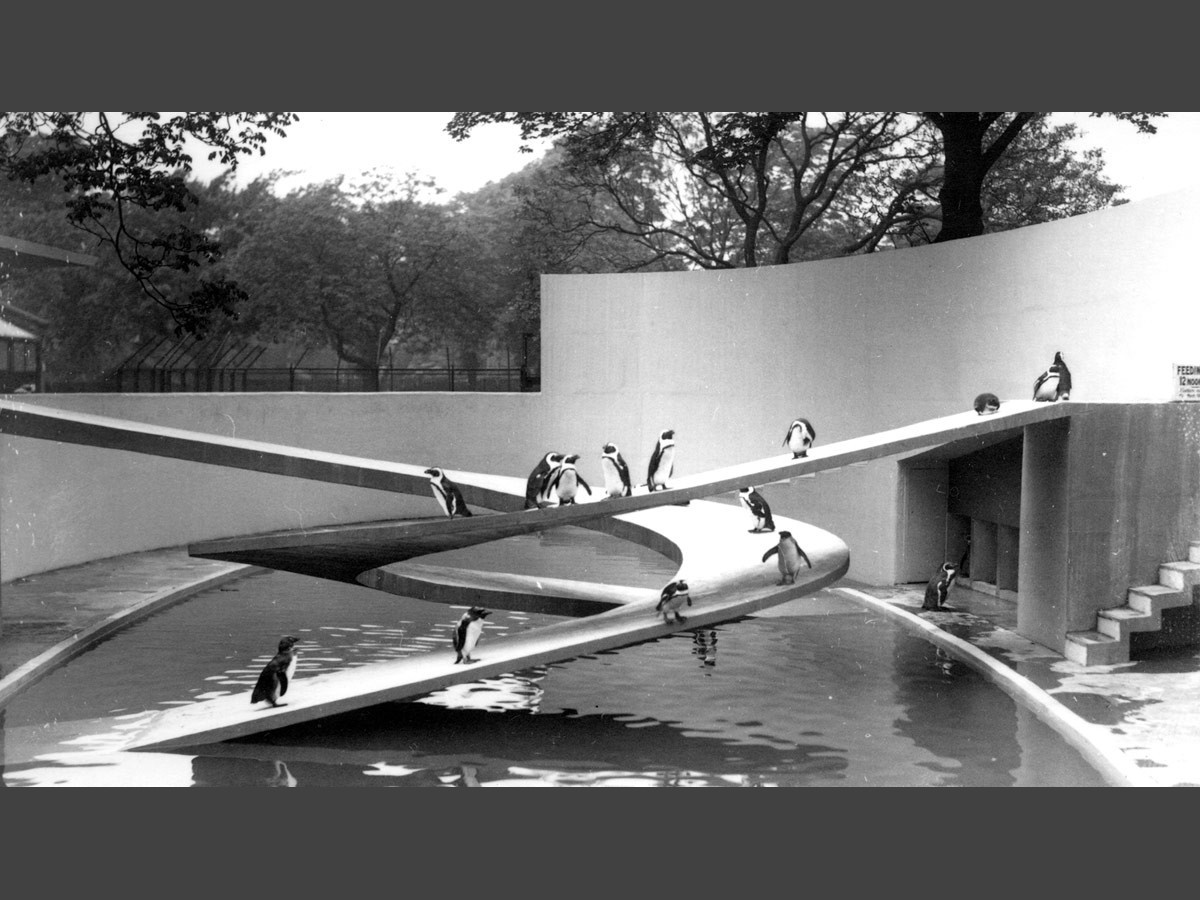 The Politics of Healthy Modernism, with Associate Professor Lisa Uddin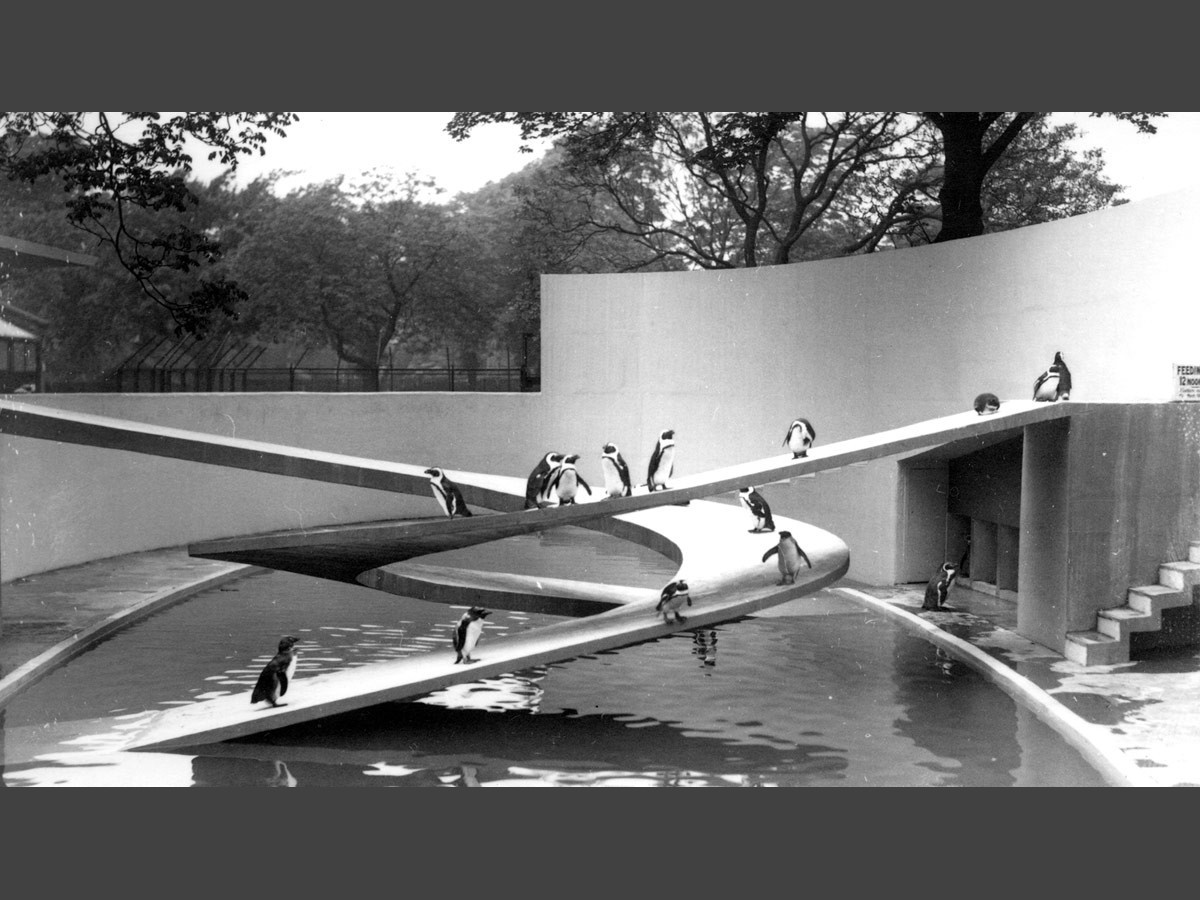 The Politics of Healthy Modernism, with Associate Professor Lisa Uddin
The discourse of modern architecture in the early 20th Century was preoccupied with ideas of human physical and psychological wellbeing. Buildings maximized for exposure to light and air, and for the smooth circulation of bodies in open space, became the criteria for good design and a good life. In the final unit of "Mayhem, Machines, Manifestos: Modernism in Art and Architecture," students are considering how this new and socially progressive mechanism for human health was also steeped in the familiar desires of white European architects and their publics, and practices of colonial conquest. Why was a generic Arab marketplace photomontaged onto a popular image of a 1920s German housing estate? What racial and sexual fantasies produced the designs for a house for Josephine Baker? What was the value in spatially choreographing the "penguiness" of penguins in the modernized London Zoo? Whitman's 2020-21 academic theme is prompting these and similar questions, which explore the violence of architectural modernism on specific racialized bodies and in relation to its utopian dreams of universal happiness.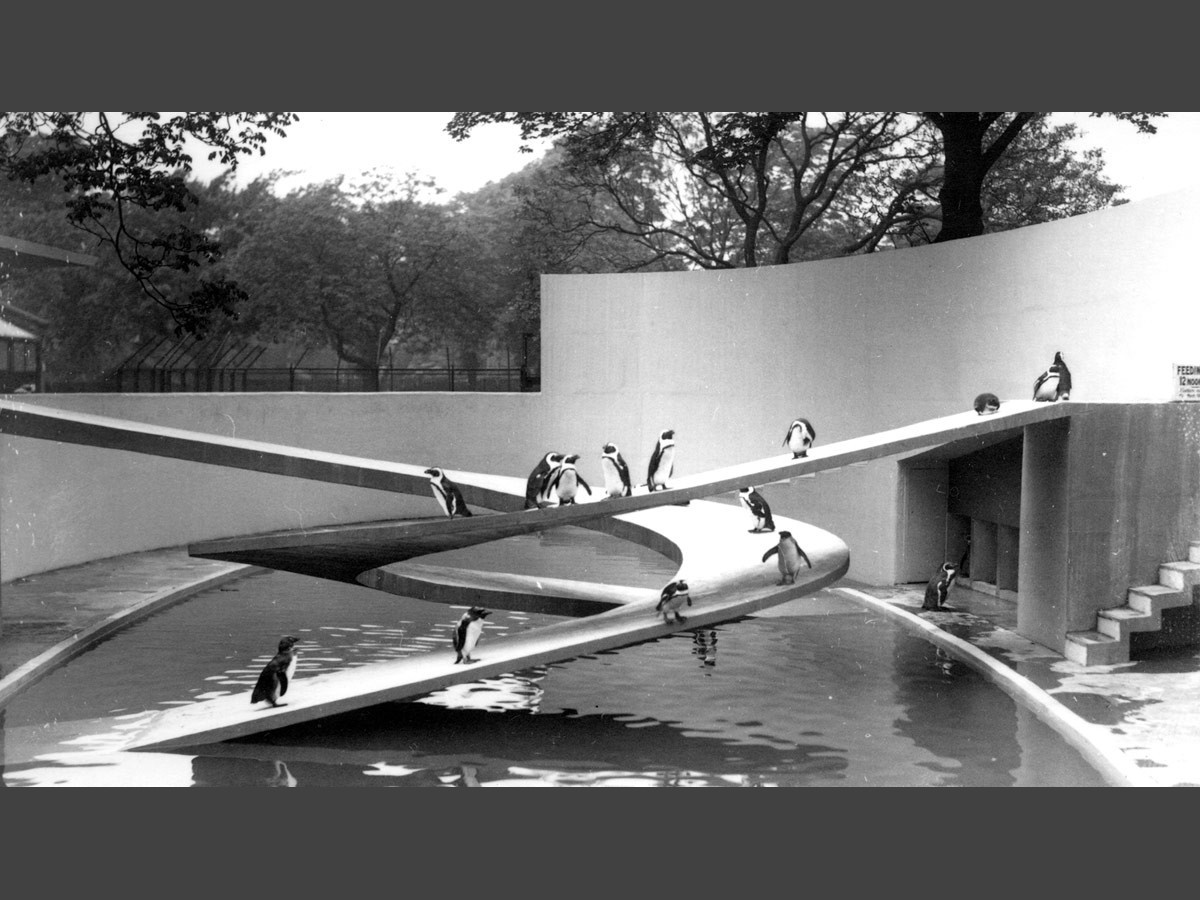 U.S.-Mexico Border Program (Virtual Edition), with Professor Aaron Bobrow-Strain
U.S.-Mexico Border Program (Virtual Edition), with Professor Aaron Bobrow-Strain
As part of the Whitman U.S.-Mexico Border Program and in collaboration with community partners at the Earlham College Border Studies Program, Whitman students will virtually travel to the Arizona-Sonora border this fall to learn about race, violence, and health as it affects immigrant lives. There, students will spend time in dialog with community leaders, government officials, immigrant rights activists, and migrants in an effort to understand how the U.S-Mexico border got to be the way it is today, and how it could be different. Students will participate in ten panels featuring prominent border community leaders and immigrant rights activists with a focus on topics such as border militarization, racialized policing on the border, colonialism and Indigenous resilience on the border, asylum policy, and the politics of migrant and border community wellness. After each panel discussion, Whitman students will analyze and reflect on what they're learning in small groups, with a goal of intellectual engagement and community building.
Upcoming Events
4 p.m., Thursdays, October 8, 15 and 22, 2020
Common Read Project
Following Whitman's common summer read of How to Be an Antiracist by Ibram X. Kendi, we invite the Whitman community and alumni to discuss the moments of realization Kendi narrates from his life, as a way to consider the epiphanies we've had in our own lives. Associate Professor Erin Pahlke and Associate Professor Gilbert Mireles will provide psychological and sociological perspectives to frame the discussion.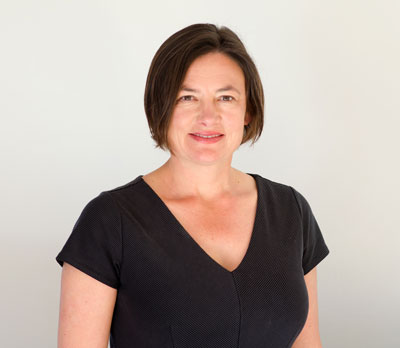 4 p.m., Tuesday, October 20, 2020
Anti-Racist Writing Workshop
Felicia Rose Chavez
During the event, participants will learn anti-racist practices that can be used in writing classrooms and creative spaces across disciplines; participants will also have an opportunity to workshop their own writing. As such, participants should bring some writing to share (sharing will be optional). To prepare, please read the Introduction to Chavez's book, linked below. This event is for staff and faculty.
Chavez's visit extends from her book The Anti-Racist Writing Workshop: How to Decolonize the Creative Classroom, a captivating mix of memoir and progressive teaching strategies. As the publisher states: "This easy-to-use guide explains how to recruit, nourish, and fortify writers of color through innovative reading, writing, workshop, critique, and assessment strategies." Preorder the book.
Biography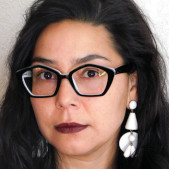 Felicia Rose Chavez is an award-winning educator with an MFA in Creative Nonfiction from the University of Iowa. She is the author of The Anti-Racist Writing Workshop: How to Decolonize the Creative Classroom and co-editor of The BreakBeat Poets Volume 4: LatiNEXT with Willie Perdomo and José Olivarez. Chavez served as Program Director to Young Chicago Authors and founded GirlSpeak, a literary webzine for young women. She went on to teach writing at the University of New Mexico, where she was distinguished as the Most Innovative Instructor of the Year, the University of Iowa, where she was distinguished as the Outstanding Instructor of the Year, and Colorado College, where she received the Theodore Roosevelt Collins Outstanding Faculty Award. Her creative scholarship earned her a Ronald E. McNair Fellowship, a University of Iowa Graduate Dean's Fellowship, a Riley Scholar Fellowship, and a Hadley Creatives Fellowship. Originally from Albuquerque, New Mexico, Felicia currently serves as Scholar-in-Residence in Creativity and Innovation at Colorado College. Learn more about the anti-racist workshop model here: https://www.antiracistworkshop.com/.
9 a.m., Friday, October 23, 2020
Crook County: Racism and Injustice in America's Largest Criminal Courts
Nicole Gonzalez Van Cleve
Biography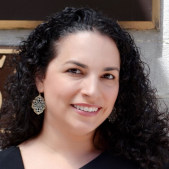 Nicole Gonzalez Van Cleve, Ph.D., is a writer, sociologist and legal scholar whose research examines how the criminal justice system reproduces racism despite due process protections. She is the author of the acclaimed book, Crook County: Racism and Injustice in America's Largest Criminal Court, which is the winner of 11 awards or finalist distinctions for its contribution to the areas of sociology, law, criminal justice, and media. She is the winner of her discipline's highest book honor, The American Sociological Association's Distinguished Book Prize as well as an NAACP Image Award Finalist in the category of "Outstanding Literary Work - Debut Author." Her new book, The Waiting Room, is part of the series The Southside from Amazon Original Stories and is a collaboration with the Pulitzer Prize–winning team at The Marshall Project.
7 p.m., Wednesday, October 28, 2020
Nuclear Colonialism: Selecting the Irradiated
Robert Jacobs
There have been over 2,000 nuclear weapon tests since 1945. These tests have deposited radioactive fallout into downwind communities where millions of people live—leaving a wake of sickness, early mortality, forced evacuations and ongoing radiological contaminations. Nuclear Weapon States have selected locations to test these weapons where the downwind populations have little political power or capacity to resist their exposures. Many are in colonial, postcolonial or trust territories. Several Nuclear Weapon States never conducted any tests inside their own countries; those that did test domestically located sites near ethnic or racial minority communities. This lecture will survey the history of atmospheric nuclear testing during the Cold War, the specifics of how communities were selected for irradiation, and their radiological legacies.
Biography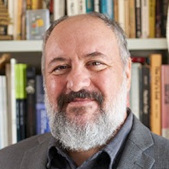 Robert Jacobs is a Professor at the Hiroshima Peace Institute and the Graduate School of Peace Studies of Hiroshima City University. He is a historian of nuclear technologies and radiation technopolitics. Jacobs is the author of The Dragon's Tail: Americans Face the Atomic Age (2010), (also available in a Japanese translation published by Gaifusha in 2013), and the editor of Filling the Hole in the Nuclear Future: Art and Popular Culture Respond to the Bomb (2010), and numerous other books and journal articles on nuclear history. His curated exhibition of Cold War material culture artifacts, Nuke York, New York (2011-12), has been installed at museums and galleries in the United States. Jacobs co-founded the Global Hibakusha Project, which conducts field research at radiation affected sites and in radiation affected communities around the world. His book based on this research, Nuclear Bodies: Radioactive Decay of Self, Community and Planet, will be published by Yale University Press in 2021. In a former life, he was a chef and worked in the organic produce industry.
4 p.m. Thursday, October 29, 2020
Black Underrepresentation in STEM fields: Moving Beyond Deficit-Based Explanations
Dania V. Francis
In the U.S., Black students are underrepresented in STEM courses, putting them at a disadvantage in a labor market that rewards STEM skills and preventing STEM fields from benefiting from diverse perspectives. Popular explanations for this underrepresentation are often deficit-based – focused on what Black students lack that keep them from full participation in these courses. This talk will draw upon insights from a trio of papers that point to alternative explanations for Black underrepresentation in STEM courses. Specifically, I point to a history of racialized tracking in public high schools that dissuades Black students from taking advanced math courses, social isolation resulting from this history of racialized tracking, and contemporary evidence that school counselors exhibit racial and gender bias in recommending students for advanced math courses. These results imply that solutions for Black underrepresentation in STEM that focus solely on improving Black students' skills, preparation, or motivation (deficit-based solutions), will fail to fully address underrepresentation because they fail to address underlying institutional and structural causes.
Biography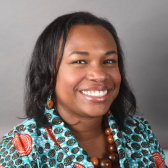 Dr. Dania V. Francis is Assistant Professor of Economics at University of Massachusetts Boston. Her current research involves using experimental and quasi-experimental methods to identify structural causes of racial and socioeconomic academic achievement gaps. More broadly, Dr. Francis' research interests include examining racial and socioeconomic disparities in education, wealth accumulation, and labor markets. She is the co-author of an influential paper titled "The Economics of Reparations" in the American Economic Review. Her research has also been published in Science, Review of Development Economics, and Review of Black Political Economy among other peer-reviewed journals.
Dr. Francis received her doctorate from Duke University and also holds a master's degree from Harvard University and a bachelor's degree from Smith College. She is a board member of the National Economics Association and a National Academies of Education/Spencer Foundation Postdoctoral Fellowship award recipient (2018-2019). Dr. Francis has been featured on CNBC International and TRT World and her work has been written about in several major publication outlets.
4 p.m. Thursday, November 5, 2020
Title TBA
Ashon Crawley
Biography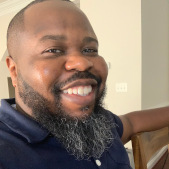 Ashon Crawley is Associate Professor and Director of Diversity, Equity, & Inclusion at the University of Virginia. He is author of Blackpentecostal Breath: The Aesthetics of Possibility (2016, Fordham University Press), an investigation of aesthetics and performance as modes of collective social imagination, and The Lonely Letters (2020, Duke University Press), an exploration of the interrelation of blackness, mysticism, quantum mechanics and love. He is currently working on a third book, tentatively titled "Made Instrument," about the role of the Hammond Organ in the institutional and historic Black Church, in Black sacred practice and in Black social life more broadly. All his work is about otherwise possibility.
5 p.m., Monday, November 9, 2020
American Elections: Entering 2020 & Understanding 2016
Melissa Harris-Perry
Biography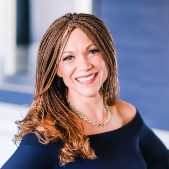 Professor Melissa Harris-Perry is the Maya Angelou Presidential Chair at Wake Forest University where she teaches courses on American politics and elections at the intersections of race, place, and gender. At Wake Forest University she served as founding director of the Anna Julia Cooper Center and founded the innovative bi-partisan program, Wake the Vote.
For nearly two decades, Harris-Perry has contributed to American public life through her distinct combination of scholarly analysis and ordinary wisdom ap - plied to the analysis of race, gender, politics, and power. She currently serves as Editor-at-Large for ZORA, a Medium publication for women of color. Her writing has appeared in the Wall Street Journal, New York Times, Chicago Tribune, and many other print and digital venues. She was among the initial cohort of writers for TheRoot.com and authored highly columns for Essence and The Nation. From 2016-2019 she was editor-at-large for elle.com.
She hosted the award winning television show Melissa Harris-Perry 2012-2016 on weekend mornings on MSNBC, and in 2016 won the Hillman Prize for broadcast journalism. Committed to diversifying American journalism and mentoring emerging public voices, Professor Harris-Perry has developed and implemented innovative mentoring including the Elle.com scholars program centering the stories of and girls of color and BLACK ON CAMPUS, a national student journalism program in partnership with The Nation. She is the author of the award-winning Barbershops, Bibles, and BET: Everyday Talk and Black Political Thought, and Sister Citizen: Shame, Stereotypes, and Black Women in America.
Harris-Perry received her B.A. degree in English from Wake Forest University and her Ph.D. in political science from Duke University. She also studied theology at Union Theological Seminary in New York. Harris-Perry previously served on the faculty of the University of Chicago, Princeton University, and Tulane University. She serves on several boards and award committees and is a trustee of The Century Foundation. She lives in North Carolina with her husband and business partner, James Perry. James and Melissa tackle a number of projects together including the Perry Political Partnership, Anna's Park Homestead, and rearing two very fulfilling daughters.
Thursday, November 19, 2020
Title TBA
Sonia Shah
Biography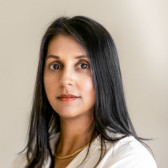 Sonia Shah is an investigative journalist and author of critically acclaimed books on science, human rights, and international politics. Her latest book, The Next Great Migration: The Beauty and Terror of Life on the Move has been described as "illuminating" and "masterful."
Sonia was born in New York City to Indian immigrants. As a child, she frequently traveled between the northeastern United States, where her parents practiced medicine, to Mumbai and Bangalore, India, where her extended-working class family lived. This led her to develop a lifelong interest in inequality between and within societies. Her critically-acclaimed book The Fever: How Malaria Has Ruled Humankind for 500,000 Years, which is based on five years of original reportage in Cameroon, Malawi, Panama and elsewhere, was called a "tour-de-force" by the New York Times and was long-listed for the Royal Society Winton Prize. Bill Gates called it one of his top four "good books on disease." Sonia's fourth book, Pandemic: Tracking Contagions from Cholera to Ebola and Beyond was a finalist for the 2017 Los Angeles Times Book Prize, the New York Public Library's Helen Bernstein Book Award for Excellence in Journalism, and the National Association of Science Writers' Science in Society Award. Her TED talk, Three Reasons We Still Haven't Gotten Rid of Malaria, has been viewed more than one million people around the world. Sonia holds a BA in journalism, philosophy and neuroscience. She lives in Baltimore with molecular ecologist Mark Bulmer and her two sons.
Date TBA
Title TBA
Henry Musa Kpaka '09
Biography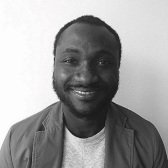 Henry Musa Kpaka is a Ph.D. candidate in the Department of Government at the London School of Economics. His research interests include colonial legacies of political institutions and their impact on social and economic justice. In particular, Kpaka's current work examines traditional institutions in Sierra Leone, exploring how internal competition gives rise to conflict and impacts access to social justice. His previous efforts include the study of political and economic drivers of GM-crop adoption in African countries; the design and implementation of randomized controlled trials on agricultural technology adoption; and management of strategic partnerships within international development organizations.
Before his return to academia in 2017, Kpaka was project coordinator for the International Institute of Tropical Agriculture, where he guided efforts to disseminate agricultural technologies to smallholder farmers. At the Bill and Melinda Gates Foundation, Kpaka served as an associate program officer and core member of the Measurement, Learning and Evaluation team in the foundation's Agricultural Development Program. He has consulted for the International Finance Corporation in Washington, D.C., and served as a research assistant in the Abdul Latif Jameel Poverty Action Lab, a Cambridge, Mass.-based global research center focused on poverty reduction. Kpaka is a graduate of the Harvard Kennedy School, where he received a master's degree in public policy and international development in 2011. As an economics major at Whitman College, Kpaka was awarded a Public Policy and International Affairs Fellowship for study at Princeton University.
Date TBA
Title TBA
Ariel Ruiz Soto
Biography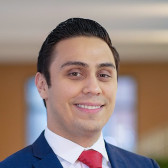 Ariel Ruiz Soto '11 is a policy analyst at the Migration Policy Institute, where he works with the U.S. Immigration Policy Program. He also manages MPI's internship program. Ruiz Soto's research focuses on the impact of U.S. immigration policies on immigrants and other populations, and the interaction between U.S., Mexican and Central American migration policies. Ruiz Soto also analyzes methodological approaches to estimate sociodemographic trends of the unauthorized immigrant population in the U.S. His research is published in Latino Studies and in Mexican Migration to the United States: Perspectives from Both Sides of the Border (University of Texas Press).
5 p.m., Friday, January 29, 2021
Interview with Ed Yong, Science Writer
Moderated by Associate Professor Leena Knight (Biology, Director of Global Studies) and Professor Jim Russo (Biochemistry, Biophysics, and Molecular Biology).
Biography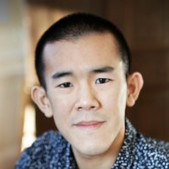 Ed Yong is a science journalist who reports for The Atlantic. He covers everything that is or was once alive, and has spent most of 2020 focused on the COVID-19 pandemic. He has won several awards, including the Victor Cohn Prize for medical science reporting in 2020, the Michael E. DeBakey Journalism Award for biomedical reporting in 2016, the Byron H. Waksman Award for Excellence in the Public Communication of Life Sciences in 2016, and the National Academies Keck Science Communication Award in 2010. I Contain Multitudes, his first book, looks at the amazing partnerships between animals and microbes; it became a New York Times bestseller and a clue on Jeopardy!. He has given a TED talk on mind-controlling parasites and has a Chatham Island black robin named after him.
4 p.m., Thursday, February 4, 2021
Roundtable: Comparative Racisms
Speakers will meet with interested students for a more intimate follow-up to the roundtable at 12 p.m., Friday, February 5.
Afropessimist Frank Wilderson warns against what he calls "the ruse of analogy," urging us to learn to differentiate between antiblackness and all other forms of racism. This roundtable takes up the challenge of thinking racism comparatively. It acknowledges from the start that any parallel between racisms must be drawn with interpretive nuance, so as to avoid overgeneralizations about racial arrangements and socioeconomic conditions that are by no means identical. With an eye for racial capitalism and its effects on violence and health, an anti-racist intervention declines to treat race in isolation, to produce analogies that remain too abstract to have any purchase on the world. In its neoliberal mode, capitalism is responsible for the "Becoming Black of the world," as Cameroonian philosopher Achille Mbembe puts it. Only the obscenely wealthy are spared from blackening—from instrumentalization and animalization under a capitalist logic that bestows luxury to the one percent and dishes out misery to the rest, producing a neverending stock of new slaves. Our panelists will consider the incommensurability of racial subjugations, the intersection of race with other interlocking forms of oppression, and the possibilities for cross-racial solidarity.
Moderator

Zahi Zalloua is the Cushing Eells Professor of Philosophy and Literature; Director of Race and Ethnic Studies and professor of French and Gender Studies at Whitman College. His most recent publications include Being Posthuman: Ontologies of the Future (forthcoming), Žižek on Race: Toward an Anti-Racist Future, Theory's Autoimmunity: Skepticism, Literature, and Philosophy, and Continental Philosophy and the Palestinian Question: Beyond the Jew and the Greek.
Panelists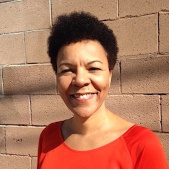 Lydie Moudileno is Marion Frances Chevalier Professor of French and Professor of American Studies and Ethnicity at the University of Southern California. Her research focuses on the contemporary cultures of France and the Francophone world, examined from a literary, cultural studies, postcolonial theory, critical race theory and decolonial perspective.
Her books have examined issues of authorship and metaliterary representations in Caribbean literature ( L'écrivain antillais au miroir de sa littérature, 1997), post-Negritude Congolese fiction (2007) and contemporary African fiction (2013). She is the co-editor of several volumes and special issues on literary representations of blackness in Francophone fiction, and on writers Maryse Condé and Marie NDiaye.
Two recent publications offer new examinations of race in contemporary French culture: Mythologies postcoloniales: Décoloniser le quotidien (Champion, 2018), a study of race in popular culture at the turn of the millennium inspired by the work of Roland Barthes, and Postcolonial Realms of Memory: Signs and Symbols in Modern France (Liverpool University Press, 2020), a collected volume investigating traces of the colonial past in contemporary France.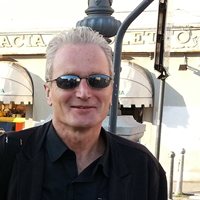 Peter Hitchcock is a Professor of English at Baruch College and the Graduate Center of the City University of New York. His books include Labor in Culture (2017), The Long Space (2010), Imaginary States (2003) and Oscillate Wildly (1999). He has also co-edited two essay collections, The Debt Age (2018) and The New Public Intellectual (2016). He writes on cultural theory, postcoloniality, critical finance, and literature. His work engages French, English, and Chinese cultural production in the age of global capitalism.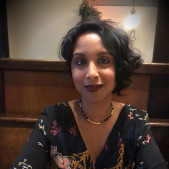 Debarati Sanyal is affiliated with the Designated Emphasis in Critical Theory, the Institute of European Studies, and the Center for Race and Gender at the University of California, Berkeley. Her teaching and research interests span 19th-21st century French and Francophone literature, with a focus on memory studies; the politics of aesthetic form; nineteenth-century poetics of revolution; the Occupation and Holocaust studies, and more recently, critical human rights and refugee studies. She is a recipient of the Distinguished Teaching Award (2012), UC Berkeley's highest recognition for teaching. Publications include Memory and Complicity: Migrations of Holocaust Remembrance (Fordham, 2015) forthcoming in French translation as Mémoire et Complicité: Héritages de la Shoah (PUV, 2018); The Violence of Modernity: Baudelaire, Irony and the Politics of Form (Johns Hopkins, 2006), and as co-editor, Nœuds de mémoire: Multidirectional Memory in Postwar French and Francophone Culture (Yale French Studies 118/119, 2010). Recent articles include "Calais's 'Jungle': Refugees, Biopolitics, and the Arts of Resistance," "Modiano's Memoryscapes" and "Baudelaire and the Poetics of Terror." Her current book project addresses the contemporary refugee experience in French-speaking testimony, fiction and film.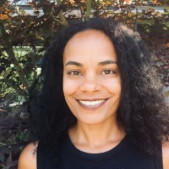 Bénédicte Boisseron is Associate Professor of Afroamerican & African Studies at the University of Michigan, specializing in the fields of Black diaspora studies, Francophone studies, and animal studies. She is the author of Creole Renegades: Rhetoric of Betrayal and Guilt in the Caribbean Diaspora (UP of Florida, 2014), 2015 winner of the Nicolás Guillén Outstanding Book Award from the Caribbean Philosophical Association and recipient of an Honorable Mention from the Caribbean Studies Association for the Barbara Christian Prize for Best Book in the Humanities. Creole Renegades investigates the exilic literature of Caribbean-born and Caribbean-descent writers who, from their new location in Northern America, question their cultural obligation of Caribbeanness, Creoleness, and even Blackness. Her most recent book, Afro-Dog: Blackness and the Animal Question (Columbia University Press, 2018) draws on recent debates about Black life and animal rights to investigate the relationship between race and the animal in the history and culture of the Americas and the Black Atlantic.
Recent Events
4 p.m. Tuesday, September 15, 2020
"Rubber Bullets: How Counterinsurgency Tactics from the Middle East Are Used to Police Black People and BLM Activists in America"
Professor Elyse Semerdjian, History
The policing of Black bodies has a long history in the United States, stretching back to slavery. That history is now intertwined with the logics of the War on Terror and twenty years of policing Brown Muslim bodies. Many of these new repressive American police tactics and technologies were developed in the Middle East to suppress Arab dissent. Primary examples of these policies include the War on Terror in Afghanistan, the US occupation and counterinsurgency in Iraq, and US military/police collaboration and support for the Israeli occupation of Palestine. This lecture provides a genealogy of these tactics and materials, including how they were first used in Middle East counterinsurgency from Palestine to Iraq, only to appear in the United States in Ferguson (2014) and Minneapolis (2020). Some of the worst practices in the Middle East have come home to roost, posing a threat to human rights and democracy.
Biography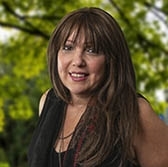 Elyse Semerdjian is Professor of Islamic World/Middle Eastern History at Whitman College. She teaches a broad range of courses on the subject of gender, sexuality, social history, culture and politics of the Middle East. A specialist in the history of the Ottoman Empire and Syria, she authored "Off the Straight Path: Illicit Sex, Law, and Community in Ottoman Aleppo" (Syracuse University Press, 2008) as well as several articles on gender, non-Muslims and law in the Ottoman Empire. She is currently teaching a course at Whitman on this topic — History 322: History of the Palestinian-Israeli Conflict — and teaches several courses that deal with the politics and history of the Middle East. Semerdjian is currently thinking a lot about violence, atrocity, gender and the body as she finishes writing her second book, "Remnants: Encrypted Bodies, Gender and Memory of the Armenian Genocide."
6-7 p.m., Saturday, September 12, 2020
Black One Shot: Art Criticism in the Time of Pandemics and Insurrections
Lisa Uddin and Michael Gillespie
A conversation between the editors of Black One Shot. Co-edited by Associate Professor of Art History and Visual Culture Studies, Lisa Uddin, and Associate Professor of Film at City College of New York and the Graduate Center (CUNY), Michael Boyce Gillespie, Black One Shot is an ongoing online art criticism series that commits to the art of blackness. Written by scholars, critics, and curators at 1000 words a pop, these pieces divest from academic respectability to inhabit the speculative, ambivalent, irreconcilable ways of black forms. Join us for an evening of reflection on the power of black art and criticism in our current moment.
Pieces discussed:
Biographies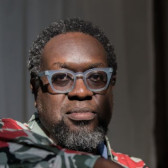 Michael Boyce Gillespie is the author of Film Blackness: American Cinema and the Idea of Black Film (Duke University Press, 2016). His recent work has appeared in Black Light: A Retrospective of International Black Cinema, Flash Art, Unwatchable, and Film Quarterly. He teaches at the City College of New York and the Graduate Center (CUNY).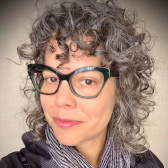 Lisa Uddin is author of Zoo Renewal: White Flight and the Animal Ghetto (University of Minnesota Press, 2015), and has recent writing in the volume Race and Modern Architecture: A Critical History from the Enlightenment to the Present (University of Pittsburgh Press, 2020), ASAP/J, Los Angeles Review of Books, and Postmodern Culture. She teaches at Whitman College.
12 p.m., Friday, September 4th, 2020
Black Life at Whitman: Stories From Across the Years
A conversation between current Black students and alumni who graduated at different times in the history of the college. Current officers of the Black Student Union Aliyah Fard (Politics - Environmental Studies; 2022) and Hannah Paul (Hispanic Studies, Art; 2022) will interview Stephen Hammond (1979), Wanjiru Kamau-Rutenberg (2001) Cherokee Washington (2017) about their experiences at and since graduating from Whitman. The panel will be an open-form conversation including a discussion of challenges and opportunities, experiences and lessons learned, how all of that shaped the panelists' lives after Whitman, and their hopes and dreams for the future of the college.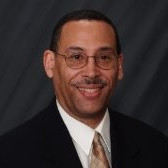 Steve Hammond graduated from Whitman in 1979 with degrees in Mathematics and Geology. Steve was a Federal civil servant at the Department of the Interior's United States Geological Survey (USGS) for almost 40 years. As a retiree, one of Steve's personal interests includes genealogy and family-history research, on which he has given many public talks. As a student at Whitman, Steve was the founding member of the Multi-Ethnic Center for Cultural Affairs (MECCA) interest house. He currently serves on the Board of Trustees. Steve volunteers to support youth and increase interest among women and minorities in the pursuit of STEM careers.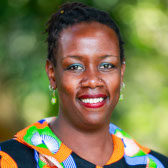 Wanjiru Kamau-Rutenberg graduated from Whitman in 2001 with a degree in Politics and earned a PhD in Political Science from the University of Minnesota. Wanjiru founded and served as Executive Director of Akili Dada, an award-winning leadership incubator that invests in high-achieving young women from under-resourced families. She lives in Nairobi and currently serves as the Director of African Women in Agricultural Research and Development (AWARD), working towards strengthening the production and dissemination of more gender responsive agricultural research and innovation. Wanjiru currently serves on the Whitman President's Advisory Board.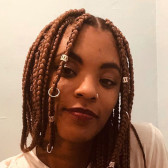 Cherokee Washington graduated from Whitman in 2017 with degrees in Psychology and Rhetoric Studies. Cherokee is passionate about identity politics, race relations, sports and identity politics, Black feminism, intersectionality, antiracism, radical kindness, and compassionate communication. At Whitman, she was the first Associated Students of Whitman College Diversity and Inclusion Director, co-leader and Diversity Director for Whitman Teaches the Movement, and was a member of the varsity volleyball team. She is currently pursuing a master's degree in cultural sports psychology with a focus on developing methods for cultural competency and anti-racism, and hosts the podcast Mixed and Confused.