Academic Theme
Climate Reckonings, Climate Justice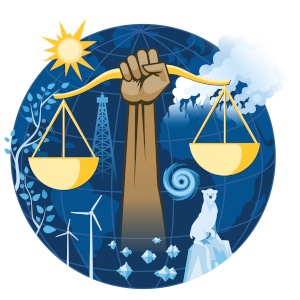 We live in the Anthropocene, a name acknowledging that human activity has profoundly altered the planet with devastating impacts to its inhabitants.
Academics, business leaders and global leaders are sounding the alarm; in the words of UN Secretary General Antonio Guterres, "Climate change is the defining issue of our time, and we are at a defining moment. We face a direct existential threat."
The need for a planetary-scale response has been known for over three decades. However, the complexity of these interrelated social and natural systems, in addition to entrenched interests of powerful institutions, have hobbled efforts for systemic change, particularly in the United States. Moreover, the separation between entities primarily causing these effects and the people most directly affected by climatic changes exposes the power dynamics that allow the destructive behaviors that threaten the lives of so many people worldwide to persist.
Indeed, race, socioeconomic status, gender, nationality and other systems of oppression are closely linked to who is most impacted by climate change.
To deepen our collective understanding of global climate change and to empower Whitman community members to respond meaningfully to this challenge at scales both small and large, we have adopted the academic theme "Climate Reckonings, Climate Justice" for 2021-22.
Intended to generate a broad discussion across the Whitman community the theme will explore the different ways our intellectual traditions engage with, and respond to, the threats to our global climate and the uneven impacts of these threats across populations and places through presentations by prominent leaders, panel discussions, readings, performances, and other opportunities to enhance ongoing efforts in classes and through on-campus programming.
While we contend with the notions of adaptation and mitigation as technical responses, we will also attend to the abstraction of a planet-wide threat, the specificity of local disaster, outlets for expressing our grief and insights that convert uncertainty into resolve and meaningful change.
Pedagogical Resources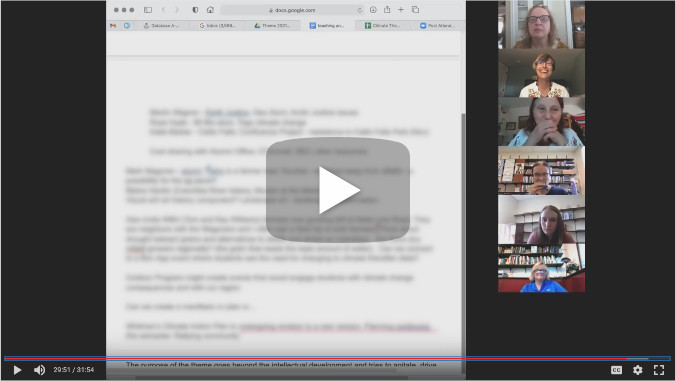 Climate Theme pedagogy discussion, August 19, 2021. A
recording is available
to members of the Whitman community.
How can I help?
Please send us your ideas for panel discussions, seminars, and other events using the form linked below:
Submissions are currently restricted to members of the Whitman community.