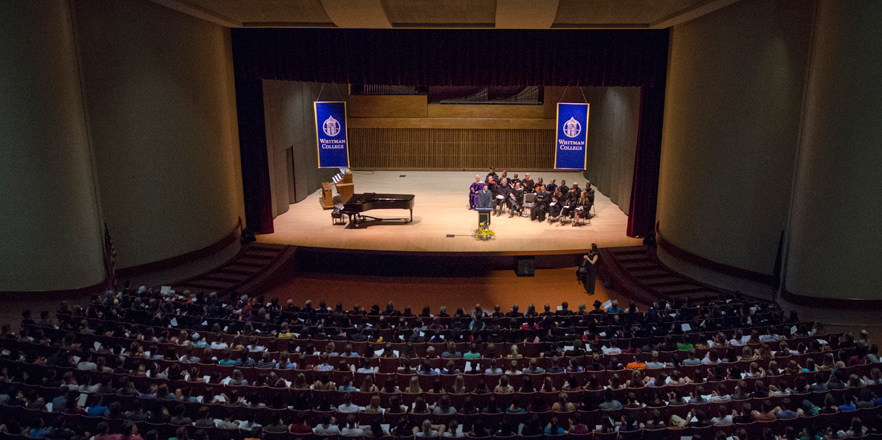 Friday, August 26, 2016
3:30 p.m. Cordiner Hall
The word "Convocation" arises from the Latin "con" meaning "together" and "vocare" meaning "to call." The Whitman College Convocation ceremony is a calling together of everyone on campus - students, parents, faculty, and staff - to mark the beginning of the next academic cycle, and to welcome the incoming class of first year students into our community. Please join us as we celebrate the new school year.
Convocation 2015 Video