Announcements and Upcoming Events
HEALTH PROFESSIONS ADVISORY COMMITTEE (HPAC)
Evaluation, Interview, and Committee Letter Process for Dental and Medical School Applicants

Register to participate by Friday, December 18, 2020
The Whitman College Health Professions Advisory Committee (HPAC) helps facilitate your application to dental and medical (MD and DO) schools by offering the following services: an interview, a comprehensive Committee letter of evaluation, the collection of individual assessments, and submission of the letter of evaluation packet.
The HPAC will be conducting interviews and evaluations for applicants from February-April, 2021, for the following students:
Whitman graduates from 2020 or earlier and planning to apply in Summer 2020 (including reapplicants).
Seniors graduating and leaving campus in May 2021 (even if you are NOT planning to apply in Summer 2021, you can participate in the interview process).
Juniors (May 2022 graduates) who are planning to apply in Summer 2020.
To write a strong letter of support, the Committee needs to know you. Therefore, after registering to participate, the HPAC Document Packet is sent to you for completion. Participants will be contacted in mid to late January 2021 to establish an interview date & time.
---
HEALTH PROFESSIONS ADVISING WORKSHOPS

Description: Advising workshops are available throughout each semester, focusing on a wide variety of health professions topics – required prerequisite coursework, timelines, entrance exams, application preparation, and more! To receive notification of events, sign-up for access to the Canvas Office of Health Professions site by emailing muelleka@whitman.edu.
---
HEALTH SPEAKER SERIES

The Health Professions Advising Office hosts a popular speaker series for Whitman students, featuring medical professionals and medical school admission representatives. Plan to attend to learn what it is "really like" to be a health care provider, how to survive professional school and be successful in your career, and admission requirements. The presentations are among the many ways the Health Professions Advising Office provides learning opportunities beyond the classroom to help students expand their knowledge and make connections with professionals in their field of study. Presentations are scheduled on various days and times to allow more students to participate.
Upcoming Speakers:

To be announced.



Past Speakers:
Seine Chiang, MD ('86-Biology), University of Washington OBGYN Residency Director; Associate Medical Director the Women's Health Clinic, University of Washington.
George Birchfield, MD ('80 Chemistry), Internal Medicine, Hematology, Medical Oncology, and Hospice and Palliative Medicine, Evergreen Health Inpatient Hospice Unit, Seattle, WA.
Dan Houch, Md-PhD ('75 Philosophy/Psychology), Neurologist, Massachusetts General Hospital and Assistant Professor of Neurology, Harvard Medical School

Jan Erb, MD, Psychiatrist, Brigham and Women's Hospital and Assistant Professor of Psychiatry, Harvard Medical School
Virginia Mason Medical Center Representatives - Donna Smith, MD ('80-Biology/Psychology), Rob Kosin ('92-Matt Liedtke, Senior Financial Analyst ('12-Mathematics), Nate Higby, VM Production System Specialist ('15-Sociology)
Lindsay X. Watchman, M.Ed, Region 2 Chair of the Oregon Community Workers Health Association
Lucille Marchand, MD, BSN, FAAHPM, Executive Director of the Osher Center for Integrative Medicine, University of Washington
Michelle Morse, MD, MPH, Founding Co-Director of EqualHealth; Assistant Program Director of the Internal Medicine Residency Program, Brigham & Women's Hospital; Instructor in Medicine at Harvard Medical School
Real Talk Series: Pathway to Public Health and Social Medicine
Public Lecture: An Anti-racist Campaign in Global Health: Challenging the White Savior Complex
Jane Scribner, MD, Dermatology, Walla Walla Clinic
Patricia Nez Henderson, MD, MPH, Black Hills Center for American Indian Health
Mathias Palmer ('17-BBMB), 1st Year Medical Student, New York Medical College
Clark Coler, MD ('82-Biology), Hospitalist, Swedish Hospital
George Birchfield, MD ( '80-Chemistry), Hematology, Medical Oncology, and Palliative Medicine, Swedish Cancer Center

Ethan Bachrach, MD, MBI, FACEP, Chief Medical Informatics Officer, TeamHealth
Curt Malloy, JD, MPH, Senior VP of Operations, General Counsel Infectious Disease Research Institute (IDRI)
Public Lecture: Career Paths in Global Health
Nicole Marshall, MD ('00), Perinatology/Maternal-Fetal Medicine, Oregon Health & Sciences University (OHSU)
Research Lecture: Developmental Origins of Health and Disease: How in utero development impacts lifelong health
Real Talk Series: Career path to current OHSU position
Thomas Monath, MD Chief Medical Officer, Hookipa BioTechAG and former Chief, Virology Division, U.S. Army Medical Research Institute of Infectious Diseases (USAMRIID)
Brode Lecture in Science: Yellow Fever and Tales of Other Emerging Viruses
Christopher Perdue, MD, MPH (Biol, '93), Emerging Infections Surveillance & Response System (GEIS), Project Manager, Lt. Cmdr., US Public Health Service, O'Donnell Visiting Educator in Global Studies
Real Talk Series: Q/A session about a career path in medicine/public health, Armed Forces service, Public Health Service
Public Lecture: Global Health Surveillance Against Emerging Pathogens
---
JAMES MCCLELLAN LECTURE ON HUMANITY IN CLINICAL CARE
Deepthiman Gowda, MD, MPH, MS
Saturday, October 9, 2021
7:00 pm
Hunter Conservatory, Kimball Theater

Symposium to Follow
Free and Open to the Public
Past McClellan Guest Lecturers
2018-2019

Lucille Marchand, MD, BSN, FAAHPM
Humanities and Humanity: How May Palliative Care Draw Them Together?

Lucille Marchand, M.D., B.S.N., F.A.A.H.P.M. is the Executive Director of the Osher Center for Integrative Medicine at the University of Washington and a past Director of UW Medical Center Palliative Care program. She holds the Dr. Stuart Farber and Annalu Farber Endowed Professorship in Palliative Care Education and is the Section Chief of Palliative Care, Department of Family Medicine, at UW-SOM. She is involved in palliative care education and curriculum development for medical students, physician assistant students, residents, PC fellows, and other interdisciplinary learners. She is board certified in family medicine, integrative holistic medicine, and hospice and palliative medicine. In 2017, she was awarded the American Academy of Hospice and Palliative Medicine Humanities Award, and in 2018 the Society of Teachers of Family Medicine Gold Humanism Award. She has received numerous awards for her teaching and humanities writing.
2017-2018

Gar LaSalle, MD, FFA, FACEP | Physician and Author
The Pathway to Becoming a Physician, Filmmaker, and Author
Gar LaSalle M.D., M.F.A., F.A.C.E.P., an award-winning author and filmmaker, is an Adjunct Professor at Cornell and Columbia who teaches about the business of medicine. He is a graduate of Reed College, Weill-Cornell University Medical College, California Institute of the Arts (Film-Animation-Video), and UCLA's Emergency Medicine Residency. In 1976, his feature-length documentary, Diary of a Moonlighter, was the first-ever film about the new specialty of Emergency Medicine. He is the author of two award-winning historical fiction novels, Widow Walk, published in 2014, and Isthmus, published in 2015. LaSalle's third novel, The Fairness of Beasts, was released in 2017. Widow Walk was optioned for film production by Heyou Media. LaSalle writes from his home in Seattle and his studio on Maury Island.
2016-2017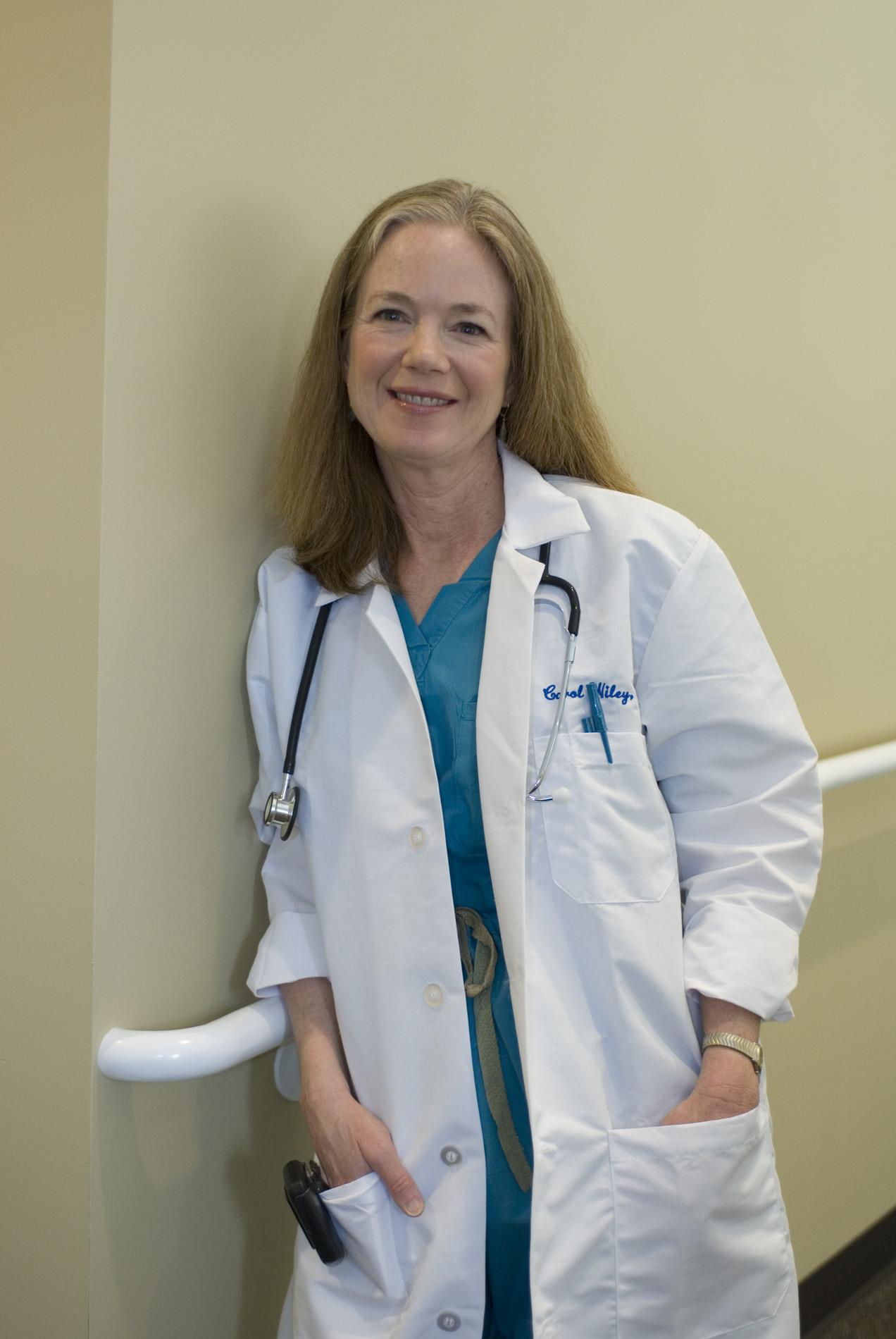 Carol Cassella, MD | Physician and Author
Words at the Heart of Healthcare: How Fiction Can Health Both Patients and Physicians
Dr. Cassella is a practicing physician, novelist, and speaker. She majored in English Literature at Duke University and attended Baylor College of Medicine. Dr. Cassella is board certified in internal medicine and anesthesiology and practiced primary care focusing on cross-cultural and underserved populations before becoming an anesthesiologist. She is the bestselling author of the novels Gemini, Oxygen, and Healer, published by Simon & Schuster. All books were Indie Next Picks and two (Oxygen & Healer), a finalist for the Washington State Book Award in fiction. She has been a Writer in Residence at Peninsula College in Port Angeles, Washington, and the recipient of a writing residency at Hedgebrook retreat. Before writing fiction, she wrote for the Global Health division of the Bill & Melinda Gates Foundation, covering their grant projects throughout the developing world. She is a Wall Street Journal Expert Panelist and Associate Editor of Mind to Mind, the literary section in Anesthesiology, the journal of the American Society of Anesthesiology. She is a founding member of Seattle7Writers, a non-profit organization supporting literacy, reading the Pacific Northwest, and serving on medical boards working in Nicaragua and Bhutan.
2015-2016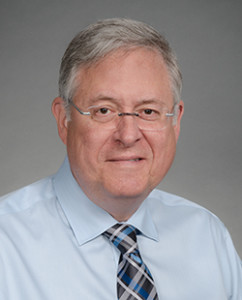 David Roland Byrd, MD
Chief of Section for Surgical Oncology, University of Washington School of Medicine
The Surgeon Talks! Before and After the Knife
Dr. Byrd is the Chief of Section for Surgical Oncology (cancer surgery) at the University of Washington School of Medicine. He was the surgeon who introduced in the Northwest use of the now-routine sentinel-node biopsy technique. A graduate of Tulane University Medical School, Dr. Byrd is board-certified in general surgery (residency at the University of Washington) and has completed a surgical fellowship in cancer treatment at the MD Anderson Cancer Center in Houston. He is renowned for his expertise in the surgical treatment of several different cancers and his dedication to the teaching and support of surgical residents. His concern for patients with cancer extends beyond the technical aspects of their surgical care, and for this, too, he has earned the respect and admiration of his colleagues in all specialties.
2014-2015
John Lenard, MD,
Prof. of Medicine Emeritus, Vanderbilt University Medical Center
Regarding the Patient: A Reflection on the Nature of Suffering and the Role of the Physician
Dr. John Leonard has served as a physician-educator in the Department of Medicine at the Vanderbilt University Medical Center in Nashville, Tennessee, since 1974. He has served as a mentor and teacher for hundreds of medical students and residents as an attending physician in internal medicine and specialist on infectious disease. In addition to teaching the Physical Diagnosis course and directing the Medicine Clerkship for 2nd and 3rd-year medical students, Dr. Lenard served for 20 years as the Director of the Residency Training Program in Internal Medicine. In 2012 he received the Vanderbilt Distinguished Alumni Award for his excellence in teaching.
2013-2014

Danielle Ofri, MD, PhD
Internal Medicine, New York University Medical Center / Bellevue Hospital
Editor, Bellevue Literary Review
The Time-Harried American Physician
Danielle Ofri is an Associate Professor of Medicine at New York University School of Medicine. She is a founder and Editor-In-Chief of the Bellevue Literary Review. Dr. Ofri writes regularly for the New York Times about medicine and the doctor-patient relationship. Her essays were selected for Best American Essays and Best American Science Writing. She is the recipient of the John P. McGovern Award from the American Medical Writers Association for "preeminent contributions to medial communications."
Author of:
What Patients Say, What Doctors Hear
What Doctors Feel: How Emotions Affect the Practice of Medicine
Medicine in Translation: Journeys with my Patient
Incidental Findings: Lessons from my Patients in the Art of Medicine