Alumni News
---
Alumna Follows Her Dreams to White House and Back

February 15, 2019 • Danielle Garbe Reser '97 knows the value of the Whitman College network. It was, after all, a Whitman alumnus who helped set her on a career path that took her overseas and to the White House, twice. Now Garbe Reser is back in Walla Walla, giving back to the community that gave her so much, and serving current students at Whitman.

Life After Whitman: Bella Zarate '14

February 12, 2019 • Whitman alumna Bella Zarate '14 is using her psychology degree from Whitman College to help connect prospective employees with career at Facebook in San Francisco, California.

Cardiovascular Expert and Alumna Joins Diverse Panel Discussion on Gender

February 8, 2019 • Each February, many people are focused on hearts - from the palpitations of love on Valentine's Day to concerns over health for American Heart Month. Whitman alumna DeLisa Fairweather '87 will share her expertise on heart health and the impact of gender at "Gender, Skin, Bodies: A Gender Studies Research Roundtable" at 4 p.m. Tuesday, Feb. 12, 2019, at the Kimball Theatre.
Whitman Connect
Whitman Connect is Whitman's online community, where you can find your friends and classmates and network with fellow Whitties.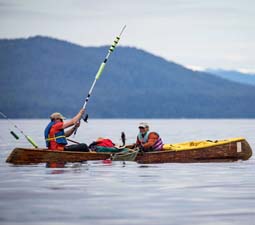 The Passage
Spanning more than four decades and 1,100 miles, the journey of brothers Alan '74 and Andy Dappen '76 from Whitman College students to daring adventurers became the subject of a short film, "The Passage," created by Alan's son, Nathan and released on YouTube in June 2018. A dream to paddle their canoes, built in the basement of the student union, through the inland passage of the Pacific coastline, was finally realized in the summer of 2017.
The Passage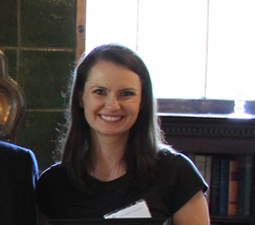 Pete Reid Award for Young Alumni - Becky Antilla Walliman '08
Becky Antilla Walliman '08 is doing her part to instill self-confidence and healthy behaviors in young girls in the Puget Sound area through her work with Girls on the Run (GOTR), a nation-wide, nonprofit program, focused on inspiring girls to be joyful, healthy and confident using a fun, experience-based curriculum which creatively integrates training for and running a 5K. Starting as a volunteer coach in 2008, she soon joined the staff and was named executive director this summer.
Pete Reid Award for Young Alumni
Give to Whitman
Gifts from alumni, parents, and friends are integral to the financial strength of Whitman College, improving the overall quality of the liberal arts education we provide.
Make an online gift now
Make Connections
The Student Engagement Center works to connect students and alumni to the communities and experiences that help them cultivate their futures. Staff and resources of the SEC are available to assist young and established alumni as well as current students.
Student Engagement Center