Alumni News
---
All In: Debi Toews '76 Knows the Impact of Scholarships

April 16, 2019 • Debi (Aucutt) Toews '76 journey to Whitman College began in a hair salon. That's where her mother ran into another mom whose daughter was a sophomore at Whitman. Her mom loved the idea of the small class sizes. For Toews, she loved the friendly approach of then-director of admissions William Tingley, whom she met at a college fair shortly thereafter.

All In: Community Connections Spur Alumni Couple to Give Back

April 16, 2019 • Kate (Pringle) VanDonge '11 met her future husband in the History of Ancient Greece. But it wasn't the battle of Troy or the birth of philosophy that ignited young love. It was the wardrobe of a guest lecturer.

All In: Donor Support Provides Experiences, Equipment for Whitman's Scholar-Athletes

April 16, 2019 • Opportunities that strengthen the experience for Whitman's scholar-athletes come because of the generosity of donors. Experiences like when the team got to play at what was then Safeco Field in Seattle. Or when Kitamura saved up to purchase a new pitching machine. Or this year, when the team was able to travel to Tucson, Arizona, and play in the Kino Sports Complex, a former MBL spring training facility.
Whitman Connect
Whitman Connect is Whitman's online community, where you can find your friends and classmates and network with fellow Whitties.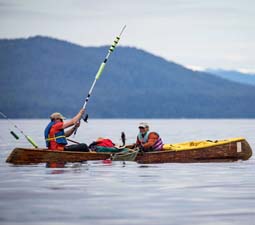 The Passage
Spanning more than four decades and 1,100 miles, the journey of brothers Alan '74 and Andy Dappen '76 from Whitman College students to daring adventurers became the subject of a short film, "The Passage," created by Alan's son, Nathan and released on YouTube in June 2018. A dream to paddle their canoes, built in the basement of the student union, through the inland passage of the Pacific coastline, was finally realized in the summer of 2017.
The Passage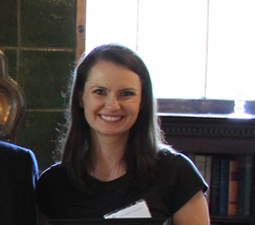 Pete Reid Award for Young Alumni - Becky Antilla Walliman '08
Becky Antilla Walliman '08 is doing her part to instill self-confidence and healthy behaviors in young girls in the Puget Sound area through her work with Girls on the Run (GOTR), a nation-wide, nonprofit program, focused on inspiring girls to be joyful, healthy and confident using a fun, experience-based curriculum which creatively integrates training for and running a 5K. Starting as a volunteer coach in 2008, she soon joined the staff and was named executive director this summer.
Pete Reid Award for Young Alumni
Give to Whitman
Gifts from alumni, parents, and friends are integral to the financial strength of Whitman College, improving the overall quality of the liberal arts education we provide.
Make an online gift now
Make Connections
The Student Engagement Center works to connect students and alumni to the communities and experiences that help them cultivate their futures. Staff and resources of the SEC are available to assist young and established alumni as well as current students.
Student Engagement Center