Alumni News
---
She's so glad they had this time together: Whittie plays key role in Carol Burnett's Grammy Award

February 15, 2017 • Aaron Blank '01 helped legendary actress Carol Burnett earn a 2017 Grammy Award for Best Spoken Word Album for "In Such Good Company: Eleven Years of Laughter, Mayhem, and Fun in the Sandbox." The Whittie served as producer and director of the behind-the-scenes account of her acclaimed weekly TV variety series, The Carol Burnett Show," which ran on CBS from 1967 to 1978.

Ruling by federal judge Jim Robart '69 makes national headlines

February 6, 2017 • Federal judge James L. "Jim" Robart '69 made headlines last weekend with a ruling that temporarily put a halt to President Donald Trump's executive order banning citizens from seven majority-Muslim countries from entering the United States. Robart is a trustee emeritus and former chair of Whitman College's Board of Trustees.

Federal judge and Whitman alumnus James L. Robart '69 blocks President Trump's travel ban

February 3, 2017 • He temporarily blocked enforcement of President Trump's controversial ban on entry to the United States, and airlines planned to begin allowing passengers from banned countries to board. Following the ruling, government authorities immediately began communicating with airlines and taking steps that would allow travel by those previously barred from doing so.
Whitman Connect
Whitman Connect is is Whitman's online community, where you can find your friends and classmates and network with fellow Whitties.
Visit Whitman Connect
Brennan Johnson '16 lays out seven steps to culinary success
According to Planting Roots: A Culinary Guide to Embracing Walla Walla's Terroir—an unusual senior thesis by Brennan Johnson '16—there are seven guiding principles to cook by. At the heart of Johnson's project is the idea that people have lost their connection to the foods that grow around them and to the rhythms of food preparation.
Read more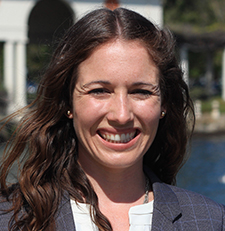 Lisa Curtis '10, 2016 Pete Reid Young Alumni Award
Lisa Curtis '10 is the founder and CEO of Kuli Kuli, Inc. She began working on Kuli Kuli while serving as a Peace Corps volunteer in Niger, West Africa. Working at the village's health center, she had first-hand exposure to the nutritional challenges people face in western Africa and discovered that the moringa plant could help to address some of those challenges.
Pete Reid Award for Young Alumni
Give to Whitman
Gifts from alumni, parents, and friends are integral to the financial strength of Whitman College, improving the overall quality of the liberal arts education we provide.
Make an online gift now
Make Connections
The Student Engagement Center works to connect students and alumni to the communities and experiences that help them cultivate their futures. Staff and resources of the SEC are available to assist young and established alumni as well as current students.
Student Engagement Center