Events
---
Whitties Helping Whitties • Seattle, WA

January 8, 2018 • Fremont Foundry, Atrium

Please join us for a night of conversation and connection with Whitman students, alumni and parents. Whitties Helping Whitties is a series of events targeted at creating a professional Whitman community in key locations where we know Whitties want to reside and work.

RSVP by January 4

Whitties Helping Whitties • Portland, OR

January 9, 2018 • The Billy Frank, Jr. Conference Center, Ecotrust

Please join us for a night of conversation and connection with Whitman students, alumni and parents. Whitties Helping Whitties is a series of events targeted at creating a professional Whitman community in key locations where we know Whitties want to reside and work.

RSVP by January 4

Whitties Helping Whitties • San Francisco, CA

January 10, 2018 • Hyatt Regency San Francisco, Waterfront Rooms C, D, and E

Please join us for a night of conversation and connection with Whitman students, alumni and parents. Whitties Helping Whitties is a series of events targeted at creating a professional Whitman community in key locations where we know Whitties want to reside and work.

RSVP by January 4
More Events
Whitman Connect
Whitman Connect is Whitman's online community, where you can find your friends and classmates and network with fellow Whitties.
Alumna recognized at International Women's Day celebration in Olympia
Bao-Tram Do '13 was honored at a Center for Women & Democracy gala in the Governor's Mansion in Olympia to mark International Women's Day.
Read more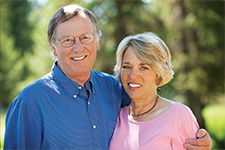 John '66 and Carol Minnick Santa '66, 2017 Alumni of Merit Award Recipients
Psychology majors who met - and married - at Whitman, John '66 and Carol Minnick Santa '66 have changed the lives of troubled teens through the care, attention and education they provide at their boarding school, Montana Academy.
Alumni of Merit Award
Give to Whitman
Gifts from alumni, parents, and friends are integral to the financial strength of Whitman College, improving the overall quality of the liberal arts education we provide.
Make an online gift now
Make Connections
The Student Engagement Center works to connect students and alumni to the communities and experiences that help them cultivate their futures. Staff and resources of the SEC are available to assist young and established alumni as well as current students.
Student Engagement Center