Alumni Resources
We're Here For You, Whitties!
As an alum, you're part of a passionate network of fellow Whitties. Graduated recently? Check out the alumni resources and benefits you now have access to. Reunion coming up? See our latest reunion information to rekindle connections from your time at Whitman.
Stay Connected
With over 18,000 alumni across the country, there are many ways to find community with your fellow Whitties, from networking to mentoring to reuniting—and more!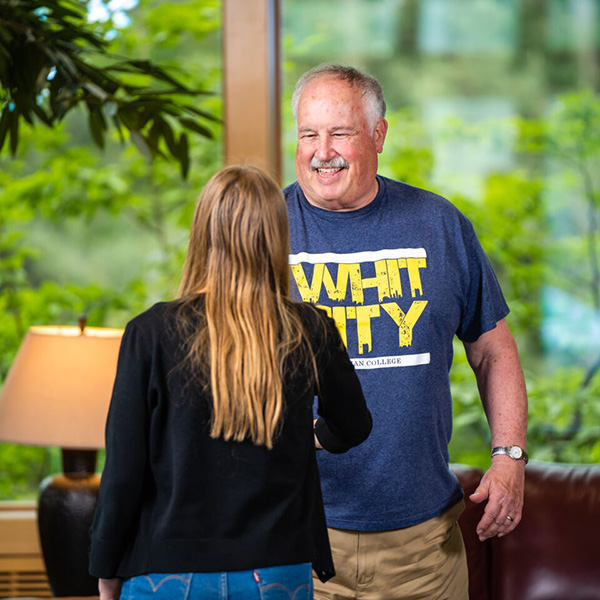 The World Needs Whitties
Empathetic leaders. Committed changemakers. Caring teammates. Whitman alumni make an impact that radiates well beyond our campus. Make a difference and stay connected to your alma mater by volunteering your time—or nominate alumni who are making the world a better place.
Volunteer
Alumni Recognition
Give to Whitman
Be Part of Opening Doors for All Our Talented Students
The Whitman Fund supports our amazing students and the college's greatest needs. You can choose an area of giving that's most meaningful to you, including diversity and inclusion initiatives, internships and student aid.
Ways to Give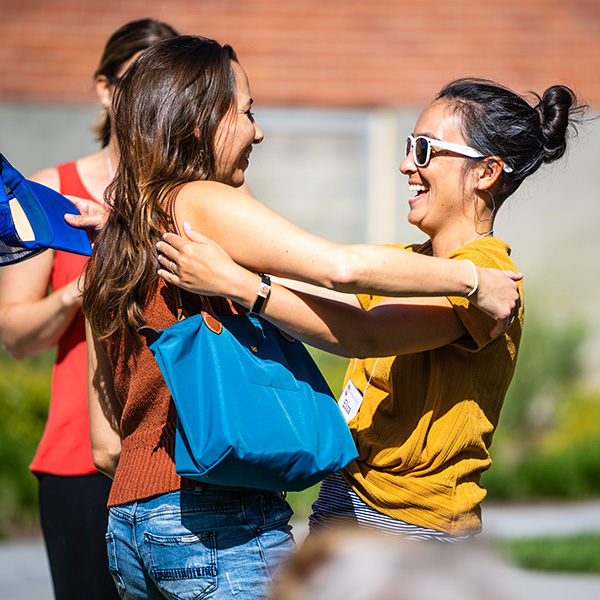 Sept 21
Sept. 21–24, 2023
2023 Reunion Weekend
Whitman College's Alumni Reunion is a yearly gathering for alumni, current students, faculty and staff to reconnect, celebrate and learn about the college. Attendees can participate in special events and activities, class reunions and hear updates from college leaders.
More Reunion Info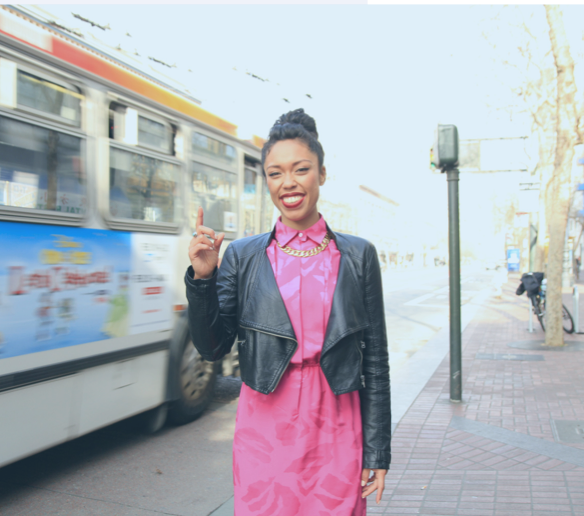 Alumni Association Recognition Awards
Celebrating Our Whitties
We believe in the importance of recognizing those who have gone on to accomplish incredible things after graduating from Whitman College. And so, the Alumni Association Recognition Awards celebrate those who exemplify outstanding achievement in their careers, communities, or through service to Whitman College.
Learn More
x61291
x61284
x61287
x61269
x60888
x60843
x55285
x55284
x55280
x55268
x53004
x52929
x52843
x52826
x52819
x52794
x55315
x52538
x52522
x52508
x52520
x52493
x52444
x52357
x52201
x52173
x51965
x51764
x51752
x51580
Alumni Cards
Live in the Walla Walla area? Maintain access to Baker Ferguson Fitness Center and Penrose Library with an Alumni Card. Learn more about the Alumni Card.