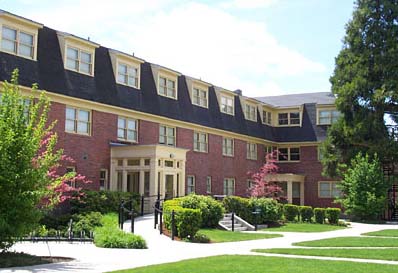 Welcome to the Residence Life and Housing Office home page. We hope you find this to be a useful resource for answering your questions about living on campus in our residence halls and interest houses. Use the navigation bar at the left to find the resources you need.


Andrew Johnson, Interim Director of Residence Life and Housing

Breann del Castillo, Administrative Assistant

Cory Kiesz, Facilities Services Manager for Residence Housing and Operations

Monica Mitchell, Housing Coordinator
2024 RA Selection Information
In October the Residence Life Team accepts applications for RAs for the 2024 Calendar year. RAs selected through this process will serve Spring 2024 and Fall 2024 semesters.
Applications are due to the Res Life Office (MEM 130) by 4:00 p.m. on Monday October 23rd. Applications can also be emailed to on_campus_housing@whitman.edu
See below for the applications and additional information about being an RA
INFO SESSIONS: Join an info session to ask current RAs questions about the job.
Wednesday, October 11th in Stanton Hall Lounge – 7 p.m.
Monday October 16th in Prentiss Main Lounge – 4 p.m.