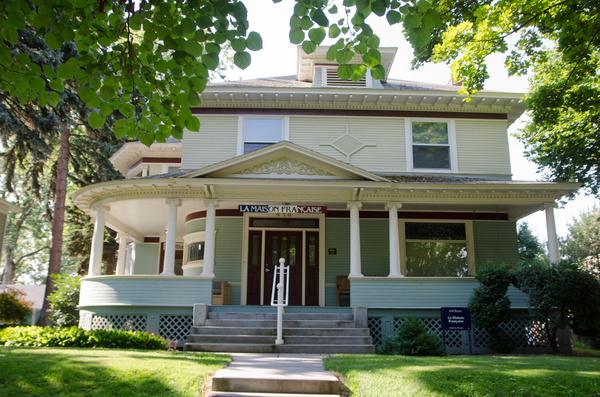 418 Boyer St., Walla Walla, WA 99362
Established in 1968, La Maison (The French House) has seven bedrooms and comfortably houses an average of eight to nine residents and one Resident Assistant.
La Maison focuses on exploring and promoting French-speaking cultures. Events that have taken place include the quarter coffee café, movie nights, food events.
La Maison is affiliated with the Department of French and Francophone Studies and works with a faculty adviser from that department to plan programming and support student interests. The house also periodically hosts discussions and events in connection with courses in the department.
Residents of La Maison are responsible for weekly chores, active involvement in life of the house and the broader Interest House Community, and the organization and promotion of French House-sponsored events and activities.
If you would like to eat dinner at La Maison, or have any questions about house activities, please contact the RA.