Bob Carson Outdoor Program Fund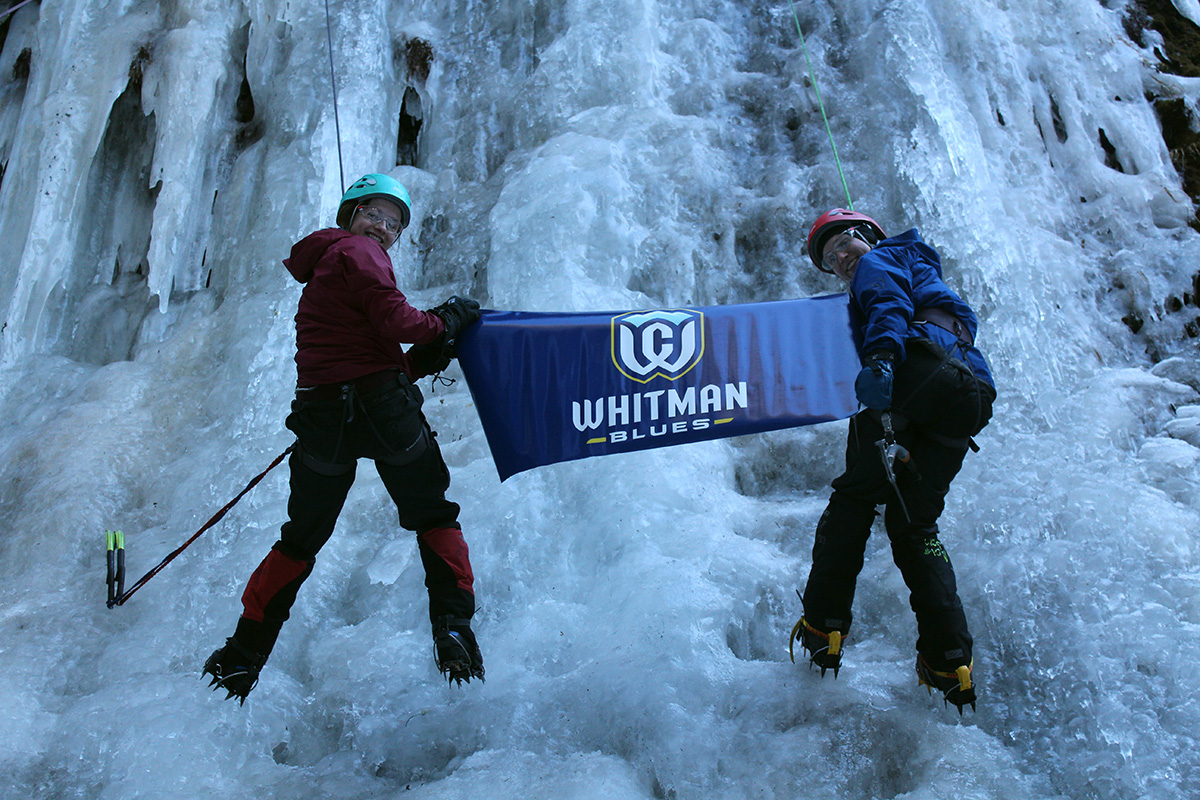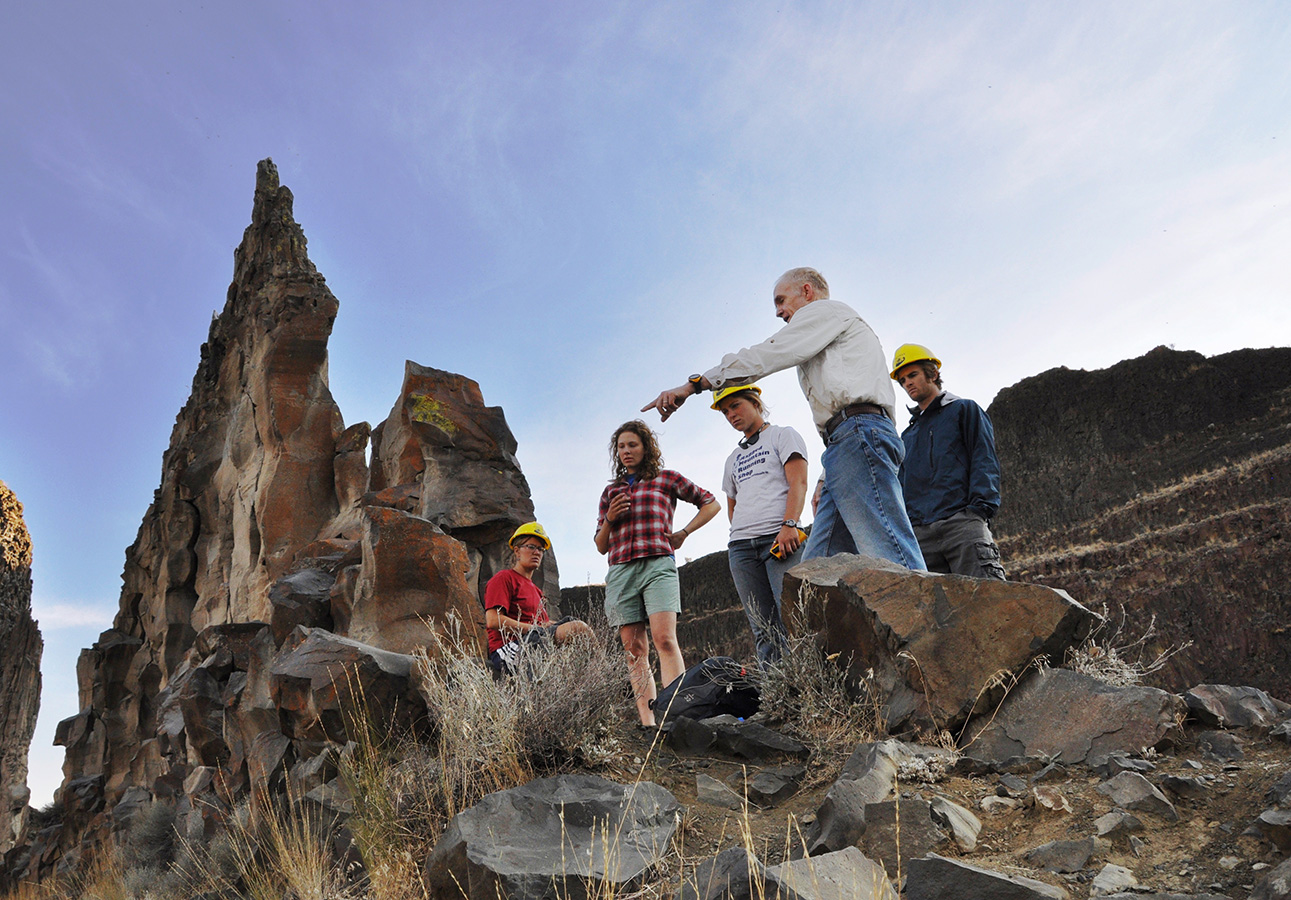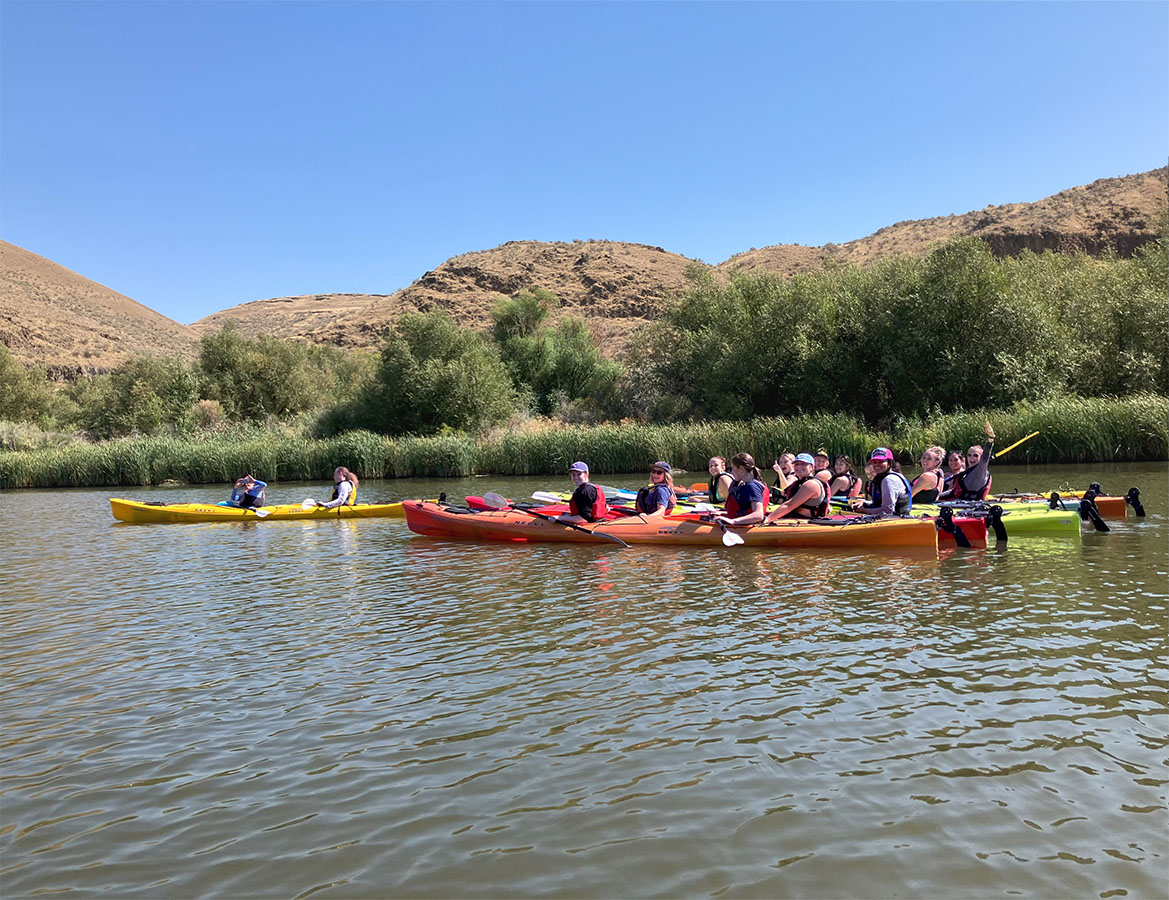 Leadership skills, deepened friendships, and strengthened character are invaluable and irreplaceable experiences of Whitman College's Outdoor Program (OP). The OP is also committed to removing barriers to accessing the outdoors and is proud to offer funding for all students to utilize to access outdoor trips. OP trips continue to enhance Whitman's liberal arts education and are important escapes from our digital world. During the 2022–2023 academic year, the Outdoor Program offered 51 trips, 49 outdoor classes, and had 277 student utilized their BCOF.
What Is the Bob Carson Outdoor Program Fund?
The Bob Carson Outdoor Program Fund (BCOF), created in 2012, gives students the opportunity to participate in Outdoor Program trips, regardless of the ability to afford the cost of a trip. Specifically, BCOF allows every student to participate in at least one free Outdoor Program trip every year they are at Whitman. This fund is named in honor of Professor Robert Carson, a strong supporter of the Outdoor Program and an icon in the Geology department and Environmental Studies Program for more than 40 years.
Supporting the BCOF
The BCOF fund represents Bob's passion for the outdoors, the incredible learning opportunities that exist outside of the classroom, and creating a more accessible and equitable outdoors. We invite alumni, community members, and supporters to support the OP by donating to the Bob Carson Outdoor Program Fund. You may make your gift online at whitman.edu/give and designate your gift to the Bob Carson Outdoor Program Fund.
Whitman Men's Basketball Head Coach John Lammana on BCOF and OP Trips
"The men's basketball team went on two day OP trip to raft the Salmon River. This was a team building exercise which placed our students in an environment outside of their comfort zone. The OP trip epitomizes how Whitman provides an unraveled academic experience. The OP trip not only enhanced the student experience, but it supported the educational experience in which the students received during the academic year. Without the BCOF, this trip would not be possible for these students. To further state how impactful the OP trip experience was, many of the students shared that the trip was the "best thing" they've every done with a basketball team, and it was their highlight of Whitman to date. The OP trip was truly incredible and the coaching staff uses the trip in talking points with prospective students. One prospective student in this year's incoming class shared that the OP trip was a deciding factor in his decision to choose Whitman."
What Students Have Said About BCOF
Before I came to Whitman I didn't have the means to go on outdoor excursions but the BCOF has given me the opportunity to go on more outdoor adventures in an affordable way that gives me all the supplies I need —Ellery Shore, Class of 2020
Growing up in NYC there weren't a lot of opportunities for cross-country skiing, however, BCOF made it available to me and allowed me to indulge in my more adventurous side in the outdoors. I now try to go on a trip every year as means of broadening my horizons. —Sal Goldblatt, Class of 2020
Whitman Students Interested To Use the BCOF
Current students interested in learning more about BCOF and how to utilize their BCOF should visit the OP rental shop in the Reid Campus Center Basement from noon–5:30 p.m. Monday through Friday.
A Warm Thank You From Whitman's OP
Thank you to all our current, future, and past donors. Together, we are ensuring that all students have the opportunity to experience Whitman's Outdoor Program. These trips enable them to develop leadership skills, strengthen their campus relationships, and appreciate the beauty of the outdoors. If you have questions about this exciting opportunity, please contact me.
Brien Sheedy,
Director of Outdoor Programs
sheedybr@whitman.edu
509-386-4375
Sign Up Today, Whitman Adventurers!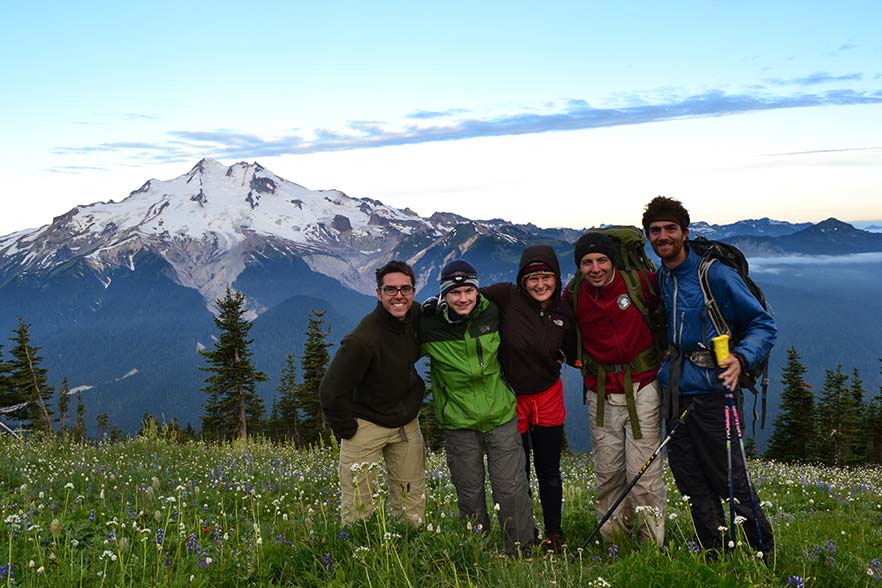 Looking for an outdoor experience or interested in a first-aid course? Check out the OP's online portal, Compass.