Bob Carson Outdoor Program Fund
Leadership skills, deepened friendships, and strengthened character are invaluable and irreplaceable experiences of Whitman College's Outdoor Program. OP trips continue to enhance Whitman's liberal arts education and are important escapes from our digital world.
Through the creation of the Bob Carson Outdoor Program Fund in 2012, every student at Whitman has the opportunity to participate in the Outdoor Program today, regardless of the ability to afford the cost of a trip. Specifically, this fund allows students to participate in at least one free Outdoor Program trip. We invite you to join with other alumni to support access to the Outdoor Program. Your support is crucial to make this possible.
This fund is named in honor of Professor Robert Carson, a strong supporter of the Outdoor Program and an icon in the Geology department and Environmental Studies Program for more than 35 years. This fund represents Bob's passion for the outdoors and the incredible learning opportunities that exist outside of the classroom.
Your gift to the Bob Carson Outdoor Program Fund will ensure that all students have the opportunity to experience Whitman's Outdoor Program, enabling them to develop leadership skills, strengthen their campus relationships, and appreciate the beauty of the outdoors. You may make your gift online at www.whitman.edu/give and designate your gift to the Bob Carson Outdoor Program Fund.
Thank you for your support of Whitman College and for your passion for Whitman's Outdoor Program. If you have questions about this exciting opportunity, please feel free to contact me.
Brien Sheedy, Director of Outdoor Programs
sheedybr@whitman.edu
(509) 522-4395
"On a Wednesday evening I can run into the OP and get all the gear for a fun excursion into the middle of nowhere. I remember my first year I went on a camping trip with the outdoor program and it was such an amazing experience that the BCOF was able to help me do." -Braham Coler '19
"Before I came to Whitman I didn't have the means to go on outdoor excursions but the BCOF has given me the opportunity to go on more outdoor adventures in an affordable way that gives me all the supplies I need." -Ellery Shore '20
"I came into Whitman and was pretty skeptical of the OP because everyone was using acronyms like NOLS or WFR and I never grew up with a strong outdoor culture. I then went on a trip that I would have normally never paid for on my own, because it was snow camping which sounded awful, but I actually really enjoyed it and the outdoors have become a much more prominent aspect of my life going forward." -Maggie Baker '18
"Growing up in NYC there weren't a lot of opportunities for cross-country skiing, however, BCOF made it available to me and allowed me to indulge in my more adventurous side in the outdoors. I now try to go on a trip every year as means of broadening my horizons." -Sal Goldblatt '20
Like us on Facebook!
Sign Up Today, Whitman Adventurers!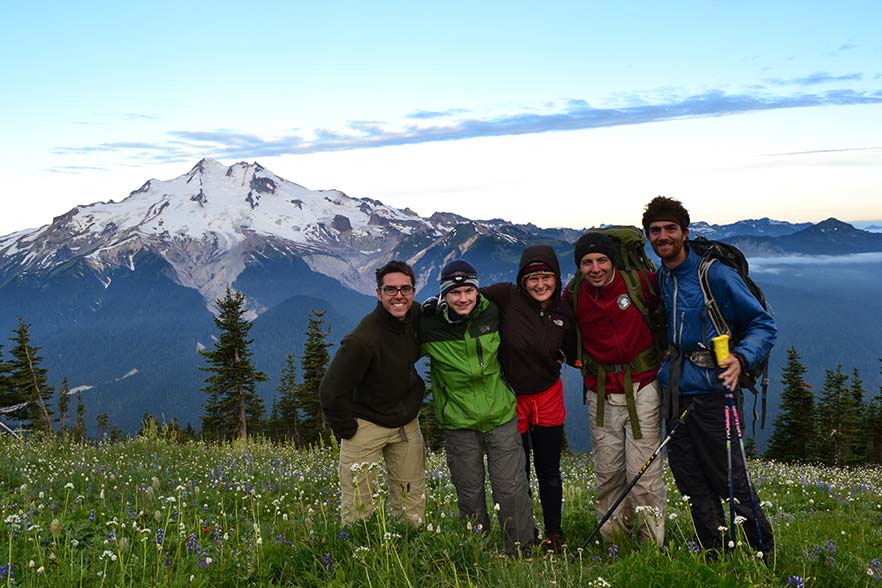 Looking for an outdoor experience or interested in a first-aid course? Check out the OP's online portal, Compass.