Are you a climbing enthusiast? Do you live for ski season? Want to dip your toe in watersports? Learn more about Whitman's outdoor-related clubs and teams.
Climbing Club
The Climbing Club brings together students with varying levels of experience that are excited to get outside and climb. We strive to increase the accessibility of climbing for students of all backgrounds, ages, and levels of experience. We are also working to reduce our carbon footprint through carpooling.
We recognize that rock climbing is a highly technical sport that can be hard to break into. We have a listserv for our members to share gear, rides, and knowledge. Whether someone has some spots in their car for a weekend trip, some shoes they want to sell, or a link to cool climbing content, Climbing Club is the place to share it!
We sponsor two trips a year: a four-day trip to Smith Rock, Oregon, in the fall and a week-long spring break trip to Red Rock Canyon, Nevada. We pay for the campsites and reimburse a portion of gas for people who use the listserv to carpool. These trips serve to bring climbers together across grades while minimizing the cost to all.
We also typically organize a screening of Reel Rock, a traveling climbing film festival that showcases some of the world's best climbers every year as they tackle personal hardship, community integration, and some of the hardest routes around the world.
*It is important to note that the Climbing Club is NOT an officially guided climbing group. The club provides students with different levels of climbing knowledge space to put their heads together and teach each other.
Check out the @whitmanclimbingclub on Instagram.
Climbing Team
The climbing team is one of the recognized club sports teams at Whitman College. It receives funding from the clubs sports budget. It is student run and organized with staff oversight. The Whitman college climbing team participates in the NC3 (Northwest Collegiate Climbing Circuit). There are generally eight NC3 sanctioned climbing competitions in the spring semester and team members compete on both an individual level and towards a team score. The NC3 is a collegiate bouldering competition circuit. While many members of the climbing team have competitions in mind other people active in the team use it as a community for their own personal training. Some team members travel and compete in other circuits individually.
Whitman College traditionally hosts the final NC3 sanctioned event of the season on the last Saturday of April, during an event called the Sweet Onion Crank. Check out some short videos from past Cranks here.
Backcountry Club
The backcountry club strives to provide resources that enable students to get out skiing and snowboarding in the backcountry. We offer the AIARE certified Avalanche Level 1 course every year at a reduced price to ensure that students who are part of the club are learning how to make safe decisions regarding where to ski and ride in the backcountry. There is a backcountry listserv to help connect club members to coordinate trip planning, and carpooling. Money spent on gas for trips can be reimbursed if posted to the listserv and students are actively carpooling! Pick your own backcountry adventure and we help facilitate the fun...
Email backcountryclub@whitman.edu to connect with the current leaders of the club.
Whitewater Club
The primary purpose of Whitman College Whitewater Club is to provide opportunities for the Whitman community to engage in whitewater kayaking, canoeing, and rafting, and to provide the skills and training necessary to safely participate in these activities. The club organizes beginner- oriented trips, as well as intermediate and advanced trips year-round that go beyond what students are exposed to through OP trips. Through these trips, we strive to expose the Whitman community to the greater whitewater community of the Pacific Northwest, and to issues of conservation, ecology, and river accessibility. All students of Whitman College interested in the Whitewater Club are invited to become members by attending at least one meeting and joining our listserv. By joining the listserv you will receive emails about trips, events, meetings, special announcements, and will be able to coordinate planning for trips. Members are encouraged to come to open kayak and kayak polo games at the BFFC pool.
Email Semolina Schillberg for more information.
Sign Up Today, Whitman Adventurers!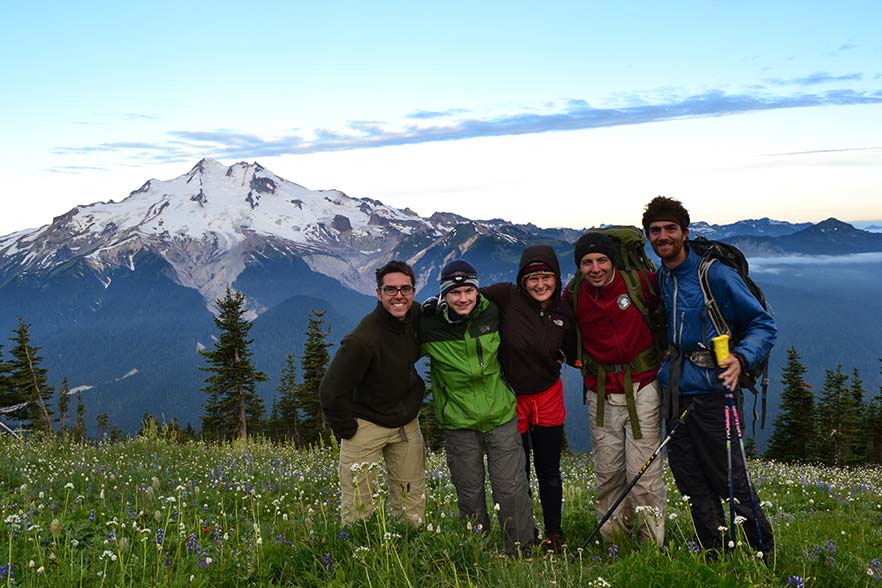 Looking for an outdoor experience or interested in a first-aid course? Check out the OP's online portal, Compass.