Invest in Your Future
Financial Aid & Affordability
Your college education will be one of the most important investments of time and money you will ever make—and we are committed to making a Whitman education as affordable for you as possible. That's why Whitman offers a comprehensive financial aid program that includes scholarships, grants, employment and loans.
Make College More Affordable
Financial Aid Made Easier
At Whitman College, making college more affordable is our top priority. We provide generous need-based aid that can cover the entire cost of tuition and even more! Additionally, we award merit- and talent-based scholarships to students who have excelled in either academics or outside activities. We understand that there's a lot to think about when applying for financial aid, so we make the process easy.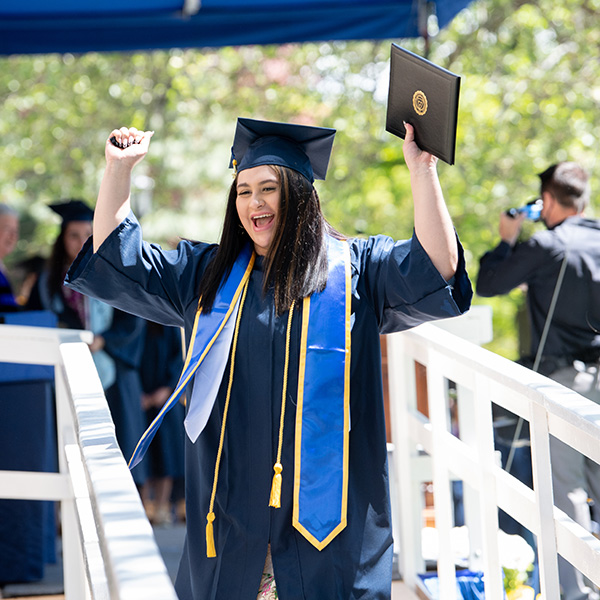 FINANCIAL AID? GUARANTEED!
Whitman College's Early Financial Aid Guarantee
We know cost plays a big factor in choosing a college. That's why we take the guesswork out. If you're a high school senior, you can receive an Early Financial Aid Guarantee. See how much money in scholarships and financial aid you'll be offered. We're happy to give you and your family extra time to decide if Whitman works for you.
Also, our Early Financial Aid Guarantee was featured in The New York Times!
Learn More
A World-Class Education Awaits You
91%
Students Who Receive Need and/or Merit-Based Financial Aid
$42M+
Total Aid Offered Annually
62%
Whitman Students Who Graduate with Zero Debt
Admission & Aid Deadlines
Apply as soon as possible so we can begin creating the best financial aid package for you.
Jan. 10
Early Decision II
Maximize Your Return on Investment with Whitman
Whitman has received top rankings from the Princeton Review for most accessible professors, best classroom experience and best quality of life, and has consistently made the "Colleges that Pay You Back" list for value. Discover 8 more extraordinary rankings where Whitman excels in the country!
Our Rankings