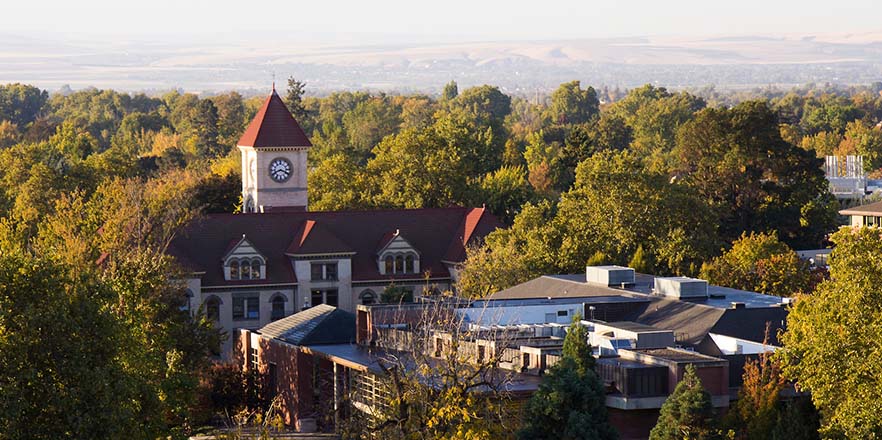 In 2016, Whitman College launched a strategic planning process to develop bold aspirations for Whitman's future, while building on the college's historic strengths. Now the college is in the process of updating the strategic priorities with the goal of building from the work that has been done already while seeking the best ways to meet our mission in this rapidly changing time. We look to inspire wonderful students to come to Whitman, to provide them excellent opportunities to learn, grow and thrive in an inclusive and welcoming environment, and to help them prepare for a strong launch after graduation and a life of purpose and impact.
History
A Strategic Planning Committee comprised of faculty, staff, students and governing board members was formed to lead the planning efforts during the 2016-17 academic year. As priorities emerged, they were discussed with on-campus constituent groups, alumni, parents and other friends were engaged online, and a series of Strategic Planning Roundtable Discussions were held across the country.
In 2017, the Board of Trustees approved the following five strategic priorities:
Increasing access and affordability
Enhancing diversity, equity and inclusion
Innovating the curriculum
Connecting to life after Whitman
Celebrating our location
Moving forward
Over the course of this year, the college will assess what has been accomplished in these areas, and where there are opportunities to raise our sights or take new approaches. Consideration will be given to what is missing that may be crucial in this new time and into the future. The goal is to launch revised strategic goals by the end of Spring 2023.