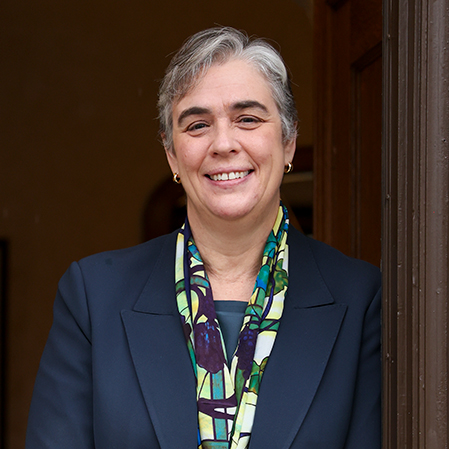 Welcome to Whitman College
Dr. Sarah Bolton was unanimously selected by the Whitman College Board of Trustees to be the college's 15th President. Bolton is a physicist, professor and administrator with more than 25 years of experience in higher education and a long-standing commitment to the liberal arts. She succeeded President Kathleen M. Murray upon her retirement at the end of the 2021–2022 academic year.
Bolton will be Whitman's first president in many decades to come from an academic career in science. She was encouraged to pursue physics from an early age thanks to a middle school teacher and later mentors who encouraged her to believe in her capacity to engage and explore in a field of study where there were very few, if any, other women at the time. This practice of making space to actively include and listen to voices from all backgrounds remains a guiding principle in her life and career.
Meet Sarah Bolton
President's Open Office Hours for Students
Fall Semester 2022
Thursday, September 15, 4-5 p.m. – Memorial Building 304
Monday, September 26, 12-1 p.m. – Memorial Building 304
Thursday, October 13, 4-5 p.m. – Memorial Building 304
Tuesday, November 1, 4-5 p.m. – Memorial Building 304
Wednesday, November 9, 4-5 p.m. – Memorial Building 304
Come Talk with Sarah Bolton!
President Bolton has open office hours during the semester for students to drop by and share their thoughts about what's happening on campus or just to chat.
If you cannot find a time during open office hours that works with your schedule, contact Joanie Lucarelli in the President's Office for assistance. Email: lucarej@whitman.edu, office: 509-527-5132.