Biography
Section Navigation
Memorial Building 304
345 Boyer Avenue
Walla Walla, WA 99362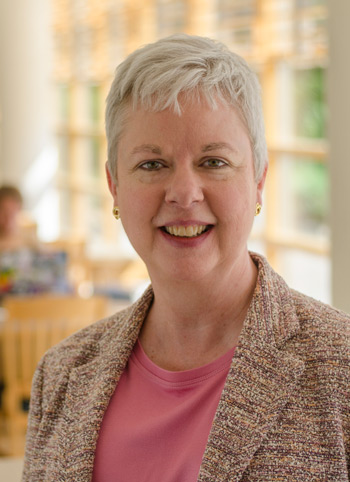 On July 1, 2015, Kathleen Murray became the 14th president of Whitman College. Previously she was provost and dean of the faculty at Macalester College, where she led the academic program of one of America's finest liberal arts colleges, planned a new $70 million fine arts center and played a key role in the development of Macalester's strategic plan. Prior to Macalester, she was provost at Birmingham-Southern College in Alabama for three years.
President Murray received her Bachelor of Music degree from Illinois Wesleyan University in 1979, then obtained her Master of Music in piano performance from Bowling Green State University in 1982 and her Doctor of Music in piano performance and pedagogy from Northwestern University in 1989. Over the course of nineteen years, she was a member of the piano faculty, dean of the Conservatory of Music and dean of the faculty at Lawrence University in Wisconsin. A frequent performer, she is also a clinician and adjudicator both nationally and internationally, as well as the author of numerous articles on music and music education. She is recorded on the CRI label.
Dr. Murray is a passionate advocate of the liberal arts and the residential learning experience. She firmly believes that her undergraduate years in such a setting developed her potential as a scholar and artist, laying the foundation for her rewarding career and life.
As president of Whitman College, Kathy looks forward to close connections with the entire community. She loves to travel when she has the opportunity and recalls a hike up Mount Kilimanjaro as being one of her high points, literally and figuratively.