Anywhere you want to go
Meeting the Challenges of Today's World
At Whitman College, you'll think critically about the complex issues facing our world. You'll develop impressive depth in your chosen major, but you'll also expand the ways you think and understand the world, preparing you to solve whatever challenges lie ahead. Whether you're ready to find a job you love, go to graduate school, or launch your own business, your Whitman experience will help you forge your own path.
What Are Our Alumni Doing?
From leading tech startups to founding nonprofits, our alumni make a difference across industries and passions. Get inspired by their stories and see how you can make your own impact on the world!
Where Can a Whitman Education Lead You?
20%
enroll in graduate school
6%
receive a prestigious fellowship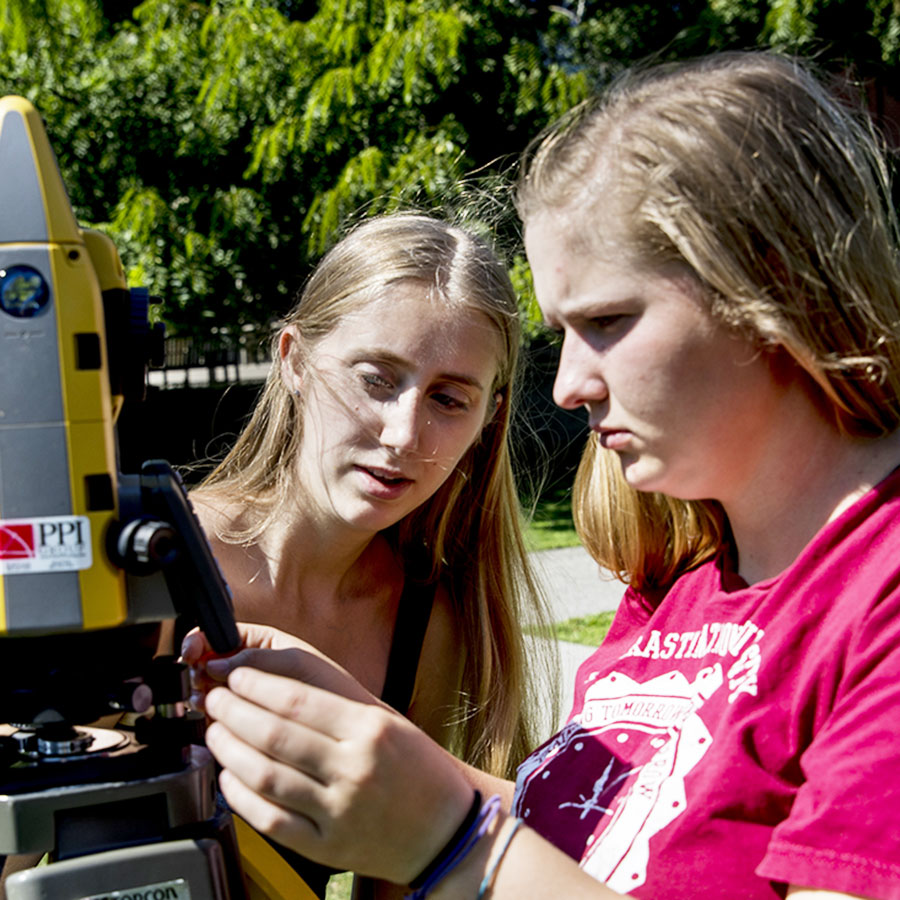 What's Ahead?
We Can't Say for Sure, but You'll Be Ready!
With a Whitman education, you will be ready to take on the world and all of the opportunities that come with it. You will graduate with strong public speaking, the ability to think critically and an analytical mindset that can be transferred to any field you may choose in the future. No matter where your path takes you, a Whitman education provides the tools necessary for success.
Go Anywhere with a Degree from Whitman
Whitman graduates are truly making their mark in the world. From researching at Tesla, to caring for patients at Seattle Children's Hospital, and developing the future of social media at Snapchat, the opportunities are vast and varied. Wherever you want to go, a Whitman degree can get you there.
What's Your Dream Internship? We'll Pay for It!
Unlocking possibilities and connecting your skills and passions to what comes next is our commitment to you—made possible through the Whitman Internship Grant. Our Career and Community Engagement Center is here to help you not just with internships, but so much more! Let us be your source of motivation and resource for success.
Hernandez Immigration Law Firm
Walla Walla Basin Watershed Council
Joint Institute for the Study of the Atmosphere and Ocean
Inspiring and Influential Alumni
Our alumni are a testament to the power of hard work, dedication, and ambition. Inspiring and influential in their respective fields, we take great pride in celebrating the accomplishments of our Whitman graduates. From entrepreneurs to academics to public servants, each alumnus is an example of excellence and success.
Astronaut, "Teacher in Space" Program
Founder, Fighting Global Hunger
Tech Entrepreneur, Chair of PicMonkey
Fellowships & Grants
Our students are awarded some of the most sought-after fellowships, scholarships and grants each year to pursue meaningful work around the world. At Whitman, we provide guidance to identify and secure the ideal opportunity to match their passions, as well as support throughout the entire application process.
Confronting Entropy: Elder Care in an Aging World
Hometown: San Francisco
Major: biology and film and media studies
Interests: documentary film, rugby, nursing homes
Best Travel Experience: visiting distant relatives in La Marche, Italy.
What People Don't Know About Me: I always listen to music with my headphones on full volume.
Words to live by: If it's exciting and scary, you should probably do it.
English Teaching Assistantship, Malaysia
Hometown: Chicago, Illinois
Major: Geology
Interests: Summer, podcasts, running, taking showers, going on adventures
Best travel experience: Going to Los Angeles and the ocean with my cross country team.
What people don't know about me: Before I saw it for myself in college, I thought the Milky Way was a myth.
Words to live by: "Climb the mountain not to plant your flag but to embrace the challenge, enjoy the air, and behold the view. Climb it so you can see the world, not so the world can
see you." (David McCullough Jr.)
Congressional Hispanic Caucus Institute
Hometown: Everett, Washington
Major: B.A, Foreign Languages and Literatures: Spanish (with honors)
Interests: Pre K-12 Education Policy. I have a passion for, and a commitment to, serving our youth. I am passionate about contributing my time and effort toward diminishing inter-generational poverty, mentoring young people and engaging my community to become civically engaged.
Best travel experience: Toledo, España
What people don't know about me: Spanish is my third language. My primary language is Mixteco. I learned English in grade school. I began taking Spanish classes in high school because I wanted to fit in as a Mexican, as a Latina.
Words to live by: Be kind. Work hard. Practice self-care. Serve with humility. Go through all experiences with an open heart and an open mind. And, always remember: "¡Si se puede!"
Graduate study in the arts, humanities and social sciences
Hometown: Hughson, California
Major: Philosophy
Interests/pleasures: Poetry, vegan baking, bubble tea, sitcoms, dogs, mysteries
Best travel experience: Hiking from Fira to Oia along the coast of Santorini, followed by dairy-free gelato, a delicious dinner set to the sound of live music, and a gorgeous sunset over the ocean.
What people don't know about me: I used to sell t-shirts and earplugs at monster truck rallies.
Words to live by: "You can never be overdressed or overeducated." --Oscar Wilde