Spain Bound! Alex Feller '22 Awarded Fulbright Scholarship
By Casey Brown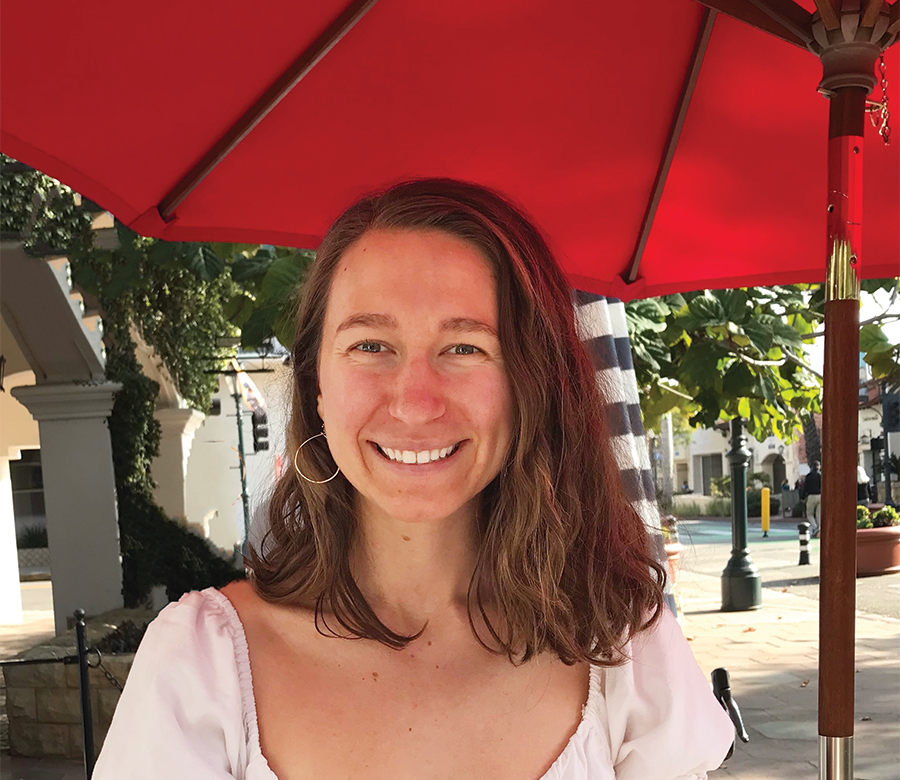 A recent Whitman College graduate will soon travel to Spain—earning a grant from the Fulbright U.S. Student Program.
Alex Feller '22 will serve as an English Teaching Assistant for the 2023–2024 year. She competed with more than 700 individuals who applied specifically for the program in Spain.
"I am absolutely thrilled to be participating as a Fulbright grantee for the 2023–2024 school year," says Feller, who majored in Psychology at Whitman, graduating with honors. While a student at Whitman, Feller also worked as a Youth Advocacy Group Leader for the Mariposa Program of the Walla Walla YWCA.

"Some of the most remarkable moments of my life have come through being immersed in another culture and I am so grateful for this opportunity to live and teach abroad in Spain."
Feller, who currently resides in Santa Barbara, California, was supported by Whitman's Fellowships and Grants team—part of the Career and Community Engagement Center. "Thank you to everyone who supported and guided me through the application process," says Feller.
Additionally, Ilse Spiropoulos '23 is an alternate for an English Teaching Assistantship in Greece. Whittie Chloe Daikh '21 was a semifinalist for an English Teaching Assistantship in the Palestinian Territories.
In the last 15 years, Whitman has had 55 Fulbright U.S. Student Program Awards go to students and graduates.

The Fulbright Program is the flagship international educational exchange program sponsored by the U.S. government and is designed to increase mutual understanding between the people of the United States and the people of other countries. The Program operates in over 160 countries worldwide.
Published on Jul 13, 2023