Leadership Education Advancement Fund (LEAF)
The financial burden of Outdoor Program Sports Studies, Recreation and Athletics (SSRA) leadership and certification course fees can serve as a barrier to entry for Whitman students. Students interested in leading trips and/or working for the OP may not be able to afford the required leadership and certification courses. Two anonymous donors have created the Leadership Education Advancement Fund (LEAF) to provide need-based awards to reduce course fees for SSRA OP leadership classes.
These courses qualify for LEAF funding:
SSRA 240 – Wilderness First Aid
SSRA 242 – Wilderness First Responder
SSRA 244 – Swift Water Rescue
SSRA 248 – Climbing Wall Instructor
SSRA 300 – Outdoor Sport Climb Instructor
SSRA 331 – Canoe Guide Leadership
SSRA 332 – River Guide Leadership
SSRA 334 – Sea Kayak Guide Leadership
SSRA 350 – Advanced Kayaking
SSRA 380 – Outdoor Leadership
SSRA 387 – Advanced Climbing: Single Pitch Instructor Course
Other SSRA and OP Activity Courses are not eligible for the LEAF aid.
Students seeking a subsidy of their course fee will apply with the financial aid office by filling out the LEAF financial aid application. This application will include a waiver permitting the financial aid office to share financial need information with the OP Director. The need-based awards will be targeted to students demonstrating high financial need and a strong desire to participate in leadership within the OP. Preference will be given to underclassmen.
How does LEAF work and what does it cover?
Students with demonstrated need requesting funding are eligible for up to full funding for 1 WFR course and 1 leadership course during their time at Whitman based upon a formula for granting higher percentages based on a combination of student need, academic year, and unmet gaps in funding but financial assistance between 25-75% is not uncommon.
What if I want to take another SSRA leadership course?
Students that have already taken a WFR course and/or a leadership course can make a proposal for why they should receive funding for another course. Proposals for additional leadership courses will consider how students have given back to the college and the OP after completing their WFR and/or first leadership course. Furthermore, the LEAF administrator will look at plans for how students hope to contribute to the OP, SSRA and/or outdoor clubs and campus as a leader during their remaining time at Whitman. Priority and higher levels of funding will be allocated towards underclassmen.
(Up to full percentage for first years, up to 75% for second years, up to 50% for Juniors, and up to 25% for seniors)
Where do I submit the LEAF application?
Turn in your completed LEAF application in to the Financial Aid office (MEM 123), attention: Marilyn Ponti.
When is the deadline?
Applications will be processed on a rolling basis until the end of the registration period each semester.
Refund Policy
If a student receiving a LEAF scholarship drops the class they have received a scholarship for, the refund will be based upon the official drop date of the class and the college policy in the college catalog. The refund will be divided proportionally between what the student paid and the LEAF scholarship and unused LEAF money will go back into the LEAF account.
Sign Up Today, Whitman Adventurers!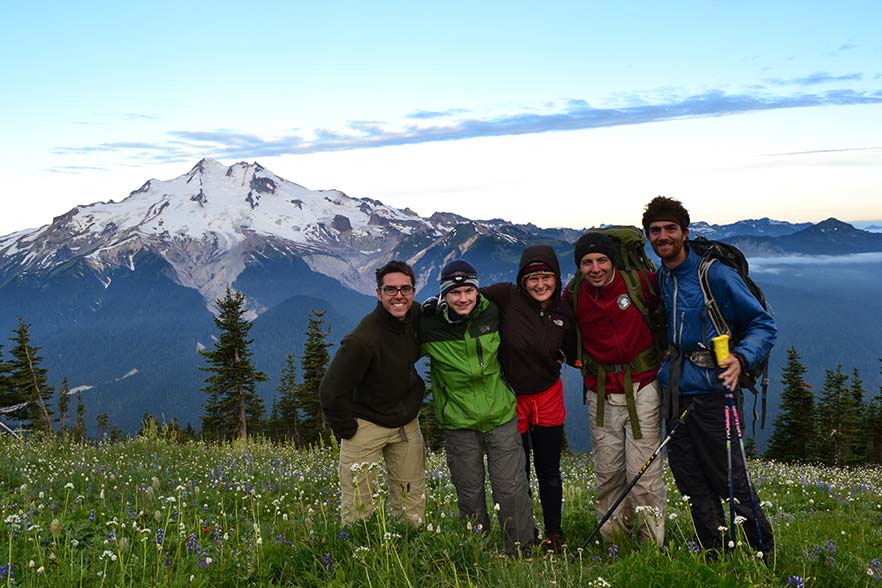 Looking for an outdoor experience or interested in a first-aid course? Check out the OP's online portal, Compass.