Alumni 101: Post-Whitman Life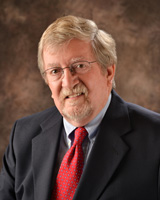 Dear graduates of 2021,
As the President of the Whitman Alumni Association Board, I want to congratulate you on becoming the college's newest alumni and the newest members of our association. It's a large and unique community of over 18,000 living alumni spread all over the world. You've already lived through an historically strange year and emerged with your values and versatility intact. Now you join a group that recognizes your hard work and holds you responsible for acting in ways your fellow alums, mentors and society at large expects of you....

Read the full letter from Alumni Board President Dennis McNair '67
Young Whitties In the Cities
Seattle
1,116
Portland
411
Bay Area
401
Los Angeles
148
Walla Walla
119
Other areas of the country
944
New to these areas?
See what advice alumni have for young graduates new to the city. A Whittie's Guide to the City: