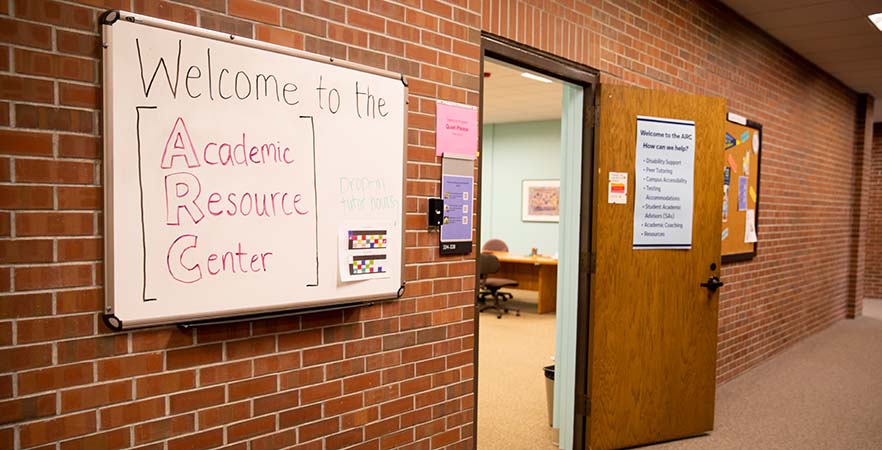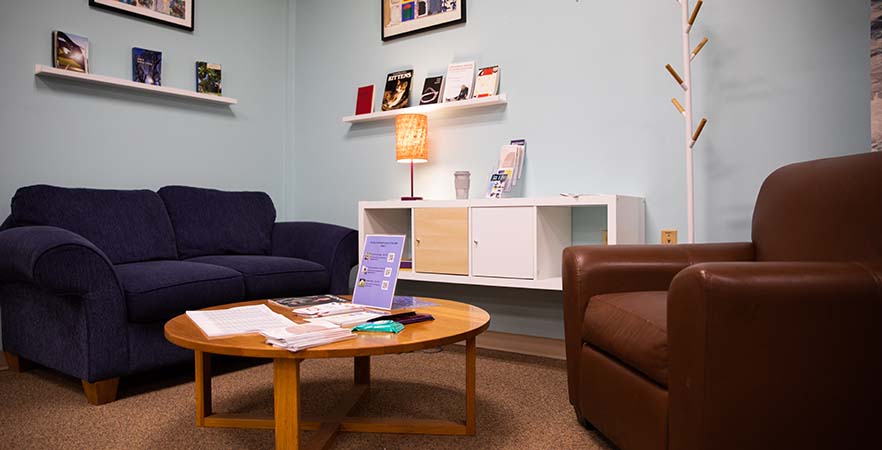 Hello Everyone!
The Academic Resource Center (ARC) is an inclusive space that provides academic advice and support for all students.
We value education rooted in teaching and learning that is collaborative, welcoming, and inclusive. In the ARC, we are guided by a philosophy that appreciates every individual's unique strengths, as well as their capacity and desire to learn. Our mission is to provide a supportive environment in which students can fully access all aspects of their education, develop self-advocacy, and cultivate a foundation for lifelong learning and professional success.
Building A Collaborative and Supportive Campus
The ARC welcomes all students, supporting them in achieving their academic best. By partnering with faculty and the campus community, the ARC seeks to help students personalize their learning environment and processes.
As a result of ARC services, students:
Gain confidence in their ability to pursue their academic goals.
Maintain progress toward degree completion.
Develop an understanding of the relationship between their accommodations and their learning.
Develop the capacity to communicate their needs and advocate for effective support.
Where is the ARC located?
Come visit our main tutoring and testing space in Olin 334! Our staff offices are also located on the 3rd floor of Olin. Swipe entrances (that also have power-operated doors) are available on the East and West sides of the building, but not at the central entrance, where there is a swipe but no power-door. An elevator and stairs can be used to access the third floor. You can also call us at 509-527-5213 or email arc@whitman.edu for assistance.
Contact Us:
Olin 334

345 Boyer Avenue

Walla Walla, WA 99362

Summer Hours: 7 a.m.–4 p.m. Academic Year Hours: 8 a.m.–5 p.m.

Phone: 509-527-5213 Fax: 509-526-4701