Baccalaureate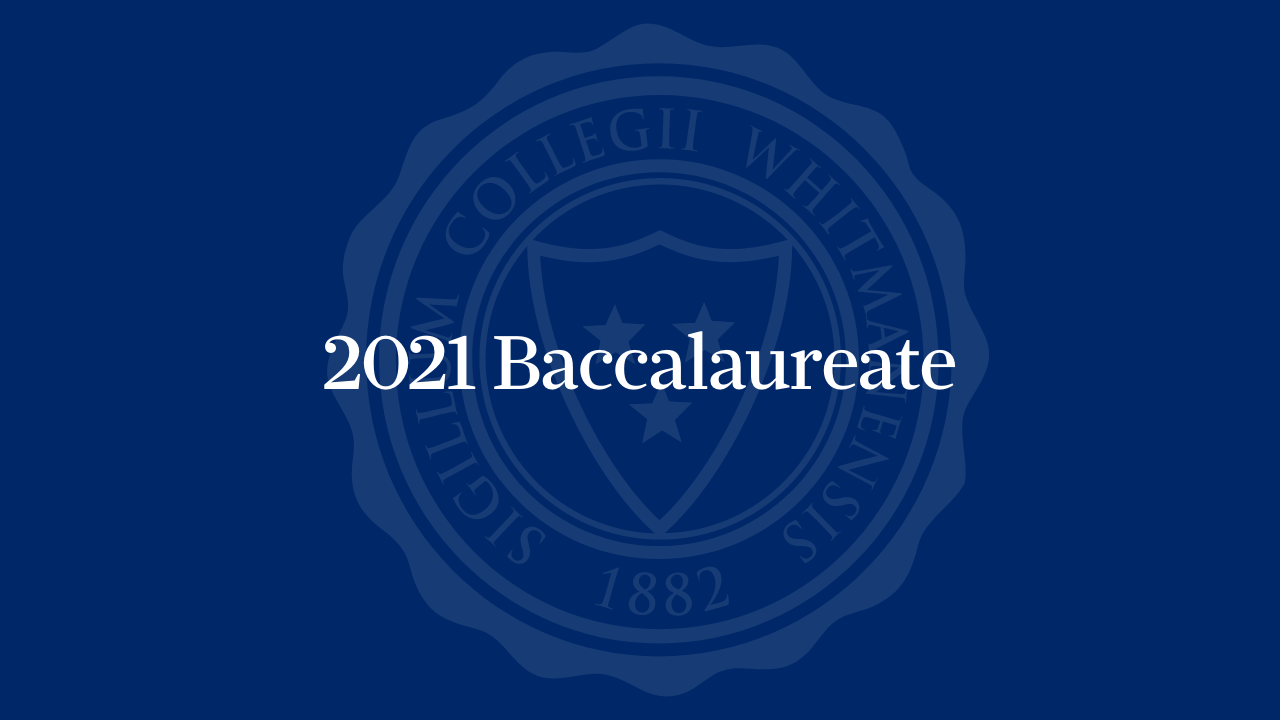 Baccalaureate Speakers
Adam Kirtley
Adam Kirtley is the interfaith chaplain at Whitman College and recently concluded his tenure as president of his professional organization, the Association for Chaplaincy and Spiritual Life in Higher Education. He received his bachelor's degree in religion from Wabash College, a Master of Divinity from Emory University and is an ordained minister in the Christian Church (Disciples of Christ) tradition. As chaplain, Kirtley serves people of all faith traditions, as well as those who are exploring spirituality but who do not identify with any particular religious tradition. He is committed to not only supporting religious expression, but fostering interaction and dialogue between different religious traditions. Kirtley also sings and plays lead guitar for Rogue Lobster, a Walla Walla-based bluegrass/Americana band.
Akira Takemoto
Professor Akira Takemoto came to Whitman College in the fall of 1983 to teach courses in Japanese language, literature and aesthetics. He received the Thomas D. Howells Award for Distinguished Teaching in Humanities and Arts in 1994, the George Ball Award for Excellence in Advising in 2003, and the Faculty Service Award by the Alumni Association in 2018. Although he will retire from full-time teaching at the end of this academic year, he will serve as the newly appointed curator of the Chikurakken Tea Room. He designed and established this space in October 2010, and he will offer courses in tea ceremony, calligraphy, and aesthetics. Takemoto was ordained as a Jōdo Shinshū minister at the Nishi Honganji in Kyoto in 1979, and he was certified to teach the art of tea in 1982 by the 13th generation Grand Master of the Yabunouchi Tradition of Tea.
Amara Killen
Amara Killen is a graduating senior at Whitman College, receiving a Bachelor of Arts degree in race and ethnic studies. She is originally from the San Fransisco Bay Area and throughout her time as a student both in California and Washington has been involved in immigration reform, domestic violence and sexual assault advocacy, education and human rights activism. In Walla Walla Killen works as an elementary school leader for the YWCA's Mariposa Program and is an active member of the Socially Engaged Art branch of the Walla Walla Immigrant Rights Coalition. She loves to dance and travel, and after Whitman she is excited to pursue a career in social work or public health and build community through a shared passion for social justice and creative exploration.