Welcome to Whitman College Off-Campus Studies (OCS)! We believe that an understanding of a culture or region other than one's own is an important part of a liberal arts education and a key to developing future leaders in an increasingly interdependent global society.
About OCS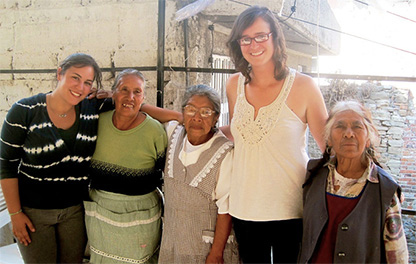 OCS Bloggers
OCS Blogs are fantastic reads! Follow along as our Whitman Off-Campus Studies participants write about their new experiences. The Fall 2015 OCS Whitties are about to begin their writing missions as they arrive at their overseas destinations.
Link
New Student OCS Info Mtg
Are you a new student at Whitman? Start off on the right foot and attend the upcoming Off-Campus Studies Info Meeting for First Year students on Sep 3 at 4pm in Maxey. Find out about a step-by-step planning process and so much more.
Link
Office Information
Memorial Building 205 @Html.Raw(ele)>
345 Boyer Ave. @Html.Raw(ele)>


Walla Walla, WA 99362
(509) 527-4992 @Html.Raw(ele)>