In 2019, Whitman received a Beckman Scholars Program award sponsored by the Arnold and Mabel Beckman Foundation. The program provides an in-depth, sustained undergraduate research experience for exceptionally talented, full-time undergraduate students at accredited U.S. four-year colleges and universities. This prestigious program supports research for four students (1 or 2 each year) and their pre-approved Beckman faculty mentor over two consecutive summers and one academic year. Students may also be invited to attend the Annual Beckman Symposium. Beckman Scholars receive generous stipends for two summers and two semesters of research and leadership activities.
What is the Beckman Scholars program?
To become a Beckman Scholar is both an honor and a commitment. The selective program supports students and their Beckman faculty mentor over two consecutive summers and one academic year. Beckman Scholars receive stipends of $6,800 each summer (400 hrs) and $4,600 for 10 hours/week during the school year. Beckman Scholars also receive up to $2,800 for supplies and research to support current research activities. Students may also be invited to attend the Annual Beckman Symposium. Beckman Scholars take a leadership role in developing professional development opportunities for the summer student research community at Whitman, including:
Research Seminar Program: Beckman Scholar(s) will help organize and coordinate a seminar series, which will include presentations by external research scientists as well as the Beckman Scholars themselves. This will help them develop their professional communication and scientific networking skills.
Summer Science Cafes: Each summer, Beckman Scholar(s) will help organize weekly informal presentations (journal clubs, resume writing, interview skills, etc) by fellow students, staff, and faculty. These gatherings will build community, develop professional and interpersonal skills, and foster peer mentoring/learning among the cohort of summer research students.
Meet the Beckman Scholars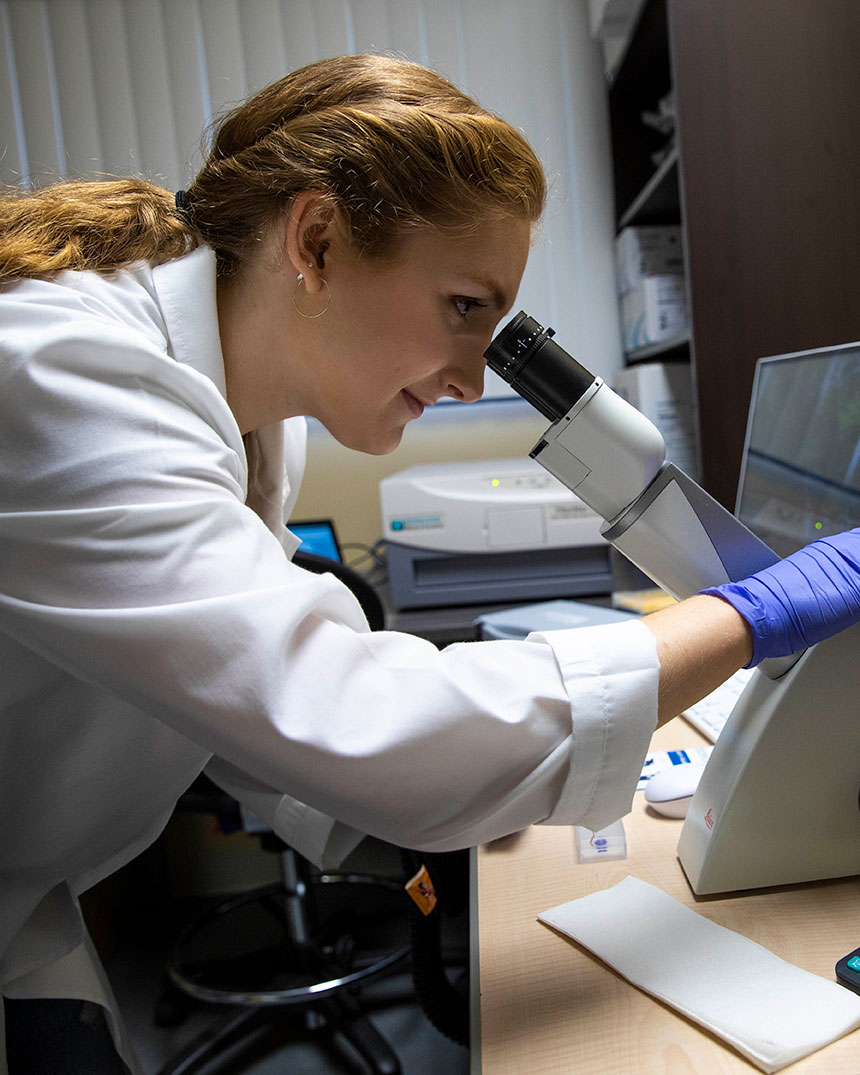 Alexandra Moore '20
Alexandra Moore '20 Alexandra is a senior Biology and German Studies major from San Jose, California, who is conducting research under the mentorship of Assistant Professor Michael Coronado. The lab's general research topic is cardiac physiology, but her specific projects focus on the effects of pathological and physiological mitochondrial fission in cardiac cells on mitochondria function, morphology, protein expression, and post-translational modifications.
Research abstract: Cardiovascular disease manifests differently in men and women. Men are at an increased risk of death due to heart failure before the age of 60, and women are more likely to develop vascular diseases such as hypertension and stroke. Several studies indicate that mitochondrial fission (a process where mitochondria split into a smaller, more spherical shape) may be different between males and females. Undergoing mitochondrial fission is beneficial to exercise, but is also found in many pathological diseases, including myocardial infarction. Thus, sex differences in mitochondrial fission may have implications for cardiac function during periods of energetic stress (e.g., exercise vs. ischemic injury). The purpose of our study is to investigate the differences between physiological and pathological mitochondrial fission and determine whether sex differences in mitochondrial fission play a critical role in sex-dependent disease pathogenesis. We predict that exercise-induced mitochondrial fission will be associated with enhanced mitochondrial function, while ischemia-induced mitochondrial fission will be associated with reduced mitochondrial function. Males will exhibit a more robust mitochondrial fission response than females. Therefore, we expect that mitochondrial fission will play a critical role in male susceptibility to cardiac damage during myocardial infarction (MI). Blocking mitochondrial fission in males during MI will reduce disease severity, while having no effect in females.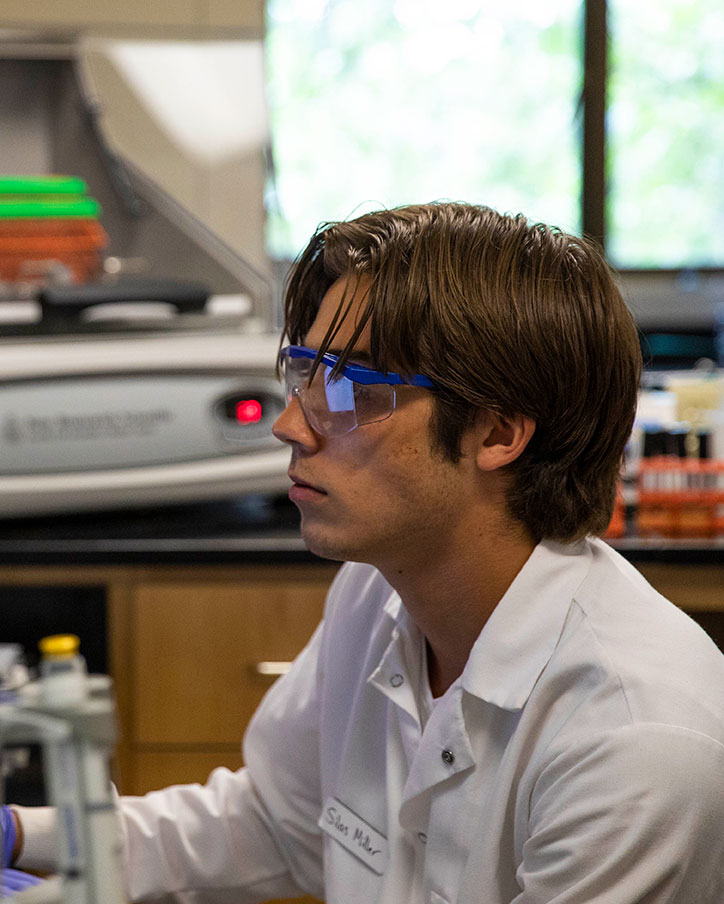 Silas Miller '21
Silas Miller '21 is a junior majoring in BBMB, researching the plant hormone auxin and developing new ways to study it with Assistant Professor Brit Moss. After Whitman, he hopes to continue to graduate school so he can one day teach at a college or university.
Research Abstract: The hormone auxin is involved in almost every aspect of plant form and function; however, auxin signaling has been difficult to directly study in plants as the tools to detect and measure it are not ideal. Over the course of my mentorship through the Beckman foundation, I will be working to continue progress on building and testing a new biosensor that emits a fluorescent signal when auxin is present in a cell. Compared to existing technologies, this novel biosensor will enable more accurate quantification and tracking of auxin in live plants. Advancing our understanding of the diverse ways auxin shapes plant growth and environmental responses may provide needed tools for agricultural scientists charged with helping to feed a growing population in the face of global climate change.