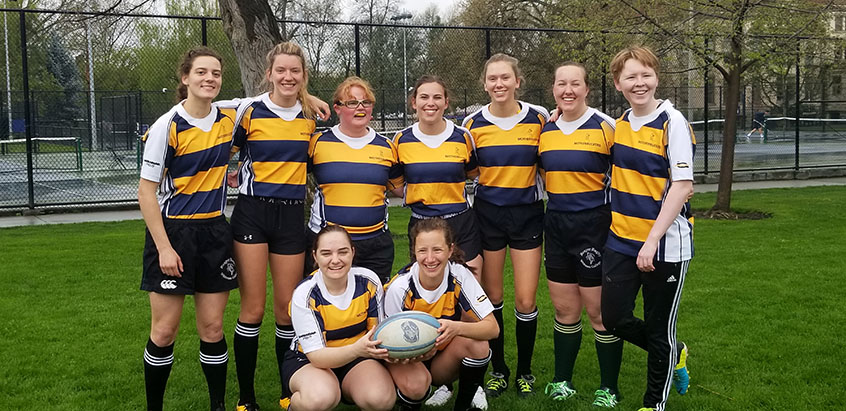 Welcome to Club Sports at Whitman! Our very active club sports teams at Whitman involve hundreds of Whitties. Visit WhitLife, our student online clubs portal, for information and links to resources for both current members of Club Sports teams and for students interested in getting involved. Have a look around and feel free to contact any members of the Club Sports administration or team captains if you have questions!
Club Sports Mission Statement
We believe that students benefit from an opportunity to partake in intercollegiate athletics at the club level and we recognize that athletics can be an integral part of the overall experience of Whitman College. We strive to provide a positive environment that allows students to compete at the club level collegiately while maintaining a commitment to academic excellence. Club Sports are student initiated and primarily student run to enhance the learning and leadership experience for participants.
Club Sports Administration
The Club Sports administration provides support and supervision for the Whitman College Club Sports program. Please feel free to contact any of the folks below with questions, concerns, or feedback.
Kahili Helm - Club Sports Coordinator
helmk@whitman.edu
Sherwood Center
509-527-4958