The Startup King
From Whitman Magazine: From liberal arts to high tech, a conversation with Portland Incubator Experiment cofounder Rick Turoczy '93.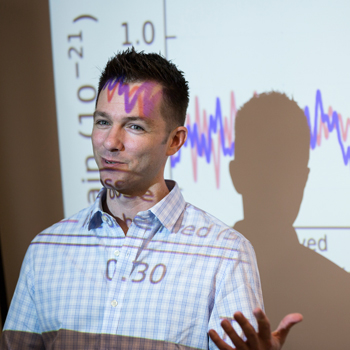 Finding gravitational waves
Scientists at LIGO have observed ripples in the fabric of spacetime called gravitational waves, confirming a major prediction of Albert Einstein's 1915 general theory of relativity. Assistant Professor of Physics Greg Ogin, who has worked on the LIGO project since 2006, explains.