WISE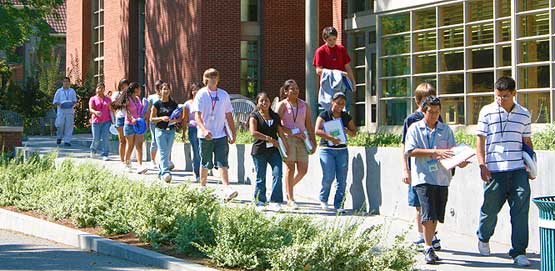 Notice: The WISE Program has been cancelled for the summer of 2020 due to COVID-19 concerns
July 19 – July 21, 2020
WISE is an all-expenses paid program that aims to introduce local middle school students to college life in order to generate excitement for pursuing a college education. Studies show that pre-college programs have a proportionally higher benefit for students who are low-income or whose families are not college educated, and these students are given priority in selection for the WISE program.

Students participating in WISE are on campus for three days and stay in a college dorm for two nights. They attend classes taught by Whitman professors and college prep workshops. There are also many opportunities to interact with current Whitman students who act as Resident Assistants and mentors, leading various activities such as art projects and college panels. There are recreational activities and social time as well. The program includes a workshop for parents, providing guidance for financial aid, academic choices at the high school level and addressing other concerns about preparing for college.

We are currently accepting applications for this year's program from students who will start 9th grade in Fall 2020. To apply, submit an application form, parent information/release form, a counselor or teacher recommendation form and a copy of a recent report card. Applications are due May 22, 2020 but late applications will be accepted if there are spaces available.
For more information or an application packet please contact:
Sonja Aikens
WISE Program Coordinator
509.527.5596