The long relationship between Whitman and The Andrew W. Mellon Foundation grew stronger this summer with a $345,000 grant to support the college's new Global Studies Initiative.
The award will allow the college to lay the academic groundwork for the initiative, broadening courses in the humanities, sciences and social sciences to advance a global learning experience for students.
"We are proud that the initiative and creativity of our faculty have been recognized by the Mellon Foundation, and we are grateful for the award," said Lori Bettison-Varga, provost and dean of the faculty. "I am excited about the faculty development opportunities that will be supported by the grant."
Over the next three years, the Mellon award will fund seminars for faculty development on global themes across disciplines, workshops to enhance curriculum, interdisciplinary courses on global issues, an annual campus-wide symposium on global studies and a part-time director to oversee all aspects of the GSI.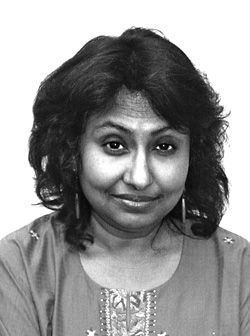 Shampa Biswas
"The long-term objective of this initiative is to create an intellectual environment at Whitman that fosters critical thinking on global issues," said Shampa Biswas, associate professor of politics and newly appointed director of global studies. "We hope that a liberal arts education from Whitman College will prepare our students to live ethically and responsibly in an increasingly interconnected world."
The genesis of the initiative dates back to November 2005, when a Global Studies Working Group comprising several faculty members invited Ahmed Samatar, dean of the Institute for Global Citizenship at Macalester College, to lead a global studies development workshop at Whitman. The group then turned its attention to international and global studies programs at other prominent liberal arts colleges. In the spring of 2006, the Whitman group drew up a draft document that soon became the Global Studies Initiative.
The college has received more than $1 million in gifts from Mellon for initiatives ranging from foreign language development to information technology enhancement. In 2001 the foundation awarded $300,000 to Whitman to advance the college's environmental studies program.
Recent Mellon grants have supported the school's new Fouts Center for Visual Arts, initiatives to integrate academic and residential life, and curricular assessment at the college.