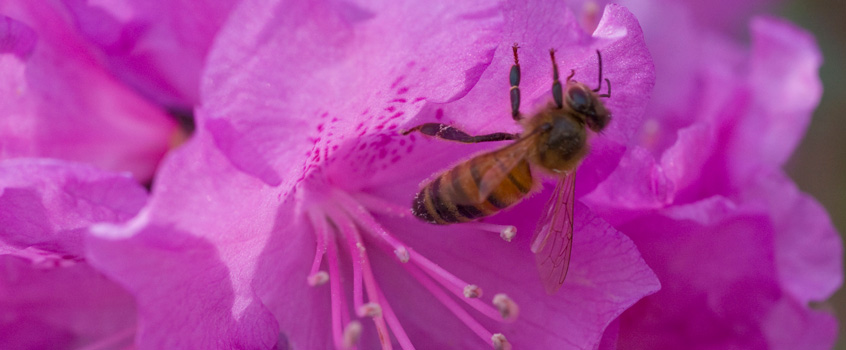 Sustainability at Whitman College is a collective, collaborative, and innovative commitment. Integral to all decision-making and at the forefront of every project, sustainability is central to how Whitman operates. We recognize our responsibility as an institution of higher education to combat issues of environmental degradation, inequity, and economic insecurity, and to prioritize the wellbeing of future generations.
As an institution of higher education, Whitman recognizes its environmental, economic and societal impact and works to integrate sustainability into all policies, programs, and practices. The college strives to model behaviors that contribute to a healthy environment, robust economy, and equitable society and commits to evolve as new avenues towards a more sustainable future arise. Our goal of continuously moving towards a more sustainable model can be seen in many aspects of the college, including our mission and planning, curricula, research, student life, operations and purchasing, and community partnerships.
To us sustainability means...
Improving quality of life and equity within the human situation, while supporting our environmental systems.
Respecting nature, universal human rights, and economic justice.
What is Sustainability?
Sustainability can be described as a balance of systems that provide for the continued function and equilibrium of the planet's natural systems and society. The United Nations World Commission on Environment and Development states that "sustainable development is development that meets the needs of the present without compromising the ability of future generations to meet their own needs."
Sustainability can be described using the 'Three Pillars' model, which includes the environment, society and economy. We can only ensure sustainability by addressing all three pillars.
When we approach sustainability we must recognize that it is a choice that encompasses a vast portion of our lives. The choice of how much energy we use, the trips we take, what we eat and our financial decisions all have a nexus with sustainability.
Visit these resources to learn more about sustainability
Environmental Sustainability is necessary for ensuring that our environment can continue to sustain us. Sustainable interactions with our environment conserve natural resources, protect ecosystems and reduce environmental degradation.
Financial Sustainability is what maintains and grows an economy, and is essential for creating a stable society that supports all individuals. Financially sustainable practices involve mindful investing, spending and saving that will strengthen the financial position of future generations.
Social Sustainability is required to create healthy and resilient communities. Socially sustainable communities are equitable, diverse, connected and provide a high quality of life for everyone.


Solutions at Whitman
In 2016, Whitman College adopted the Climate Action Plan which establishes the college's goal to reduce and offset greenhouse gas emissions to achieve carbon-neutrality by 2050.
This comprehensive list outlines our current standing on climate action.
On September 24, 2019, President Kathleen Murray affirmed Whitman College's dedication to taking action on climate change by signing Second Nature's Carbon Commitment.
President Kathleen Murray signed the America Is All In and the We Are Still In statements, declaring support for the aims of the Paris Agreement and pledging that Whitman will be a part of the solution to climate change.
In late 2018, Whitman College outlined a plan for gradual divestment from fossil fuels and made a commitment to refrain from investing in any company tied to fossil fuel reserve holdings in the future.
Through the Office of Sustainability, any member of the Whitman community can apply for funding for projects that further sustainability aims on campus.
The Inclusion Task Force was created to give the college President and Cabinet clear and impactful action steps that will move the college forward on its journey to becoming a successfully diverse, equitable and inclusive learning and working environment. The Inclusion Task Force identified primary Campus Climate Themes for students, faculty and staff and developed three strategic goals to advance towards.
The annual symposium drives reflection and action on issues of structural oppression in order to involve students, faculty and staff in creating healthy, resilient and livable communities on campus and beyond.
Awards & Recognition
STARS Silver - Sustainability Tracking, Assessment & Rating System
LEED Gold and Platinum - Leadership in Energy and Environmental Design Gold and Platinum award for building design
9th Princeton Review top 50 Green Colleges
Green Power Partnership - Green power use Northwest Conference
$mart Business Partners - Walla Walla Chamber of Commerce award for sustainability efforts