Our Campus
Perhaps it's our location in the Pacific Northwest. Maybe it's the dynamic community of supportive peers, caring and mentoring professors, and friendly staff who live and work here. Whatever it is, to visit our beautiful, facility-rich campus is to find a place that is distinctively different from other college campuses across the nation.
Whitman students live and work on a residential campus that doubles as both an arboretum and an outdoor art museum. Located in a welcoming college town, it is a place that is home to an extraordinary diversity of talents, interests, activities and people. It's easy to venture outside your comfort zone, extend yourself intellectually, collaborate with others and share new ideas and insights. You will find the teachers, friendships, resources, inspiration, time, and space you need to discover yourself and your ability to make a difference in the world.
Whitman offers students a classic, liberal arts campus that blends beauty with contemporary facilities, modern technologies and historic buildings. Take a stroll along the beautifully landscaped paths of our campus and you'll find why students describe it as the perfect place to strike a balance between the academic, the professional, the social and the personal. Explore the facility cards below and our interactive map to learn more about what makes our campus and facilities special.
Facilities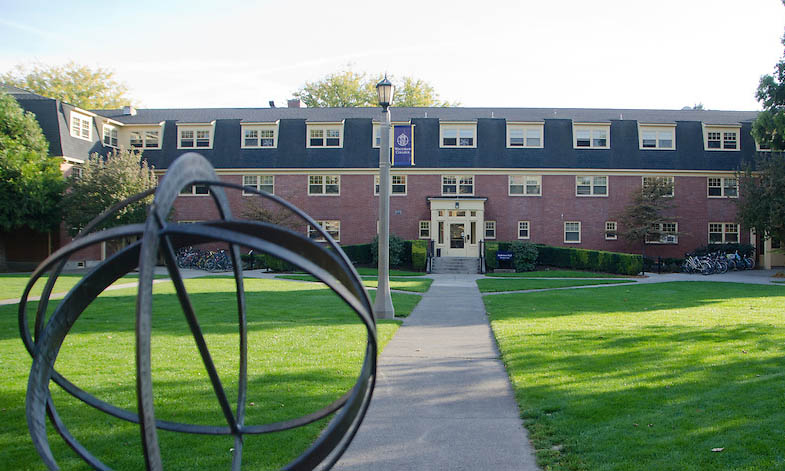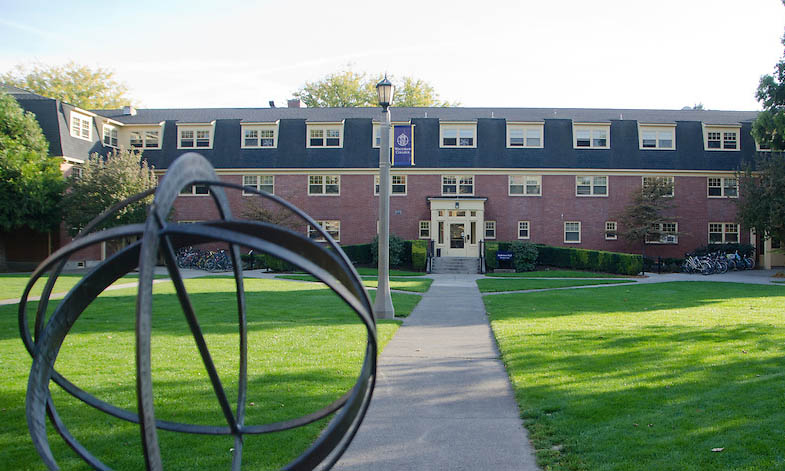 Anderson Hall
Anderson Hall is a traditional college residence hall. It houses about 138 students, most of whom are first-year students. Anderson features a large central lounge with floor-to-ceiling windows and a fireplace.
Physical address:
344 Linden Lane
Walla Walla, WA 99362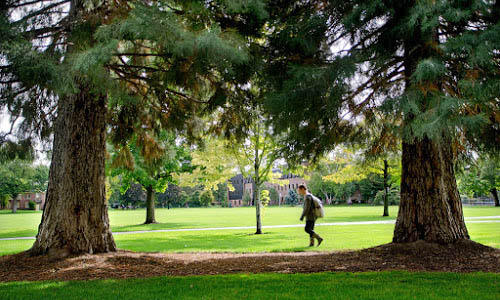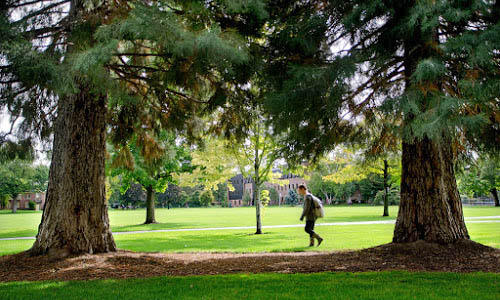 Ankeny Field
Ankeny Field is a hub and gathering place, study hall and classroom, as well as an ultimate Frisbee, flag football and Quidditch field.
It's a must-see on your campus visit, especially around 4 p.m. when it springs to life. Flanked by residence halls and academic buildings, including Jewett Hall, Lyman House, Maxey Hall, the Hall of Science and Penrose Library, Ankeny Field reflects the active, engaged life of whitties and the social, intellectual and physical dimensions of the Whitman experience.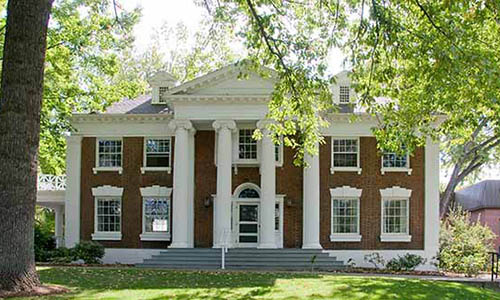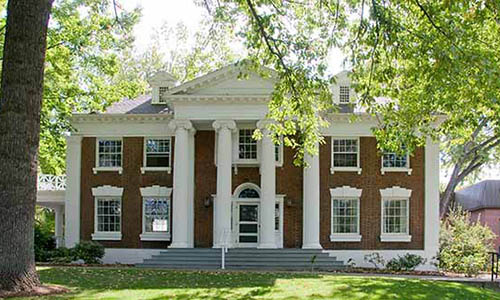 Baker Center
The colonial-style Baker Center was built in 1904 for Mabel Ida Baker Anderson and Louis Anderson, a professor of Greek and Latin who was one of the first three faculty members at Whitman College. Baker Center was bought by the college in 1956. In 2013, it underwent a significant renovation and is now home to the offices of Alumni Relations and Annual Giving. The facility includes a conference room for 15 people, a dining room and side lawn for receptions and meal functions. Make a reservation for your event with the Office of Conferences and Events.
Office of Alumni Relations: 509-527-5167, alumni@whitman.edu
Office of Annual Giving: 509-527-5189
Physical address:
364 Boyer Ave.
Walla Walla, WA 9936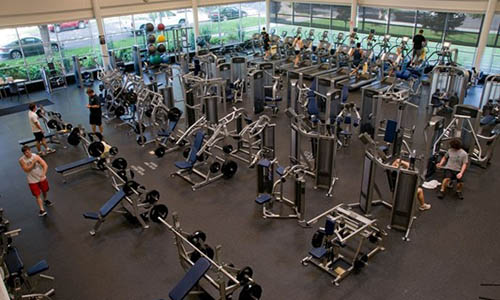 Baker Ferguson Fitness Center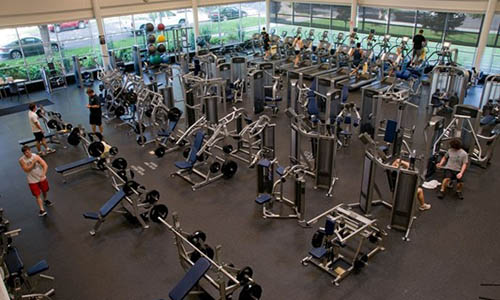 Baker Ferguson Fitness Center
The Baker Ferguson Fitness Center and Louise and Paul Harvey Pool is a 38,000-square-foot, state-of-the-art facility, open to Whitman students, faculty, staff and alumni.
Located north of Cordiner Hall at the corner of Park and Main streets, the facility has a 10,000-square-foot fitness center with an elaborate array of the latest in weight training and cardiovascular equipment. Harvey Pool is a sparkling 30-meter swimming pool with eight competitive lanes and three practice lanes.
Physical Address:
10 South Park
Walla Walla, WA 99362
Baker Ferguson Fitness Center: 509-526-4729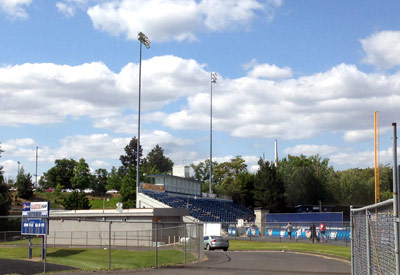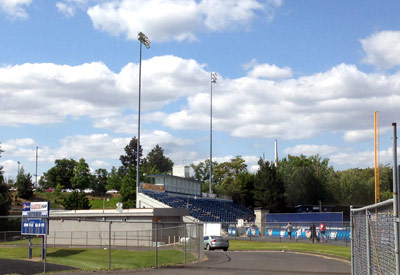 Borleske Stadium
Borleske Stadium is home to Whitman College's baseball team. The stadium was named for legendary athlete and coach Raymond V. Borleske '10.
The Walla Walla Sweets, Walla Walla's hometown baseball team, Walla Walla High School, and many other local sports teams also play at Borleske Stadium.
Physical Address:
409 E. Rees Ave.
Walla Walla, WA 99362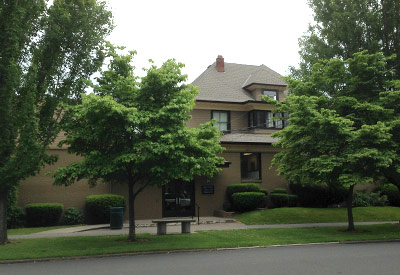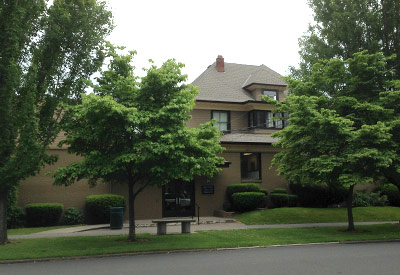 Boyer House
Boyer House was built in 1901 and from 1925-1992, it operated as a funeral home. After the college purchased the building in 1992, it held faculty offices and space for the Blue Mountain Action Council. It was renovated in 2013 and is now home to the Office of Communications and Printing & Mailing Services.
The communications staff oversees Whitman Magazine and feature stories, the college's website, social media, design services, enrollment material and photo and video. The Printing and Mailing Services department, located on the ground floor, provide bulk mailing and FedEx services, as well as printing services for the campus community.
Office of Communications
Printing Services
Mailing Services
Physical Address:
34 Boyer Ave.
Walla Walla, WA 99362
Main Office: 509-526-3014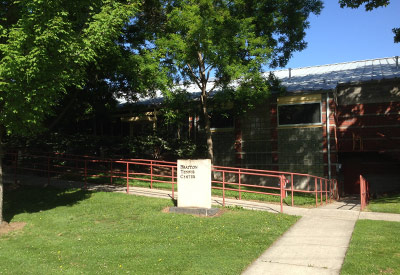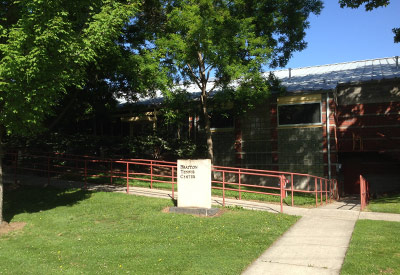 Bratton Tennis Center
The Bratton Tennis Center is named in honor of former Whitman College president Walter A. Bratton.
Located on Boyer Avenue between Touchet and Tucannon streets, the 28,000-square-foot masonry building houses four indoor courts, dressing rooms, restrooms and a balcony area where people can observe matches in progress.
The Bratton Center, in addition to its use by the men's and women's varsity tennis teams, provides a year-around setting for intramural tennis competition, physical education courses and recreational tennis.
Physical Address:
115 Boyer
Walla Walla, WA 99362
Main Office Phone Number: 509-522-4404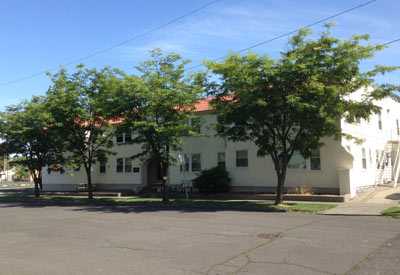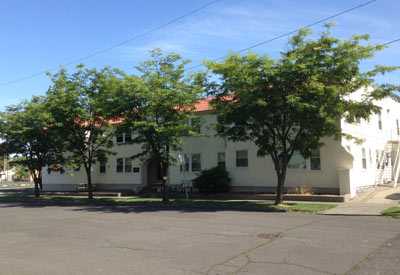 College House
College House, near the Bratton Tennis Center, is a residence hall offering furnished double, triple, or quad apartments for about 35 students. College House is available to sophomores, juniors and seniors. Learn more about Residence Life at Whitman College.
Physical Address:
7 Touchet St.
Walla Walla, WA 99362