Information and Resources

The Whitman College Climbing Center features a state-of-the-art climbing wall made up of hundreds of imprint and freeform panels that offers a unique climbing experience.
Climbing Center Hours
Fall 2022 Semester
M-Th 4:30-9 p.m. & Fri-Sun 2:30-5 p.m.
Climbing Center Contacts
Phone:
509-527-5223
Email:
Climbing Center Manager (General inquiries): climbingcenter@whitman.edu
Climbing Center Outreach Coordinator (Kids Clinics, Special Events, Private Events, Etc.): climbingcenter@whitman.edu
Climbing Wall COVID-19 Considerations
Whitman student staff and faculty are the priority but visitors will be welcome on Saturday and Sunday's.
All users are required to be up to date on all vaccine doses and boosters for which they are eligible. Proof of vaccination will be checked at time of entry.
Masks are currently optional but encouraged. (This may change based as Covid response procedures are re-evaluated.
Wash hands with the portable wash station before and after climbing and potentially during your session as well.
Please space yourself appropriately from any other people while climbing.
Only liquid climbing chalk will be allowed if you choose to use chalk. No loose chalk or chalk balls are allowed at this time. The climbing center currently has a sale on liquid chalk at the wall.
A bathroom pass into Sherwood is available at the front for use while climbing.
More Information
Click below to view the following:
Climbing Center brochure
Climb for a Lifetime video
World's Worst Belayer
Click below to download the following forms:
Top rope and Lead climb/belay proficiency tests
Group Event Application
Climbing Center Staff Application
Orientation Checklist
Additional Links:
The Outdoor Program runs climbing trips to local climbing crags on a regular basis. See Outdoor Climbing Areas for more information about local climbing.
Sign Up Today, Whitman Adventurers!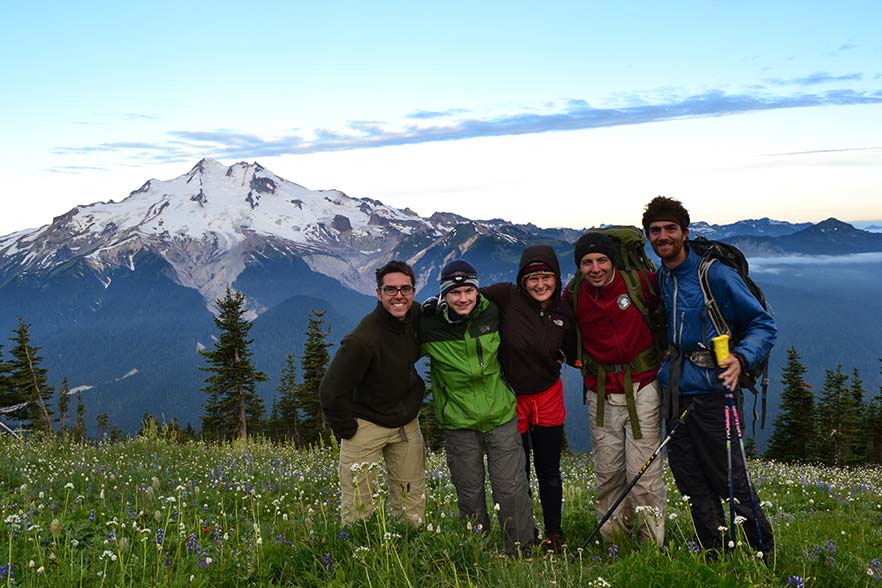 Looking for an outdoor experience or interested in a first-aid course? Check out the OP's online portal, Compass.