President's Gift Societies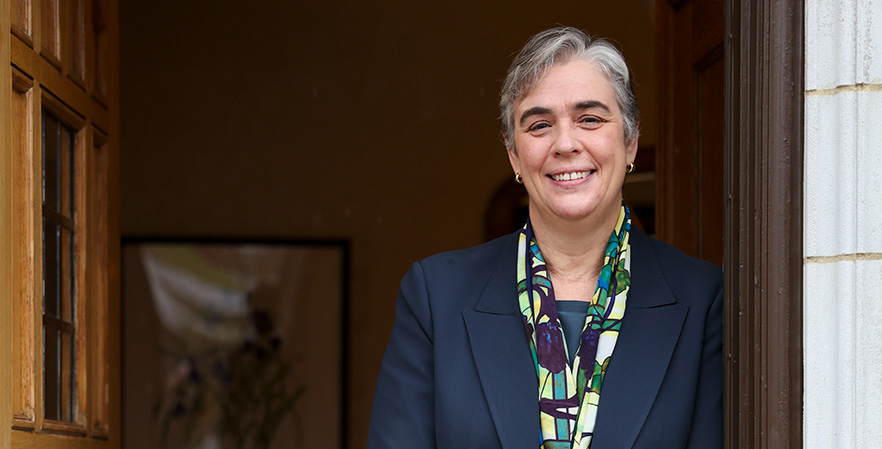 Thank you to all of our past, current, and future President's Gift Societies donors, who are leaving a legacy of philanthropic leadership at Whitman College.
The President's Gift Societies showcase the generous commitment of alumni, parents, and friends to sustaining the liberal art education Whitman has developed (small class sizes, relationships with the faculty members, community involvement, and a hunger to learn). Donors who contribute at the President's Gift Societies levels are collectively leading the way with their support of Whitman, generating opportunities for students of today and tomorrow.
During the 2021-2022 academic year, President's Gift Societies' donors were passionate about giving to two key priorities for the college:
Scholarship and Student Aid. More than 90% of students at Whitman will receive some sort of financial aid. Support to The Whitman Fund gives Whitman College the ability to continue providing the necessary funding for students to attend Whitman, and close the gap on student financial need. A $5,000 gift to Scholarship and Aid within the Whitman Fund enables the donor to create a named Whitman Fund Scholarship.
The Greatest Need. This fund provides a strong base of philanthropic support we can depend on throughout the year. It is the most flexible funding, allowing us to respond to the greatest needs of our students quickly.
Although scholarship and greatest need are critical to Whitman College's operation, President's Gift Societies donors are encouraged to support their passion with a gift of their choice. Whether it's Diversity, Equity, & Inclusion, Academic Success, or Athletics, your generosity as a President's Gift Society donor is felt throughout the entire Whitman community.
Hear from the Whitman Community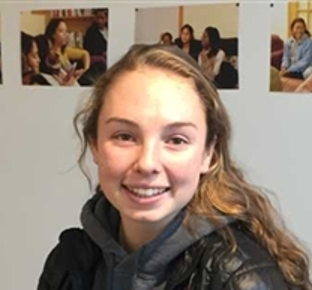 Whitman Education Prepares Sarah Bosworth '21 for COVID-19 and her Senior Year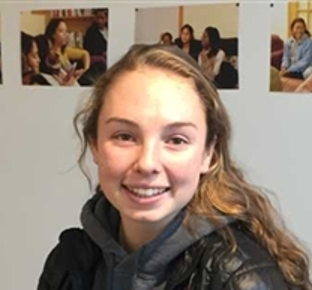 Whitman Education Prepares Sarah Bosworth '21 for COVID-19 and her Senior Year
Thank you for your continued support of Whitman students during this strange time! I am super lucky to be able to live off-campus in Walla Walla for the duration of the fall semester, in a cute little house just steps away from campus with three of my best friends. Being in Walla Walla has definitely given me some sense of normalcy, and although classes aren't in-person this semester, having a small community of people who are sharing the same experiences has been really helpful and comforting over the last few months.
For me, this senior year doesn't quite feel real - maybe because of online classes, and maybe because I'm not making my normal walks to Maxey Hall this year, or getting to eat at Cleveland Commons, or grabbing a workout at the Baker Ferguson Fitness Center. There's a lot of loss felt amongst us seniors, but there's also an underlying sense of positivity, of optimism - we are still here, in Walla Walla. Things have changed, but we have adapted. In a way, I think my Whitman education has unknowingly prepared me for this very moment, as the past three years have been learning about stepping outside of my comfort zone, trying on new analytical lenses and methods of interpretation, and valuing our unique opportunity to take circumstances and learn from them.
So, while this semester looks incredibly different, I think that we'll find many of the same threads of the Whitman experience running through it: a commitment to others, excitement at the unknown, and a passion for learning.
President's Gift Societies
| | |
| --- | --- |
| President's Associates | $1,000 - $2,500 |
| Waiilatpu Society | $2,500 - $4,999 |
| Founder's Societies | $5,000 - $9,999 |
| Clock Tower Society | $10,000 - $24,999 |
| President's Circle | $25,000 + |
President's Gift Societies will receive special recognition within the Annual Report of Gifts. Giving total must be within one fiscal year (July 1 – June 30) to be part of the societies.