Sally Rodgers Award for Lifelong Achievement 2009
Sally Rodgers Award for Lifelong Achievement
The Sally Rodgers Award for Lifelong Achievement was created in 1999 to honor Sally Rodgers, long time director of alumni relations. This award is given every other year by the Alumni Association to "an individual/or individuals who graduated from Whitman College over 50 years ago and whose life exemplifies the qualities of a liberal arts education." This award is presented at the 50-Plus Reunion.
The two recipients for 2009 are:
Charles "Chuck" Anderson '50 and Dr. Samuel Beall '40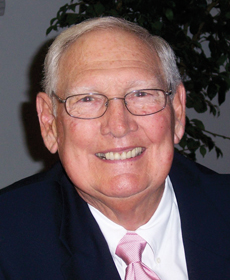 2009 Sally Rodgers Award for
Lifelong Achievement Recipient
Chuck Anderson '50, who built a successful career as an executive in the forestry products industry, is a "great believer in a liberal arts education." So much so, that he "ended up somewhat serendipitously in the college business" after retiring from his first career.
Anderson earned a political science degree from Whitman, then a Chinese language certificate from Yale University in 1952 while serving in the U.S. Air Force, and a master's degree in business administration from Harvard in 1956.
He began his business career with Rayonier Inc., an international forest products company. When it became part of International Telephone and Telegraph (ITT), Anderson moved up through the ranks, ultimately serving as ITT executive vice president and president of ITT Natural Resources and Food Products Corporation in 1983.
He joined the "college business" when his daughter's alma mater, Gettysburg College, asked him to serve as interim president in 1989 after serving on its board since 1984. "When Gettysburg called, I was just delighted to do it. I just believe in a liberal arts education. I did then and I still do," he said.
He was called to service as an interim president again in 1993, this time for Whitman. He had served as a Whitman overseer from 1976 to 1990, and then as a trustee, including two terms as board chair, until he retired from the board in 2002. He and his wife, Margery Botts Anderson '50, have served the college in fund-raising efforts and they chaired their 40th reunion, although he said, "She deserves more credit for that than I do."
"I just enjoyed being with a great group of people," Anderson said of his years working with both colleges. "I met really fine folks I otherwise would never have the opportunity to know and work with. And, of course, there were always the students. I enjoyed watching them grow and develop."
He was both "pleased and surprised" to learn he had received the Sally Rodgers Award. "The college was nice enough to give me an honorary degree (Doctorate of Humane Letters) in 2005. I thought, 'I can't hope for more than that,'" Anderson said.
"Sally Rodgers (longtime director of alumni relations) was a great friend of ours. I'm pleased that someone would think I deserve this."
As Dr. Samuel Beall '40 neared his retirement from 35 years as an internist at the Vancouver (Wash.) Clinic, he began to investigate the needs of the thousands of patients in Clark County who had neither health insurance nor money to pay for medical care.
In 1990, through his work for the Southwest Washington Health District and with the assistance of the Greater Vancouver Council of Churches, the nonprofit Community Health Clinic was born. That temporary program grew into the Free Clinic of Southwest Washington, an organization that today serves nearly 16,000 patients with the help of more than 400 volunteers.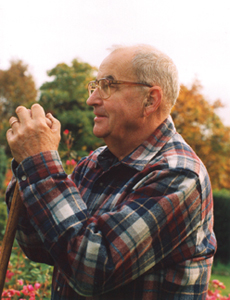 Marjorie Meyer Beall '41, who met her husband at Whitman, said he "hadn't really thought of going into medicine until Dr. Rempel (longtime Whitman biology professor) encouraged him to." Rempel's advice inspired Samuel to graduate from University of Louisville (Ky.) School of Medicine.
The free clinic he later helped found was the first of its kind in Washington and the model for the many that were to follow, Marjorie said. "It makes us so happy to see what's happening," to see how it has flourished.
"Samuel went to every professional medical meeting, even when he retired. He begged for doctors to go and give their time at the clinic," she said. Reluctant at first, "every doctor that went one time ... became hooked."
Samuel has earned numerous honors for his work with the free clinic and other service organizations, including the Vancouver First Citizen Award in 1990. He received the 2001 Service Above Self Award from the Vancouver Rotary Club. The club's president said at the time that Beall "lives and breathes service above self."
Marjorie said her husband "was really thrilled" when he learned of the Whitman award. "Whitman was an important part of his life."