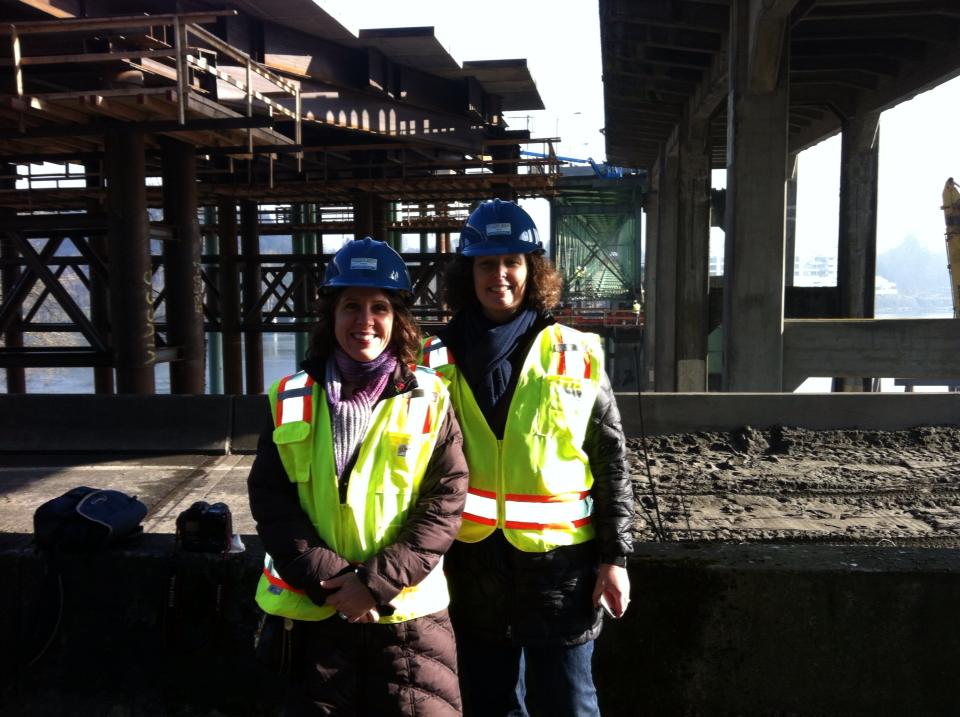 Deborah Kafoury '89 and Liz Smith-Currie '89 have been working together on moving a bridge -- and it is the largest move of its kind!
Deborah is the Multnomah County commissioner in charge of the Sellwood Bridge replacement project and Liz is her policy advisor. The old Sellwood Bridge rated only a 2 out of 100 on a federal bridge sufficiency scale. As the largest construction project in the the county, the process involved moving the truss of the old bridge 60 feet to the north to become the detour bridge. Deborah and Liz were in the first car across the detour bridge!
Deborah being interviewed by the media as the detour bridge opens. Notice the Whitman umbrella!