Sally Rodgers Award for Lifelong Achievement
The Sally Rodgers Award for Lifelong Achievement, created in 1999 to honor Sally Rodgers, long time director of alumni relations, is given to an individual who graduated from Whitman College over 50 years ago and whose life exemplifies the qualities of a liberal arts education.
The 2022 Sally Rodgers Award Winner, Robbie Scott '67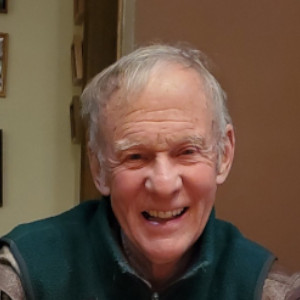 Robbie Scott '67 is the winner of the 2022 Sally Rodgers Award for Lifelong Achievement. He is recognized for his work for justice and in service, beginning with the decision to fight the discriminatory policies of the Sigma Chi national organization, continuing with a career in law including pro bono work and in retirement, extensive volunteer efforts around the world.
Robbie was President of Sigma Chi when it began the process of challenging the racist policies of the National Sigma Chi fraternity. Whitman was among the first colleges in the country to confront these policies, and Robbie, together with three other members of the Whitman Chapter, traveled to the home of a regional officer of National Sigma Chi to advocate that these discriminatory practices be eliminated. Robbie as President worked to coordinate the many views within the house and develop a consolidated position in favor of accepting members of all races and creeds.
Robbie went on to earn his J.D. from Cornell University in Ithaca, New York. He spent the last part of his law career in a public interest law firm, focused on representing victims of domestic violence in child custody cases and developing migrant farmworker housing. He served as President and currently is serving as Treasurer of Columbia Valley Community Health, an organization that provides medical, dental and behavioral health care to low-income individuals in the Wenatchee Valley. Robbie served as an associate class representative for the Annual Giving Office and as a committee member for his 35th and 50th reunions. He has volunteered in Chile, rehabilitating a former cattle and sheep ranch into a national park; in Peru, building a preschool; and in India, working with an AIDS/HIV advocacy NGO. And recently he hosted an Ukrainian mother and her four-year old son who fled that country because of the Russian invasion.
Contact Us
Alumni Office
364 Boyer Ave

Baker Center, 2nd Floor

Walla Walla, WA 99362

509-527-5167