Pete Reid Award for Young Alumni
The Pete Reid Award for Young Alumni is given by the Alumni Association to someone whose youthful exuberance is demonstrated toward his or her career, community, and Whitman College as exemplified by Pete Reid '49, in his service to the College. This award is limited to graduates of the last ten years. Standards for recognition include outstanding recognition in his or her career or field of work or outstanding commitment in service to others, and a demonstrated commitment to Whitman College.
The 2022 Pete Reid Award Winner, Alyssa Fairbanks '12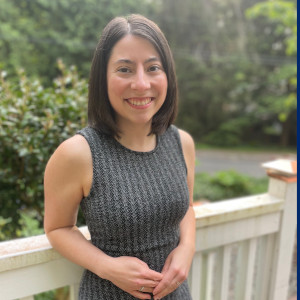 The 2022 Pete Reid Award for Young Alumni goes to Alyssa Fairbanks '12. Inspired by her time volunteering with Whitman Teaches the Movement during her senior year, Alyssa pursued a career in law with a focus on educational law and policy. Her connection to Whitman remains strong. During the summer of 2015, Alyssa returned to Whitman for an internship focused on Higher Education Law and Title IX. She worked with Juli Dunn, associate dean of students, and presented her findings to the President and Dean of Students. She served on the Seattle area Whitman Young Alumni Advisory Council and supported fundraising efforts and local events. Alyssa is active with the Kappa Alpha Theta alumnae chapter and has served as a career mentor to Thetas in the Seattle area.
Outside of her Whitman service, Alyssa was involved with the Public Interest Law Association at the University of Washington Law School, and as co-president planned and ran their annual gala fundraiser. After earning her J.D. from the University of Washington Law School in 2017, she now works at the Office of Superintendent of Public Instruction (OSPI), in the special education department, serving as the team lead for the special education dispute resolution team.
Contact Us
Alumni Office
364 Boyer Ave

Baker Center, 2nd Floor

Walla Walla, WA 99362

509-527-5167