The Gordon Scribner Award for Distinguished Service, created to honor Gordon Scribner '42, former dean of students and director of alumni, is given to an individual who has made a major contribution of volunteer time and effort to Whitman College over an extended period of time and possesses the ability to inspire.
The 2022 Gordon Scribner Award Winner, Davey Current '71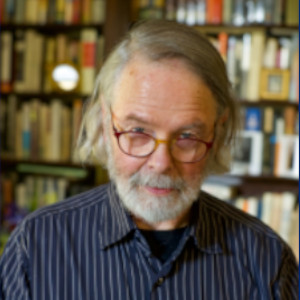 For his willingness to share his considerable photography and videography expertise with the college over decades, together with his sustained efforts to keep the Class of 1971 engaged and connected virtually while COVID-19 delayed their 50th Reunion, the 2022 Gordon Scribner Award goes to David Current '71.
The first visual presentation used by traveling college admissions officers was a slide carousel of images taken by Davey. When the college wanted to share the stories of student excellence with alumni and friends, they called on Davey and the Current Rutledge team. When the fundraising team wanted to show the impact of campaign giving, they called Davey. From slides to VHS to digital, he has adopted cutting-edge technology each step of the way – using every possible tool to tell the world about Whitman.
Davey was a member of the Class of 1971 50th reunion planning committee, and when COVID shut everything down the committee moved their activities online. In a callback to his days as a student activist, Davey shared a photo series of Seattle protests from his neighborhood in the wake of the George Floyd murder and the surge of the Black Lives Matter movement. He also coordinated three Foreign Policy panels and to create a digital art show, curated by Jack Rasmussen '71 with submissions from the classes of 1970 and 1971.
Contact Us
Alumni Office
364 Boyer Ave

Baker Center, 2nd Floor

Walla Walla, WA 99362

509-527-5167