The Alumni of Merit Award, the highest honor the Alumni Association bestows on an alumna/us of Whitman College, is given to alumni who have achieved distinction in their chosen field, or rendered outstanding service to their community, or rendered outstanding service to, and demonstrated loyal interest in, Whitman College.
The 2022 Alumna of Merit, Michele Perrin Roberts '98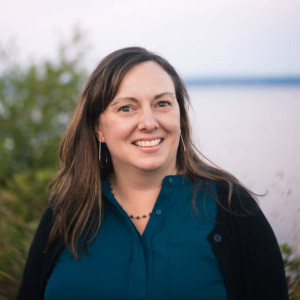 Michele Perrin Roberts is the Assistant Secretary of the Prevention and Community Health Division at the Washington State Department of Health, a role she has held since June 2020. Michele provides leadership for the department's community facing programs, including WIC, immunization, maternal and child health, chronic disease prevention, reproductive and sexual health, and injury and violence prevention. She also plays a critical role in Washington State's COVID-19 pandemic response as the executive leader for the COVID-19 vaccination program.
Michele was nominated for this honor by two alumni. "Michele's skills and leadership were called to the forefront when the COVID-19 pandemic hit Washington state," noted Jim Dow '71. And classmate Heather Fogle Browne '98 wrote, "Michele has bravely navigated the political landscape, working closely with our governor and assuming the personal risk that comes with being the head of a very public and controversial campaign. Michele's personal sacrifice, grace under pressure, and dedication to public safety exemplifies what remains good in this world and what Whitman hopes to instill in its students."
Previously she served for seven years as the department's immunization director, ensuring all kids have access to life-saving routine childhood immunizations, earning a Governor's Leadership in Management award from Governor Jay Inslee. As a master certified health education specialist, Michele is passionate about supporting communities in improving health infrastructure and implementing community driving solutions to improve health and humbly working to ensure pro- equity and anti-racist programs and policies. Michele has her MPH degree from Johns Hopkins Bloomberg School of Public Health.
Contact Us
Alumni Office
364 Boyer Ave

Baker Center, 2nd Floor

Walla Walla, WA 99362

509-527-5167