Landscaping
Section Navigation
Office of Sustainability
Physical Plant
804 Penrose Ave
Walla Walla, WA 99362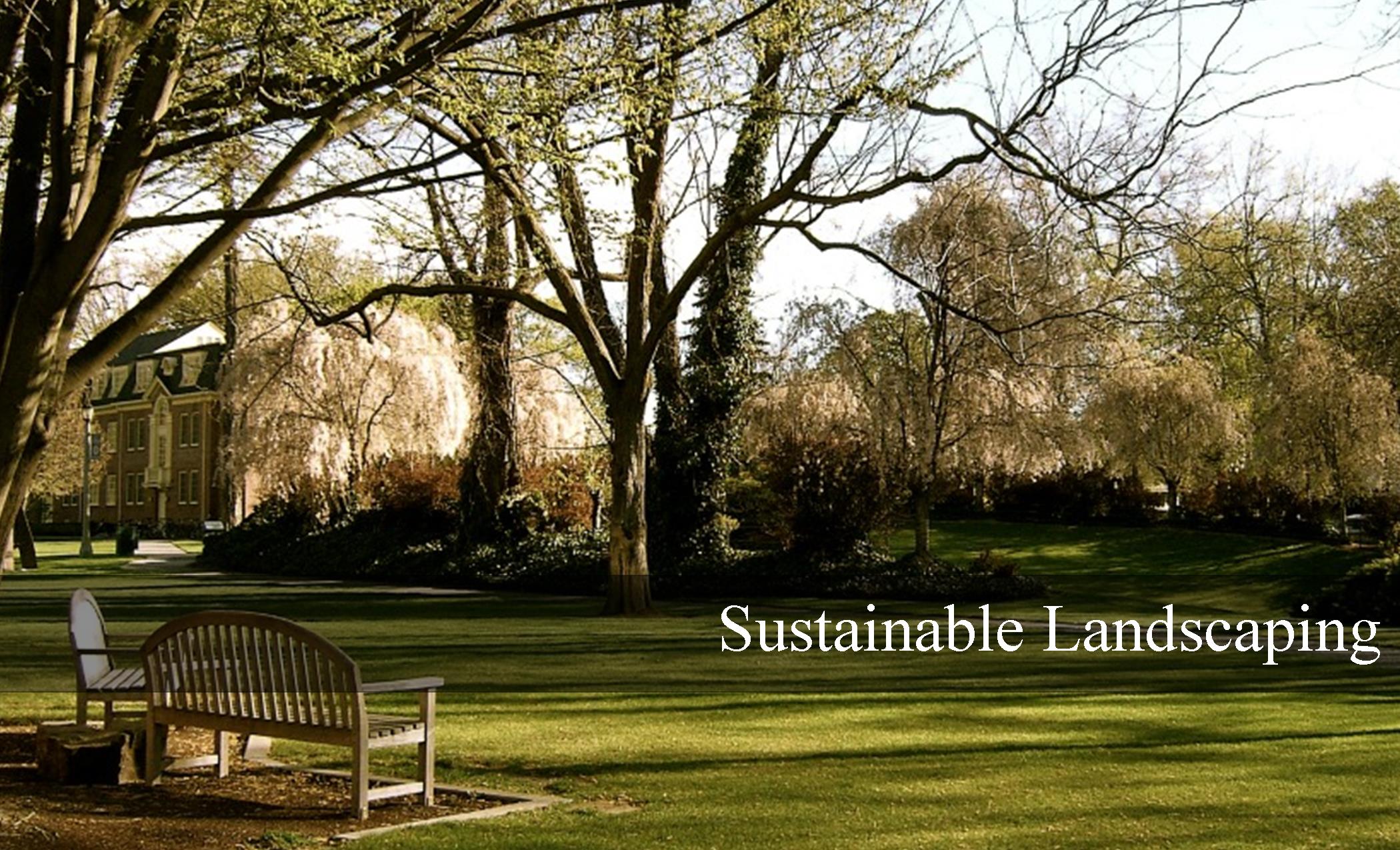 Sustainable Landscaping

Whitman's landscaping team, led by supervisor Bob Biles, continuously seeks out means for reducing Whitman's ecological impact while improving its appearance. Current practices include using growth inhibitors on the athletic fields to reduce need for mowing, minimal fertilizer use, transitioning to organic fertilizers in select locations, and a newly redone sprinkler system to efficiently water our grounds. The growth inhibitors on the athletic fields are estimated to have reduced mowing one third, eliminating the need for fifteen gallons of diesel fuel each week. Organic fertilizers will be utilized in landscaping surrounding Penrose Library, Reid Campus Center, and Baker Alumni Center. By refitting sprinkler nozzles, a 20% water reduction is expected. Some environmentally conscious features can be found around campus, too. On the northwest corner of E Isaacs and Penrose is the xeriscape water-wise garden. Whitman's edible landscaping garden is located east of Maxey, entering the amphitheater. Additionally the campus organic garden can be found adjacent to the Physical Plant Services building.
The Office of Sustainability monitors the use of pesticides, herbicides, synthetic nitrogen fertilizer, and ice melt in collaboration with the grounds team. The grounds team works closely with the office and the campus Tree and Landscape Committee. Through this collaboration we regularly evaluate the environmental impact of our landscape management. The college is always working to mitigating harmful practices that can impact the environment and our community, while striving to maintaining the beauty of our grounds.
Contrary to popular belief the college does not artificially heat Lakum Duckum or college creek. While the creek and pond have artificially channelized they are naturally fed by ground water. The creek and pond do not freeze during the winter months due the stable temperature of the ground water sources and constant flow.
Tree Campus USA
In March of 2018 and again in 2019 Whitman College was designated a Tree Campus USA by the Arbor Day Foundation. Whitman met the five core standards for effective campus forest management: a tree advisory committee, campus tree-care plan, dedicated annual expenditures for its campus tree program, an Arbor Day observance and student service-learning project.