2016 graduates net prominent national scholarships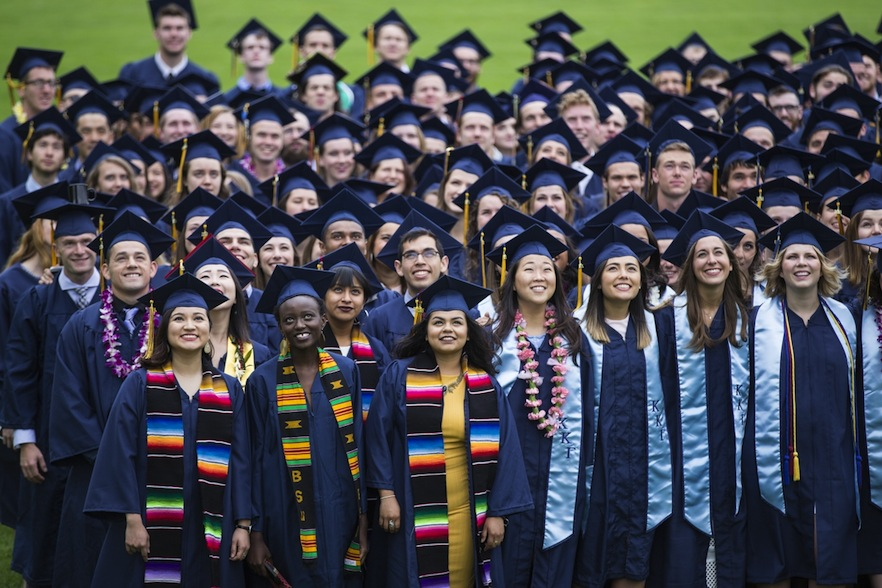 Members of Whitman's outgoing class have been awarded a diverse array of competitive post-baccalaureate fellowships and grants as they embark on the next chapter in their educational careers.
The following 2016 graduates were accepted into the flagship Fulbright U.S. Student Program, and will spend the 2016-2017 academic year as English Teaching Assistants abroad: Josephine Adamski '16 (Malaysia), Jeremy Nolan '16 (Mexico) and Jacqueline Rees-Mikula '16 (Serbia). In addition, Katie Steen '16 secured a scholarship from the Austria Teaching Assistants Program, which is administered by Fulbright.
Established by Congress in 1946, Fulbright operates in more than 160 countries with the goal of fostering solutions to global challenges. Whitman is regularly credited as a Fulbright "top producer" due to the volume of alumni who apply for and receive scholarships through the program.
Emma Thompson '16 is the recipient of a U.S. Department of State Critical Language Scholarship to study the Bangla language (also commonly referred to as Bengali) in India this summer. The scholarship is part of a U.S. government effort to expand the number of Americans studying and mastering critical foreign languages through overseas travel, intensive study and cultural enrichment opportunities.
Three alumni also earned Princeton in Asia Fellowships: Michael Augustine '16 (Vietnam), Samuel Curtis '16 (Kazakhstan) and Andrew Reckers '16 (Nepal). The oldest and largest organization of its kind, Princeton in Asia seeks to provide transformative, service-oriented experiences that serve the specific needs of partnering communities.

Other graduates who received post-baccalaureate awards include: Sarah Cornett '16 (Coro Fellows Program); Brenna Bailey '16 (Davis Project for Peace); Noelle Butler '16, Marissa Bell '16, Audrey Inglis '16, Lauriene Madrigal '16, Emma Neslund '16 and Kristine Zesch '16 (French Teaching Assistants Program); Baker Conte '16 and Jack Percival '16 (Spanish Teaching Assistants Program); and Kate Sizer '16 (Fred Hutchinson Cancer Research Center Award).

Published on Jun 24, 2016