Information for Internship Supervisors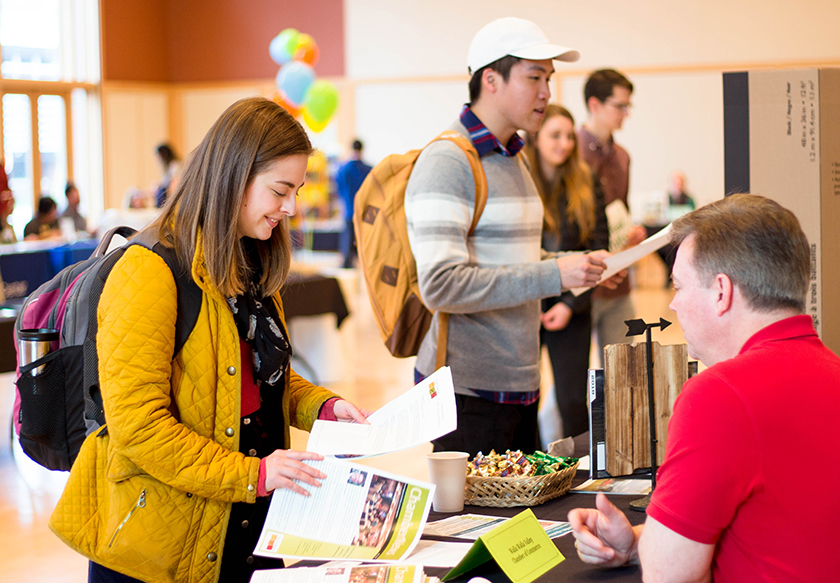 Orientation, Expectations & Training
Make sure that you and your student interns are "on the same page." Provide interns with a comprehensive orientation. Include information about:
company/office culture
necessary trainings
work expectations and working styles
intern responsibilities
learning goals
hours/schedules
appropriate dress
professionalism
Also discuss what interns expect of you and how you will communicate. Ask questions to ensure that your intern understands the information. To ease this process and provide a guide for future reference, consider creating an intern handbook and/or website that answers frequently asked questions. Remember, the more effective the interns' orientation, the sooner and more effectively they can begin their projects.
Intern Supervisor
Identify a dedicated intern supervisor. This person will be the first point of contact for your interns. People who enjoy working with younger people, can take on a mentoring role, are patient, and ideally have teaching skills will succeed in this role.
Intern supervisors should have the time to work with interns and provide ongoing, affirmative and constructive feedback. Establish a clear understanding about the method and criteria of evaluation (e.g. verbal vs. written feedback). It is best to set consistent meeting times, usually weekly or biweekly and to provide honest and clear feedback to help interns fulfill your expectations and help them reach their learning goals. If your interns are working outside of the office, with clients, and/or people in different departments, collect feedback from them about your interns' work. Feedback can happen in 1:1 meetings as well as in staff meetings.
Facilitating a Productive, Goal-Oriented Internship
Providing your interns with real work is crucial. Give your interns meaningful individual projects that will contribute to their professional growth and benefit your organization. Consider activities and projects that focus on the goals and outcome of the work and that include: analysis/problem solving, communication (written/verbal with staff/clients/members), and project management.\
Beyond the Internship - Sharing Knowledge
Introduce your interns to the broader organization (that includes colleagues and departments outside of their target internship). Remember that your interns have applied to your organization because they are interested in learning more about your company and industry. Share your knowledge with them, include them in staff meetings, and invite them to lectures, workshops and/or events that introduce them to ideas outside of their daily responsibilities. These interactions will expand their skill set and potentially offer important networking opportunities.
Final Showcase & Evaluation
At the end of the internship, consider showcasing your interns' work through presentations, expositions, and/or written reports. Interns generally work hard and are proud of their achievements. Final presentations can allow interns to reflect on their experience and demonstrate their contributions to your organization. After that, schedule an exit interview and provide a final evaluation for your intern (consider sharing copies with Whitman and your intern). In your evaluation, detail the interns' successes and accomplishments and provide constructive feedback about areas for potential growth.
Keeping in Touch
Stay in touch with your interns after the program is over. Remember that they are well-informed recruits; don't look at them as just temporary help but instead view them as potential hires. You can use the internship as an extended orientation for students so they might want to return to your company full-time after graduation.