Every year, select Whitman students distinguish themselves to such a degree that they garner leadership roles at Commencement.

Meet the prestigious group for 2017.
They join the Commencement speaker, honorary degree recipient, returning members of the class of 1967 and distinguished faculty in this year's ceremony, which will take place on Sunday, May 21 at 11 a.m. on the Memorial Building South Lawn.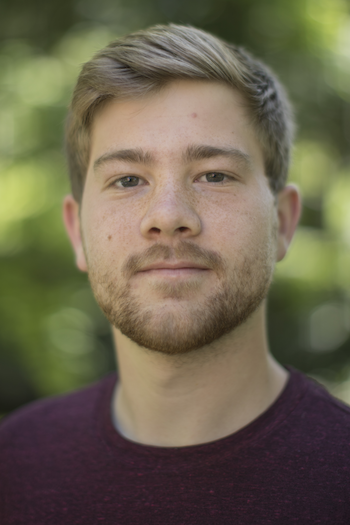 Arie Knops '17, class speaker

A film and media studies major from Bellingham, Washington, Knops honed his public speaking skills as a contestant in this year's Mr. Whitman pageant; the 15th annual event, organized by Whitman's Kappa Kappa Gamma chapter, raised more than $50,000 for The Health Center at Walla Walla's Lincoln High School. During his time at Whitman, he served as a resident assistant in Anderson Hall and a summer intern and campus tour guide for the admission office. Knops also worked as the systems director for KWCW, Whitman's student-run radio station, where he has hosted a weekly show, "The Arie Hour," for four years. An avid intramural athlete, he has written for the sports section of The Whitman Wire, the weekly student-run newspaper, and the humor section. Knops also volunteered with Whitman Teaches the Movement, a civil rights educational initiative in local classrooms.
Blake Ladenburg '17, senior fund chair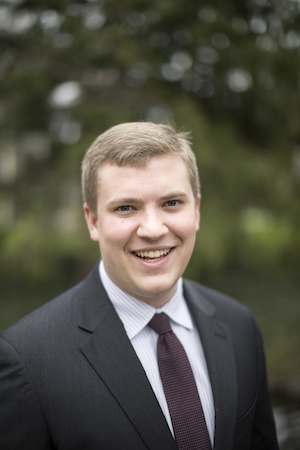 An economics major from Columbia Falls, Montana, Ladenburg has held several leadership positions at Whitman. He served for three years on the A-Team, leading campus tours and hosting prospective students for the admission office. He also was a member of the Council on Student Affairs and worked for four years in the annual giving office's phonathon program, first as a student caller and ultimately as manager. A first-generation college student, Ladenburg credits the "amazing generosity of our alumni" for the scholarships that enabled him to attend Whitman. After graduation, he intends to return home for one last summer before embarking on six months of travel in Europe and Southeast Asia. Next up, he plans to move to Seattle to work in fundraising for a foundation and eventually hopes to apply to graduate school for public policy or law.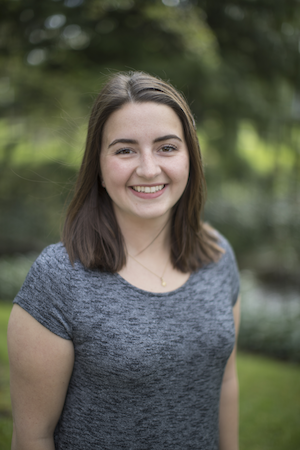 Emily Volpert '17, class banner designer
Volpert, a sociology major, drew inspiration for her design from the pink sunsets that generations of Whitties have enjoyed while walking to the library or dining in the wheat fields with friends. During her years at Whitman, she worked for the college's annual giving office, mentored local 5th-grade girls through the YWCA's Mariposa program and volunteered with the Juvenile Justice Center Accountability Board. Hailing from Portland, Oregon, Volpert plans to pursue a career in nonprofit communications.
Gabriel Merrill-Steskal '18 and Grace Pyles '18, Commencement marshals, by virtue of academic excellence, as reflected in their 4.0 grade point averages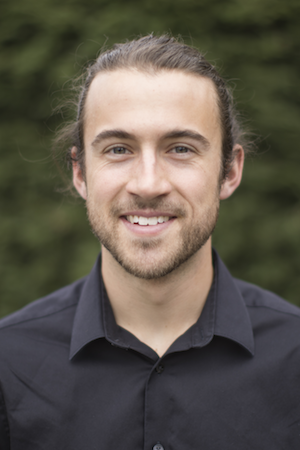 Merrill-Steskal is a music (piano performance) and chemistry double major from Ellensburg, Washington. He studies piano with Assistant Professor of Music David Kim and is conducting synthetic organic chemistry research with Associate Professor of Chemistry and Paul Garrett Fellow Marion Götz. He enjoys playing chamber music with other musicians at Whitman, playing 19th century pianos (as he did last spring when enrolled at the IES Institute in Vienna) and participating in Whitman's Jazz Band I. Merrill-Steskal also enjoys rock climbing and running.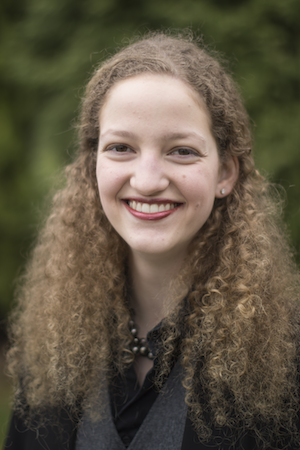 Pyles is an art and anthropology double major from Everson, Washington. She's interested in archeology and languages and has graduate degree ambitions in anthropology. While her artistic area of concentration is new genres, she also enjoys all things "olde" and served as chair for this year's Whitman Renaissance Faire. In her spare time, Pyles sculpts, plays pennywhistle and manages her own chimerical creature collection business, PicoDragons. She is a National Merit and Penrose scholar and a member of Whitman's Chorale and Fencing Club.