Information for Philosophy Majors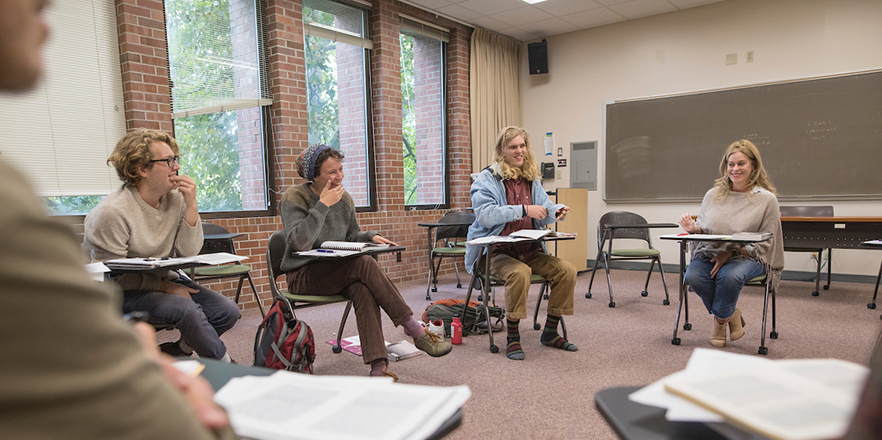 Philosophy courses provide the opportunity for the development of a critical and unified understanding of experience and nature. This is accomplished through their concern — from both historical and contemporary perspectives — with the ethical, social and political, aesthetic, religious, metaphysical, epistemological, and scientific dimensions of existence.
You'll find the current requirements for majoring in philosophy and for earning honors in the major in the philosophy section of the catalog.
All philosophy majors are required to complete a senior philosophy portfolio; you'll find details about the senior philosophy portfolio here.