Whitman College Garners Top U.S. News & World Report Rankings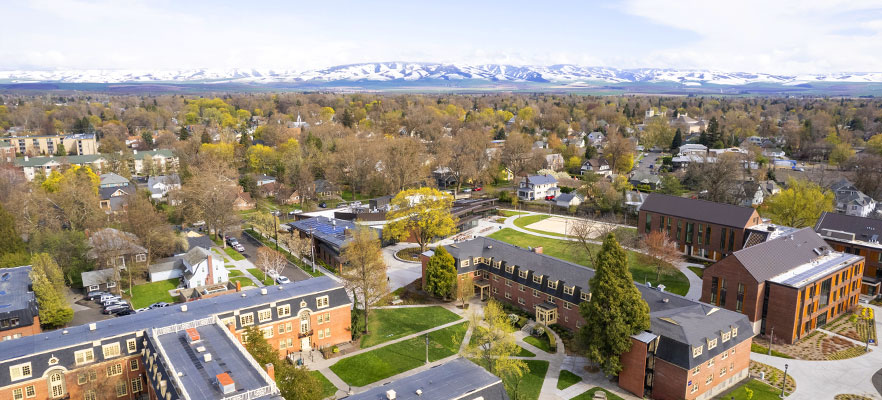 Whitman is the highest-ranked liberal arts college in Washington state and the Pacific Northwest
In its 2022-2023 Best Colleges rankings released this week, U.S. News & World Report recognized Whitman College in three of its top national lists.
Whitman earned a No. 48 spot among the top national liberal arts colleges—ranking above all other Washington state and Pacific Northwest colleges in that category.
To calculate its rankings, U.S. News looks at factors including graduation and retention rates, social mobility, faculty resources, academic reputation, financial resources, alumni giving and graduate debt.
Quality Academics & Affordability
Among national liberal arts colleges, Whitman also made the list of Best Value Schools—again at No. 48 and the highest-ranked institution in Washington state and the Pacific Northwest.
To establish the best value list, U.S. News takes into account a school's academic quality and the cost of attendance after need-based aid: "The higher the quality of the program and the lower the cost, the better the deal." Learn more about the methodology behind the rankings.
Whitman's innovative approach to financial aid transparency—and its Early Financial Aid Guarantee—has been featured multiple times in The New York Times.
The third U.S. News ranking for Whitman was Top Performers on Social Mobility (No. 173). This list recognizes schools that are most successful in enrolling and graduating economically disadvantaged students.
"While rankings are just one of the many ways we think about what we're doing right and where we may have room to grow, it's gratifying to know that Whitman is respected by leaders at colleges across the nation for our quality and affordability," says Whitman College President Sarah Bolton. "This latest recognition from U.S. News is worth celebrating because it reinforces what we hear from students, alumni and families about the transformative experience of a Whitman education."
Support on the Path Forward
In August 2022, as the newest Whitties arrived on campus, Whitman's faculty was ranked No. 4 in the nation for most accessible professors by The Princeton Review.
"I am grateful to our faculty and staff for their tireless commitment to preparing our students for lives of purpose," Bolton says.
Learn more about Whitman's most recent incoming class—including more than 60 who are first-generation college students.
Published on Sep 13, 2022