Tipton Named New Provost WM Feb 2016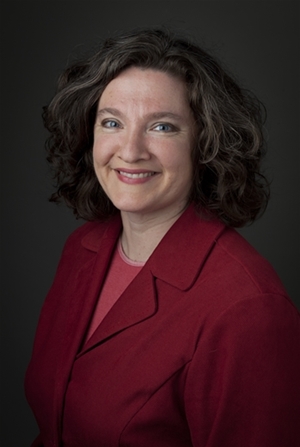 In December, President Kathleen Murray announced that Alzada J. Tipton will be Whitman College's new provost and dean of the faculty. Tipton is currently the senior vice president for academic affairs and dean of the faculty at Elmhurst College in Illinois.
"Dr. Tipton brings a wealth of experience as an academic administrator and a faculty member that I am confident will serve us well as we work to advance Whitman College," said President Murray. "Throughout the interview process, she exuded warmth, a strong collaborative spirit and excellent leadership skills, and I look forward to our work together."
Tipton has 15 years of academic leadership experience including almost 10 years as the vice president for academic affairs and dean of the faculty at Elmhurst College and five years as dean of the college of liberal arts at Hamline University. Prior to that, she was associate professor of English at Hamline University.
Tipton is known as a dedicated teacher and scholar. She played an instrumental role in creating the curriculum for first-year students at Elmhurst College and teaches a first-year seminar each year. She has a strong commitment to diversity, and during her tenure at Elmhurst, the college increased the percentage of students of color from 9 to 33 percent through a variety of programs. Tipton also established the Center for Scholarship and Teaching at Elmhurst, a sign of her dedication to mentoring new faculty members and promoting faculty development.
"I am very excited to be joining the Whitman College community," said Tipton. "It is a great honor to be able to be part of such an excellent institution, and I really look forward to working with the faculty and staff to continue to offer students the extraordinary education they receive at Whitman."
As provost and dean of the faculty, Tipton will be the chief academic officer of the college. Her responsibilities will include administering the academic program of the college, hiring and developing faculty, and overseeing accreditation and assessment.
Tipton received her master's and doctorate in English at Duke University, and her undergraduate degree in English from Johns Hopkins University.
Tipton will move to Walla Walla with her family and begin her responsibilities this summer.