The seats inside Harper Joy Theatre may not be filled with audiences this fall. The stages may remain empty. But that doesn't mean that the Department of Theater and Dance isn't actively working to produce meaningful art.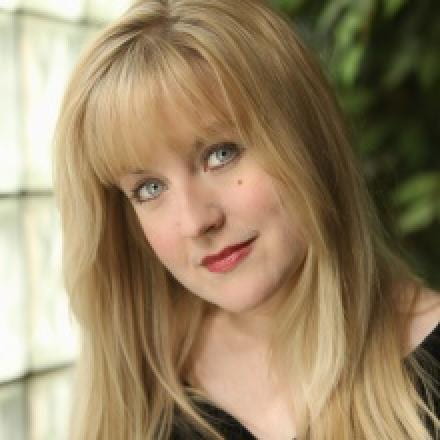 In fact, new department Chair Laura Hope, associate professor of theater, is excited to see the new types of performances and pieces created over fall semester.
"This is the kind of moment when great art is created," she said.
Hope has had a passion for theater since childhood. She grew up in the South, and her father was a minister, so she has been singing and performing for as long as she can remember. When people would ask her what she wanted to do when she grew up, she always said teaching and running a theater, which made choosing a career path quite possibly her easiest decision.
Hope joined the Whitman College faculty this summer, and made the cross-country trek from her former home in New Orleans to Walla Walla. She is looking forward to bringing her team-oriented perspective with her.
"I'm not particularly interested in coming in from the outside and imposing a vision so much as discovering one with my new colleagues and building a future and a vision together," Hope said. "I really feel like any kind of academic program or business or artistic enterprise is more successful when you build it together as a team. I think that's the perspective I can really bring – that idea that we're a team and we can dream together what we want to do."
Hope has already observed the caring environment at Whitman – in particular, how much its faculty and staff care about students, especially during this challenging time in education. Regardless of what's going on in the world, she could still see how hard everyone was working to ensure that students will still get the best education they can.
New Possibilities Take the Stage
Entering an entirely online fall semester, Hope has many ideas for maintaining community within the theater and dance department. As Washington guidelines limit social gatherings across the state, she hopes to use this opportunity to engage in outreach and reach audiences that might not otherwise be possible.
"If you're not dependent on people coming to you — if you're taking the show to them online — there's an opportunity for new audiences, new community connections, new conversations, new relationships," Hope said. "I'm hoping we can leverage some of these new relationships that people in our department and in our Whitman community have — locally, nationally, and internationally — to bring our shows to a whole new audience and to start to form relationships with artists from different places."
While Hope recognizes the irreplaceable magic of in-person performances, the opportunity for growth and connection within the department is something she looks forward to harnessing.
Part of the excitement about the theater is that energy, as Hope puts it, things you can't explain. Not being able to gather and create art together will be a disappointing yet achievable obstacle for Hope and the department to overcome.
"For artists, hard times are sometimes a way to trigger creativity, because that's how we process the world and that's how we process what's happening to us," Hope said. "I think that coming out of this, we'll see some great art because people need it."