Whitman Climbing Team Scales NC3 Ranks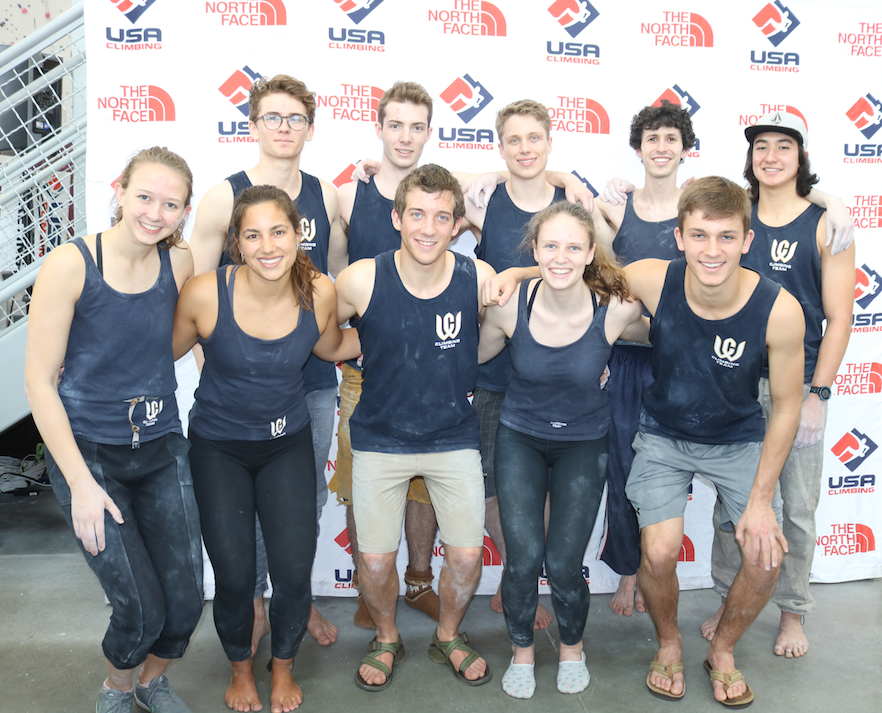 Whitman's climbing team made school history spring semester by winning the Northwest Collegiate Climbing Circuit (NC3) for the first time.
"It was an amazing year for the climbing team and I am very proud of the student leadership and strong performance of this student-run club sports team," said Director of Outdoor Programs Brien Sheedy. "Whitman College will be engraved on the NC3 traveling trophy, which will be housed at Whitman College for the coming year."
In the tournament, which takes place at 10 host schools throughout the Pacific Northwest in the spring, Whitman competes against big-name challengers such as the University of Washington and University of Oregon. Each squad's top five scores count toward the series total, and individual climbers compete on both a personal and team level.
Whitman entered the finals with a one-point lead and managed to maintain it throughout. Whitties also won four of the six individual podium spots in the NC3. Team captain NoahLani Litwinsella '18, a biology and art double major, topped the men's overall competition for the third time this year.
"I have been so incredibly lucky to be a part of the team for the past four years," he said. "I couldn't be prouder of this team for coming together and giving it their all this season. This team has really done some incredible things this year and this was the perfect finish to my college career."
In addition to Litwinsella, Mackenzie Kuller '21 became the NC3 women's individual champion while biology major Raquel Peterson '19 took second place and Spanish and computer science
major Madison Crowley '20 claimed third.
"I'm so impressed with these student-run groups," Fitness Facility and Club Sports Director Michele Hanford said. "Club sports at Whitman are funded higher than most club sports programs and the level at which they compete can be pretty high when they apply themselves and get to these bigger matches."
Last season, the Whitman women's and men's Ultimate Frisbee teams made it to nationals as well.