From humble beginnings in 1977 as an informal, student-organized outing to the current lineup of 20 in-depth nature trips, the Scrambles program for first-years has grown into a hallmark of the Whitman College experience, a rite of passage beloved by generations.

"Going on a Scramble is a wonderful way to learn what Whitman is all about," said Matt Raymond '13, an English major who works as a copywriter in Seattle. "I admired my leaders deeply for sharing with me their love of the outdoors, their respect for nature and their passion for Whitman. After my Scramble, I came to Whitman inspired, rejuvenated and empowered by the connections I made."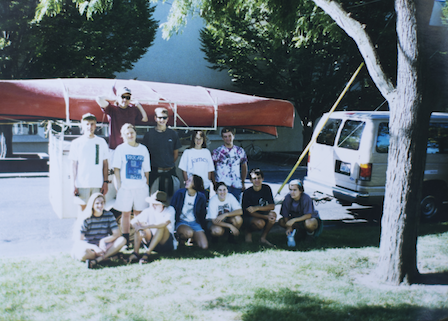 Every August, the incoming class has the option to sign up for a Scramble that acquaints them with new peers and the Pacific Northwest. About 180 first-years participate annually, along with about 65 returning students who volunteer as Scramble leaders.
Scramble locations span Washington, Oregon and Idaho, and include the Elkhorn Mountains, Strawberry Mountains, Olympic Coast, San Juan Islands, Salmon River, Wallowa Mountains, Smith Rock State Park, North Cascades National Park and Mt. St. Helens. Participants hike trails, scale summits, cook over campfires, kayak, raft, swim and paddleboard together. This year, some will witness a full solar eclipse.
"Scrambles are one of the many ways new students are introduced to the dynamic region where they will be spending their next four years," said President Kathleen Murray. "The wilderness adventures foster unique bonding experiences for students that last throughout their time on campus and beyond."
Brien Sheedy, director of outdoor programs, agreed. "Scrambles are an amazing opportunity for incoming students to build community, bond with other students and develop deep and meaningful relationships." Participants and trip leaders "are able to challenge themselves and thrive in a supportive community that then gets even bigger once they get back to campus."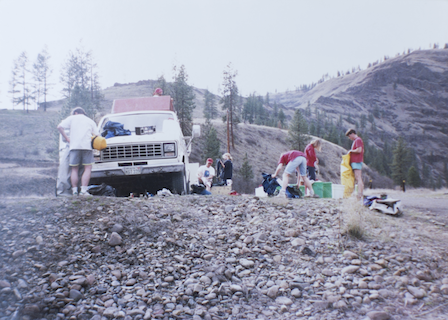 Scrambles Coordinator Eva Geisse '17, who majored in environmental studies and biology, went on a Scramble in Washington's Olympic National Park and then led that trip for three subsequent years, a practice known as completing a grand slam. "The relationships I have made through Scrambles are some of my most special and strongest that I made during my time at Whitman," she said.
While many colleges and universities offer eco-orientation, Whitman's program includes several unique elements, Sheedy explained. It's one of the nation's oldest, he said. It gives participants the chance to master more outdoor skills over a longer period of time—six to nine days. And Whitties lead the excursions, not outside companies that other schools often hire, he added.
Scrambles foster lifelong friendships, as thousands of Whitman alumni can attest. In fact, Scrambles are such a revered tradition that Whitties often plan their own reunions with Scramble buddies, just as they might with Greek groups or IM teammates. Aaron Mandel '06, a politics major and now the assistant director at a summer camp outside Yosemite National Park, shared on Whitman's Facebook page that he met his best friend of 15 years on a Scramble.