Career diplomat turned dean Ryan Crocker '71 and business executive Andy Ferrari '68 join the board of their alma mater. Jim Hayner and Dave Wyckoff complete their terms of service.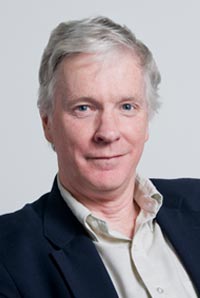 Ryan Crocker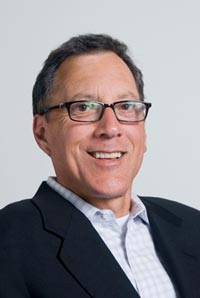 Andrew Ferrari
WALLA WALLA — The Whitman College Board of Trustees elected two new members at its spring meeting: Ryan C. Crocker, of Bryan, Texas, and Andrew U. Ferrari, of Winchester, Va. The announcement came at the board meeting held on campus last week.
Both new trustees are Whitman alumni and have served on the college's Board of Overseers. Crocker graduated in 1971 with a degree in English; Ferrari graduated in 1968 with a degree in economics.
President George Bridges remarked: "Ryan and Andy bring extraordinary talents to the board, and their level of dedication to Whitman College is remarkable. They have accomplished much in their lives, and they continue to credit Whitman for their success. I admire them for what they have accomplished professionally. Their fellow board members and I are pleased they will help lead their alma mater through their service as trustees. I look forward to working with them."
Ryan Crocker retired in 2009 from a 38-year career in the U.S. Foreign Service. He is a five-time ambassador, having served in Iraq, Pakistan, Syria, Kuwait and Lebanon. Before retiring, Crocker worked with the Obama administration to help shape the new president's Iraq policy. He continues to credit Whitman College for developing critical and creative thinkers, and says the college "did so much to shape my life and my career." Since retiring, he has visited the campus several times to meet with students, address classes and present public lectures.
Among numerous honors and awards Crocker has received are the Presidential Distinguished Service Award (1994), the Presidential Medal of Freedom (2009) and an honorary degree from Whitman College (2001). Crocker had served Whitman as a member of the Board of Overseer since 2005. Following his retirement from the Foreign Service, U.S. Secretary of State Hillary Rodham Clinton established the Ryan C. Crocker Award for Outstanding Leadership in Expeditionary Diplomacy.
Currently Crocker is dean and executive professor at the George Bush School of Government and Public Service at Texas A&M University. He is married to Christine Barnes Crocker, also a member of the Foreign Service prior to her retirement in 2002. They met in Baghdad in 1979. She holds the State Department's Award for Heroism.
Read more about Ryan Crocker here.
Andy Ferrari is the co-founder and recently retired chairman of Trex, the nation's largest manufacturer of wood-alternative decking products, which was formed in 1996. Trex Company went public in 1999 (NYSE: TREX), and the following year was named Outstanding Small Business in America by Forbes magazine. From 1971 until 1996, Ferrari held positions at Mobil Chemical Company, including vice president, sales and marketing of the Composite Products Division, and new business manager and marketing director of the Consumer Products Division.

He served on the Whitman College Board of Overseers from 2004 to 2010. He is a member of the Shenandoah University Board of Trustees, including serving as secretary of that board, and was board vice chairman at The Grafton School (for children with special needs) in addition to serving on the boards of Winchester Medical Center, Shenandoah Valley Museum, Virginia National Bank and Winchester Country Club. He is married to Barbara Quagliata Ferrari and has two daughters.

As a Whitman student, Ferrari was a member of the Sigma Chi fraternity and was a member of the varsity golf team. He credits former Whitman forensics director Dean McSloy for providing him with an excellent foundation for his business career; the communications skills he learned have helped him in public speaking, media interviews and sales.

After Whitman, Ferrari served in the Peace Corps in Libya. He earned an MBA from Columbia University in 1971, where he was elected to the Beta Gamma Sigma scholastic honorary and named Marketing Student of the Year.
Jim Hayner and Dave Wyckoff elected to elected to status of trustee emeritus
James Hayner
David Wyckoff
James K. Hayner and David W. Wyckoff have completed their terms of service as trustees of the college. Both have been unanimously elected to the status of trustee emeritus in recognition of their remarkable service.
"The leadership and counsel of Jim Hayner and Dave Wyckoff have been invaluable to Whitman College. Influential in the State of Washington and their local communities, they have dedicated countless hours to assisting in the advancement of Whitman. They, along with their trustee colleagues, have supported the initiatives that have established Whitman as one of the nation's leading liberal arts colleges." said President Bridges.
Hayner, through his work as an attorney at the firm of Minnick Hayner and his community service, is well-known throughout Washington State. He steps off the board as its longest-serving trustee; he joined the board in 1985 and served as chair from 2002-04.
Hayner is a 1972 graduate of Washington State University. He went on to earn a J.D. at Stanford University, where he was honored as a member of Phi Beta Kappa, Phi Kappa Phi, Editorial Board and the Stanford Law Review.
In addition to serving Whitman, Hayner is a trustee of several philanthropic organizations, including the Blue Mountain Community Foundation (also, he is chair of its Investment Committee), the Joseph Stubblefield Trust, the Bonnie Braden Foundation, and the Clifford Braden Trust. He is a former trustee of the WSU Foundation and former president of the Walla Walla Valley Chamber of Commerce. He has served on the Washington, Oregon and Idaho state bar associations and as a fellow of the American College of Trust and Estate Council.
As a Whitman trustee, Hayner served on several key committees, including Academic Affairs, Investment, Farm and the Executive Committee. He also participated in the Career Consultant Network and assisted with Whitman's acquisition of the athletic fields north of campus.
Dave Wyckoff, of Prosser, Wash., is owner/chairman/CEO of Wyckoff Farms Inc., a privately held, multigenerational, diversified agribusiness. A 1967 graduate of Whitman with a degree in political science, Wyckoff was elected as a trustee in 1998 following service on the Board of Overseers from 1985 to 1998. As a Whitman student, he was active in debate and Political Union, and he was a member of Phi Delta Theta. He holds a JD from Duke University and an LLM from University of Pennsylvania.
As a trustee, he served as chair of the Farm Committee from 2007 and will continue to chair that committee as a trustee emeritus. He also was a member of the Academic Affairs, Buildings and Grounds, Campaign and Executive committees.
Wyckoff also is the father/father-in-law of three Whitman alumni: sons Courtney Graham Wyckoff '00 and Tygh Gifford Wyckoff '02 and daughter-in-law Sarah J. Menashe '02. His wife, Priscilla, is also a Whitman graduate, Class of 1967, with a degree in psychology.