Senior Capstone Experience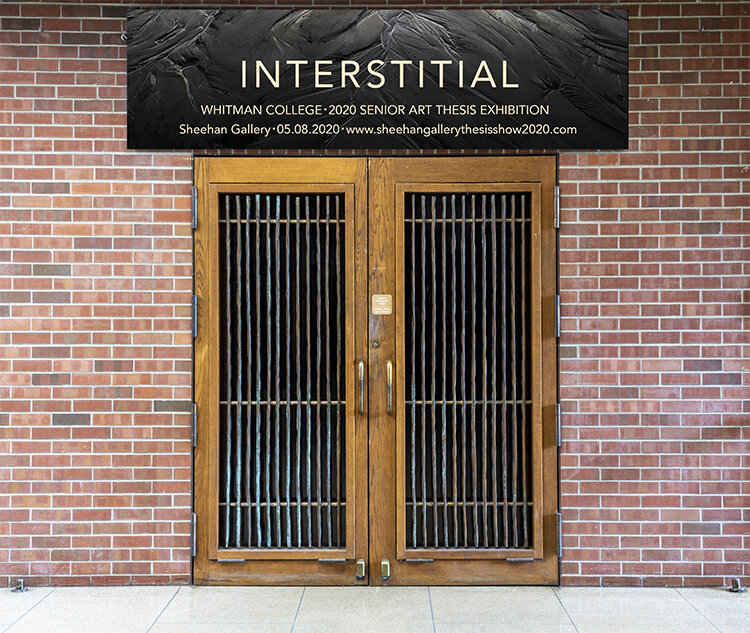 The Senior Art Major Capstone Experience
Students majoring in art participate in a two-semester capstone experience consisting of a fall Senior Studio Seminar and spring Thesis Seminar, geared towards developing work for their thesis exhibition. Senior art majors receive their own semi-private studio space in community with their peers. They create self-directed work supported by regular meetings with faculty mentors, mid-term and end-of-semester reviews, critiques, and studio visits with visiting artists and curators. The seminar courses help students enter into conversation with the broader contemporary art world (including a field trip to numerous museums and galleries in New York City) as well as develop professional practice skills like writing artist statements, giving artist presentations, and mounting an exhibition. The achievements of art majors are assessed through the work produced for their undergraduate thesis exhibition and through oral examinations conducted by faculty in the department.
2023 Senior Thesis: Through it All
Senior Capstone Courses
480: Senior Studio Seminar
490: Thesis in Art Studio
498: Honors Thesis
Senior Art Student New York City Field Trip
The senior capstone experience includes a faculty-led field trip to New York City. By visiting galleries and museums in a globally-significant center for art, students are able to position their endeavors within a cultural and historic framework.
Past trips have included visits to: The Metropolitan Museum of Art, The Whitney Museum of American Art, The Guggenheim, The Museum of Modern Art, MoMA PS1, The Neue Galerie, Dia: Beacon, Pace Prints, Postmasters Gallery, the Drawing Center, and The Center for Book Arts.