Kaitlynne Jensen '23 Named Newman Civic Fellow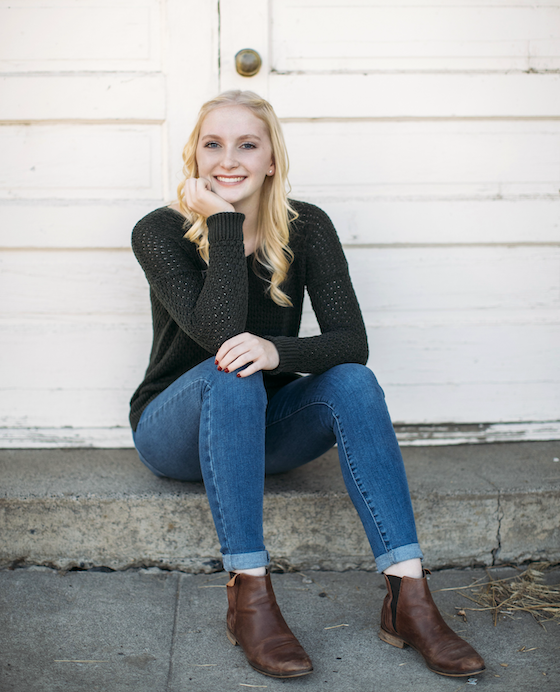 Politics major Kaitlynne Jensen '23 of Milton-Freewater, Oregon, has received the prestigious Newman Civic Fellowship from Campus Compact, a Boston-based non-profit working to advance the public purposes of higher education. She joins just 212 college students from across the country to form the 2021-2022 cohort of Newman Civic Fellows.
"I am looking forward to getting to work alongside people who share the same passion and love for social change and service that I do," said Jensen, who identifies as a working class student. "I am especially excited to be able to focus on a project of my choosing and be given the guidance, support, and resources I need to make it happen."
The Newman Civic Fellowship is a year-long program that promotes personal, professional and civic growth. The students selected for the fellowship from Campus Compact member institutions are leaders at their schools who demonstrate a commitment to finding solutions for challenges facing their communities.
Each year, fellows participate in virtual training and networking opportunities to provide them with the skills and connections needed to create large-scale positive change. The fellowship also provides students with pathways to apply for scholarship and post-graduate opportunities.
Jensen kicked off her college career by participating in Whitman's Summer Community OutReach Engagement (SCORE) program, an in-depth learning experience focused on community needs in Walla Walla and how organizations can work collaboratively to address complex issues. Since then, she has helped register high school students to vote, addressed a city council meeting about injustices in funding distribution and led a fundraiser to donate menstrual products to local nonprofits.
Her community involvement further extends to working with Whitman Teaches the Movement, a civil right education initiative, Bilingual United, a Spanish-speaking volunteer organization, and as a weekly mentor to a fourth-grade student. She also serves as a resident advisor (RA) for Whitman's Stanton Hall.
"Kaitlynne is extraordinary in her civic leadership for many reasons," wrote President Kathleen Murray in her nomination letter. "Her parents raised her just twelve miles down the highway from Whitman College and introduced her to the simple yet consistent acts of helping neighbors and generously donating to the local food bank. Learning about real needs in her community and about non-profit organizations and their missions at a young age has had a formative impact on Kaitlynne's personality, skills, values and plans for her future."