Whitman College Commencement 2018
Published on May 20, 2018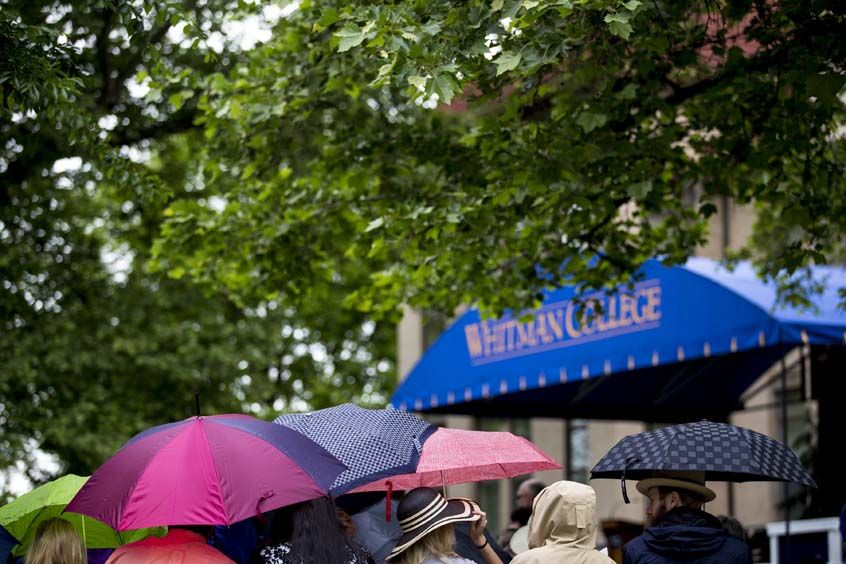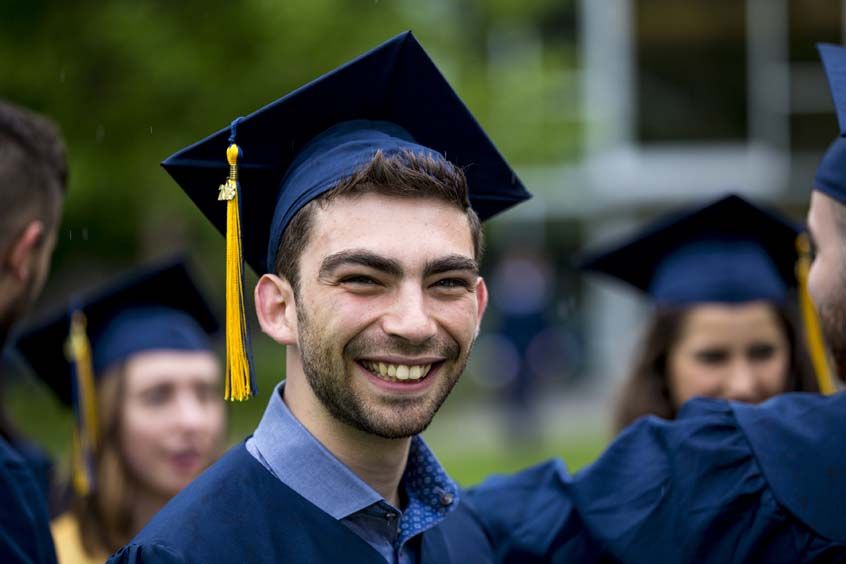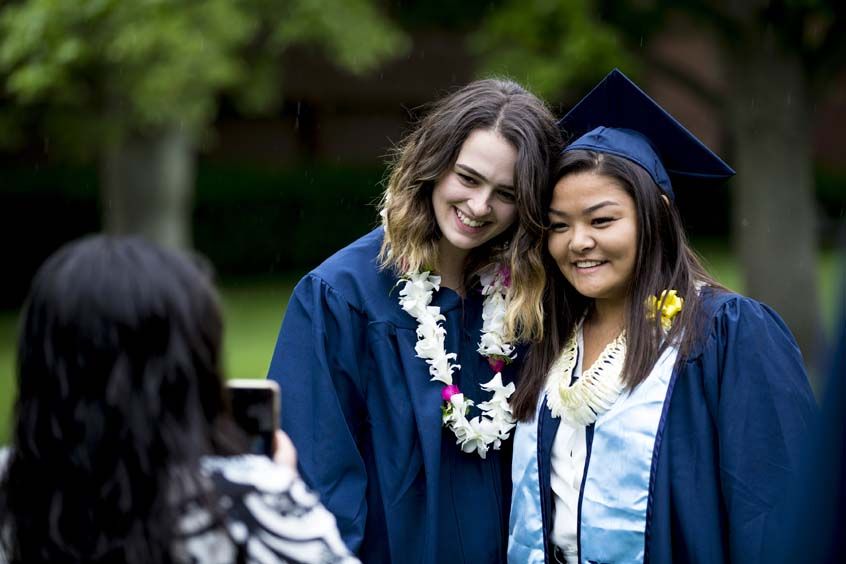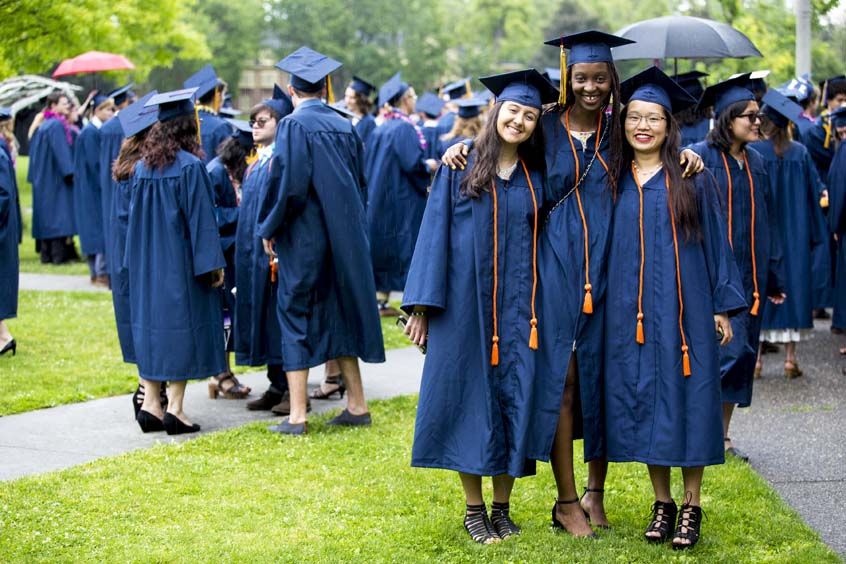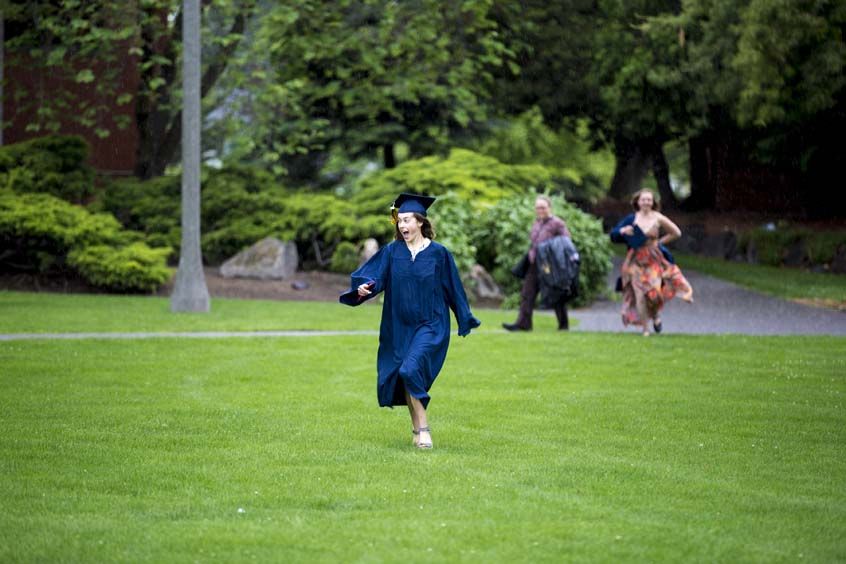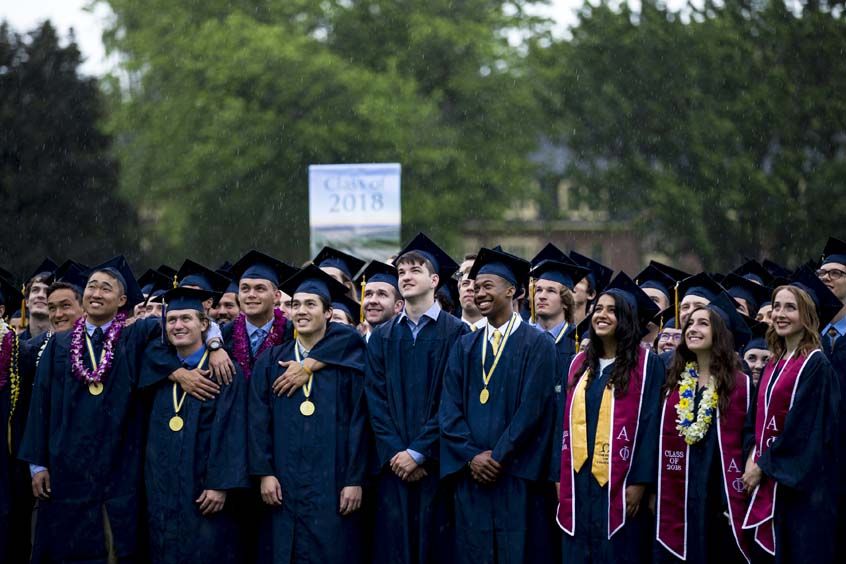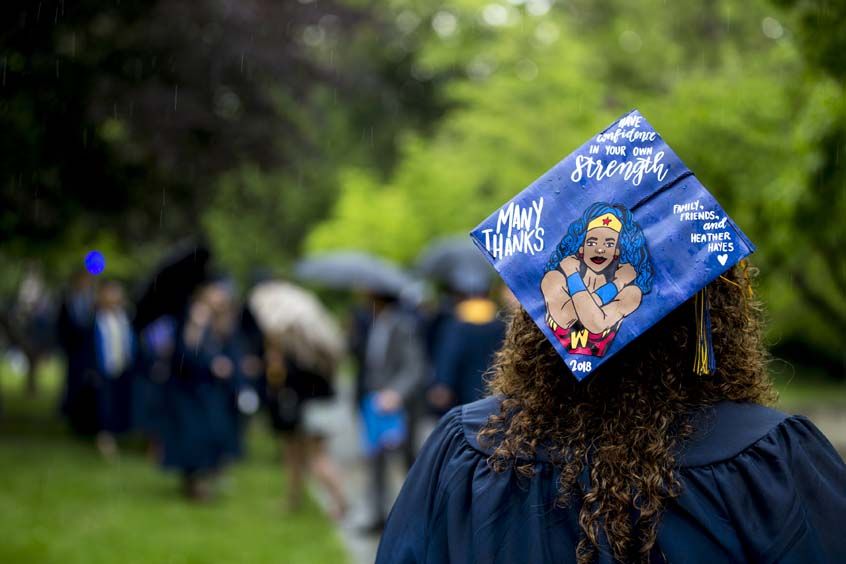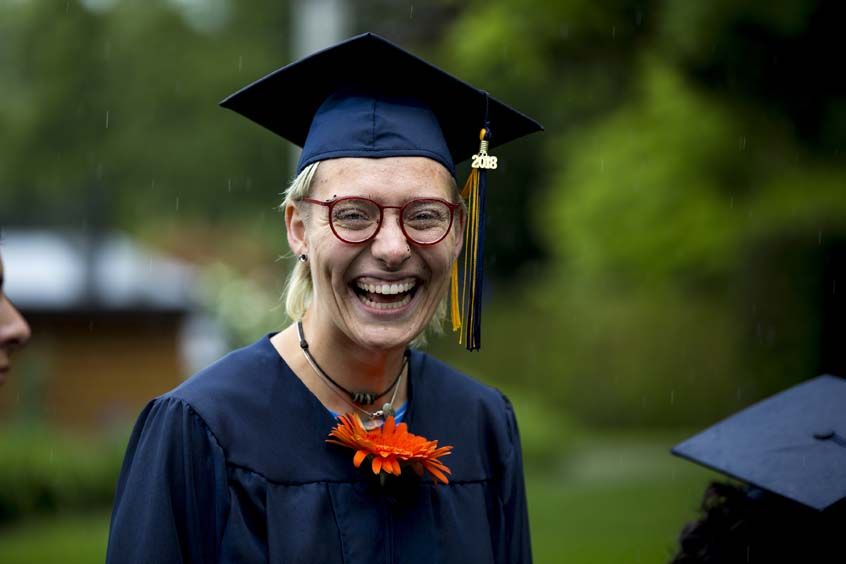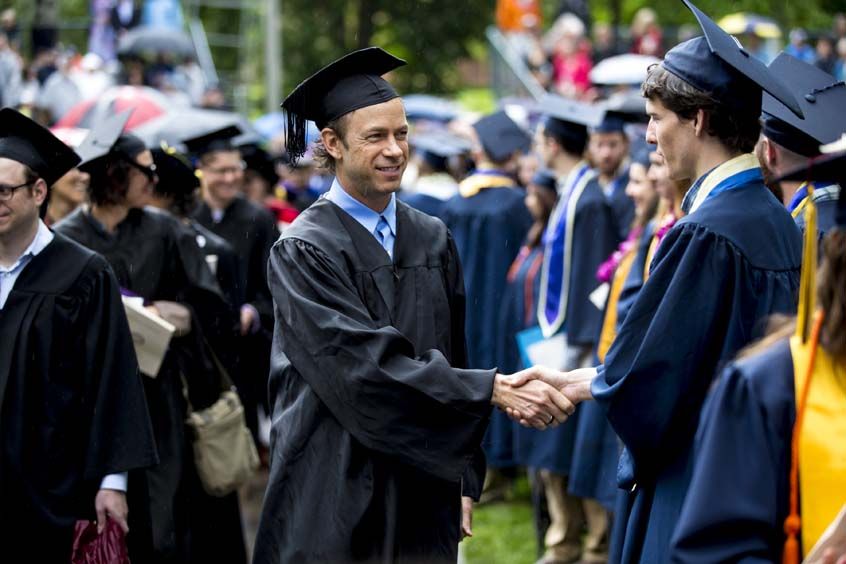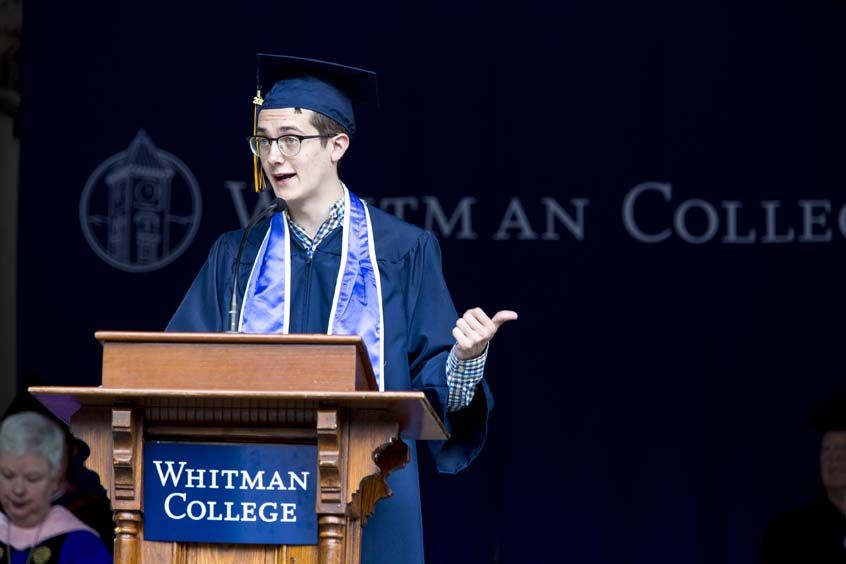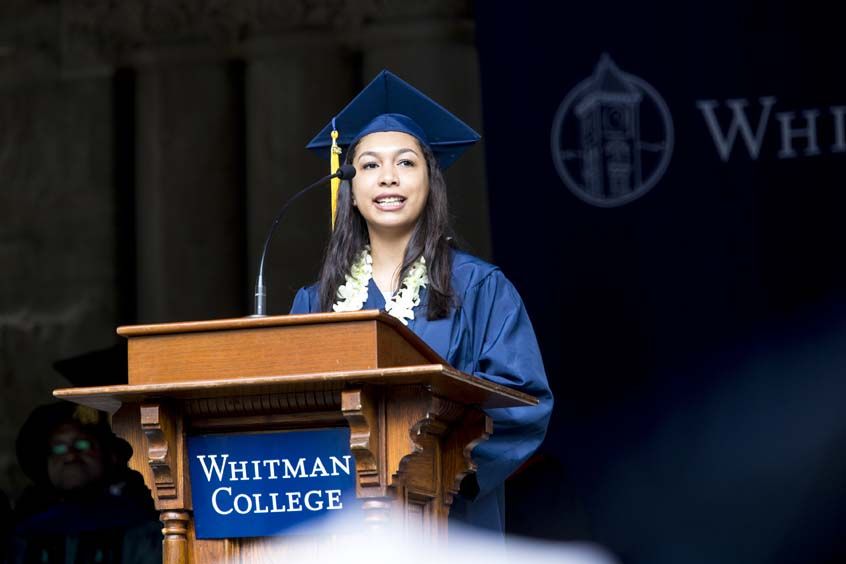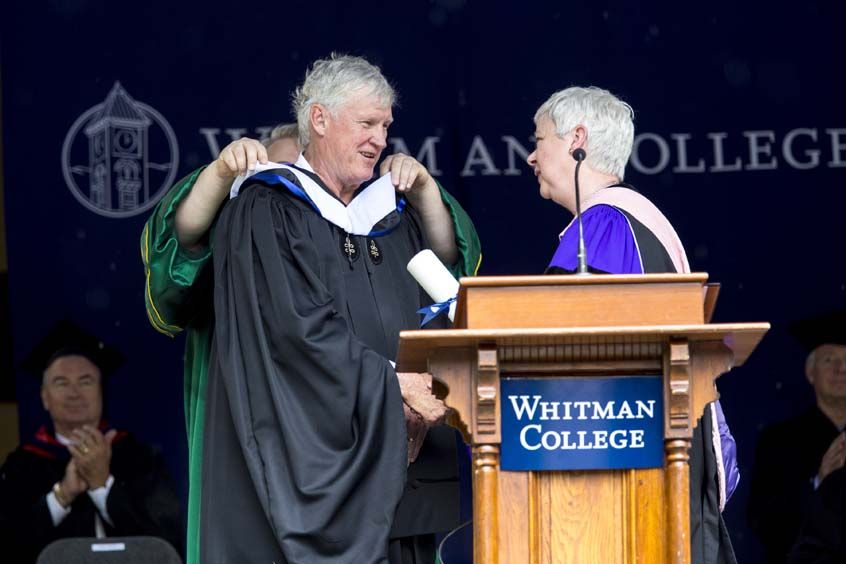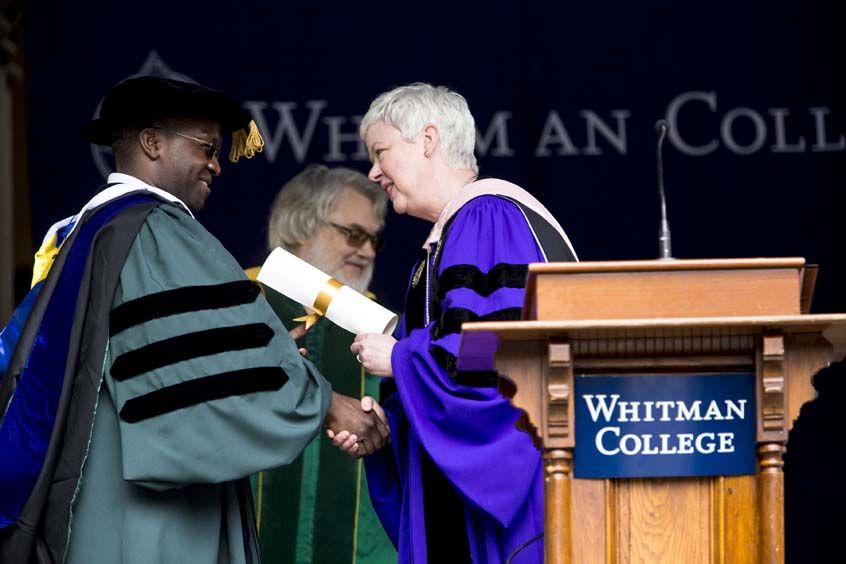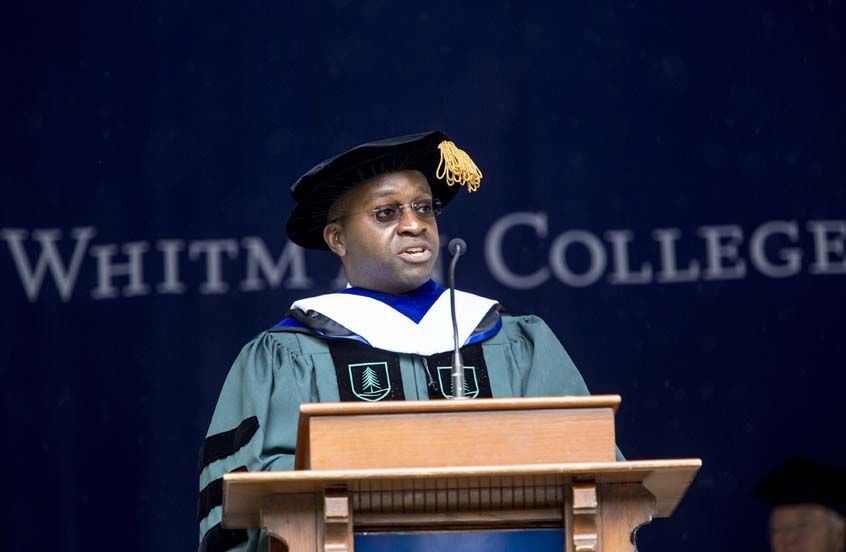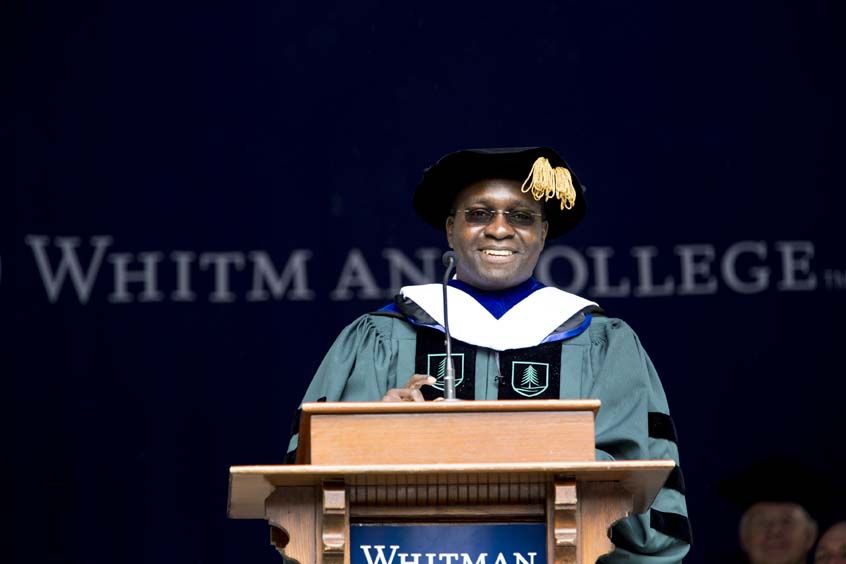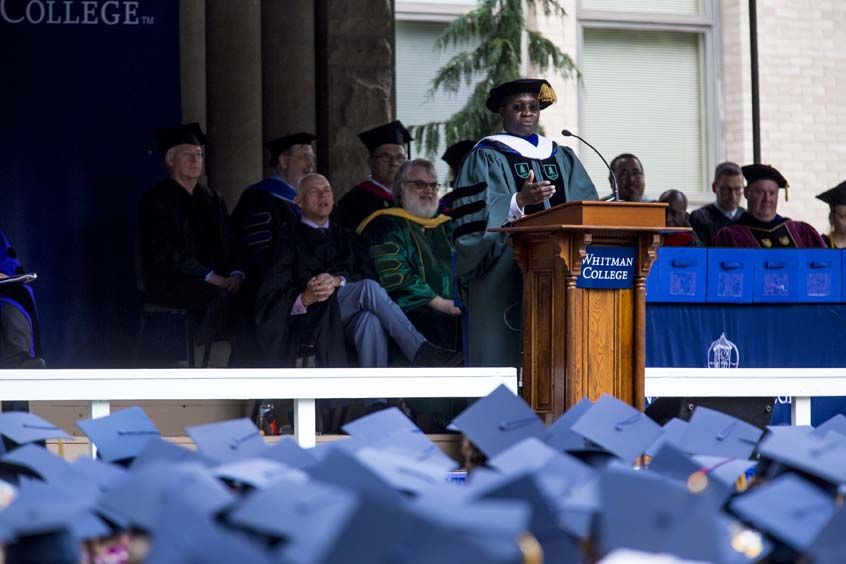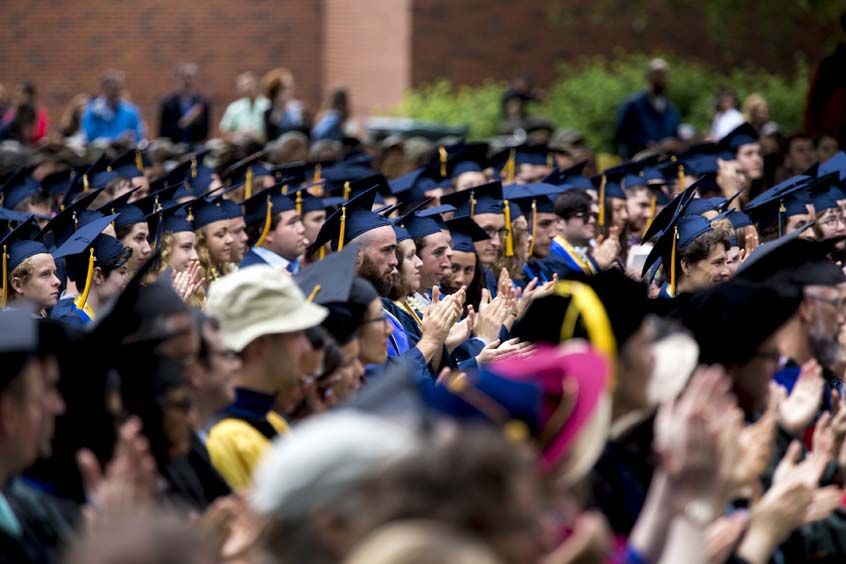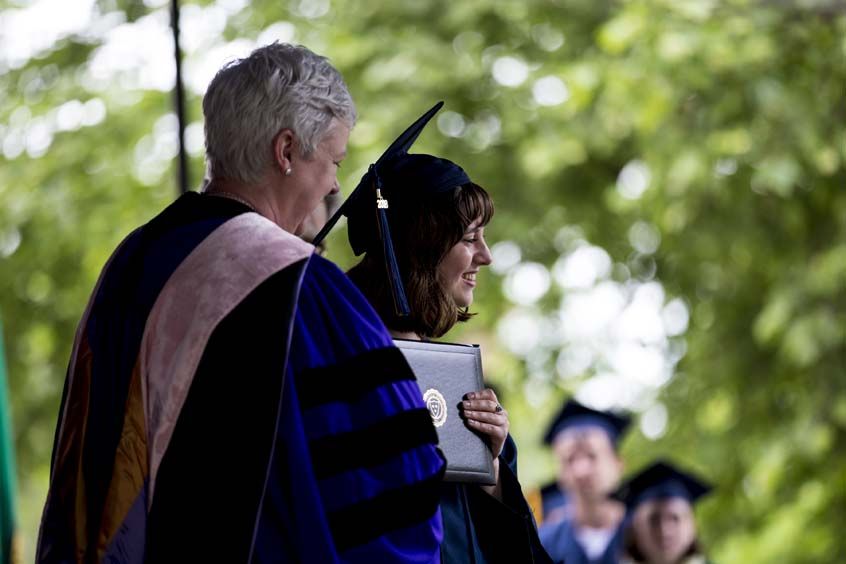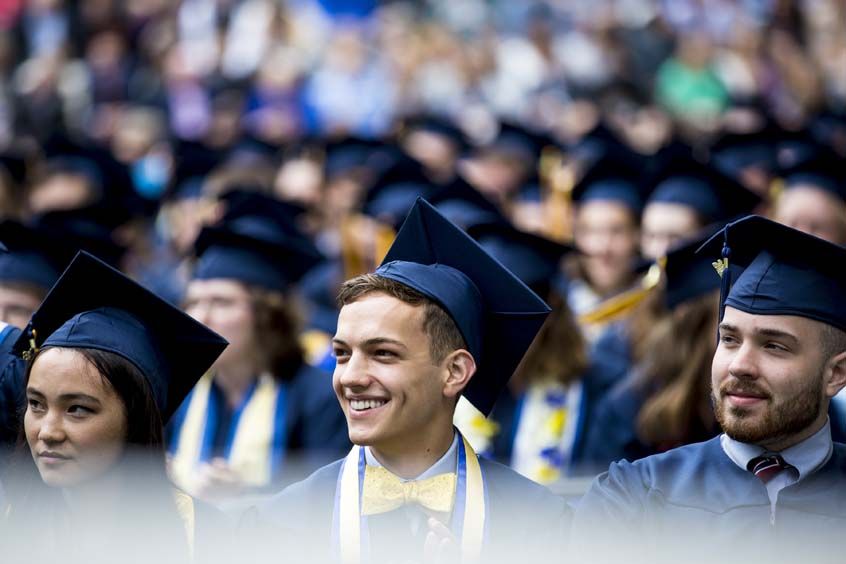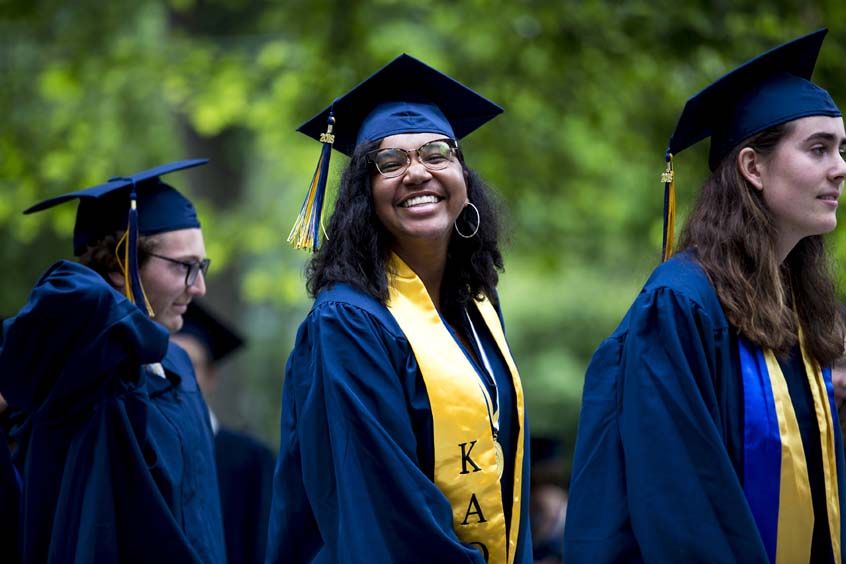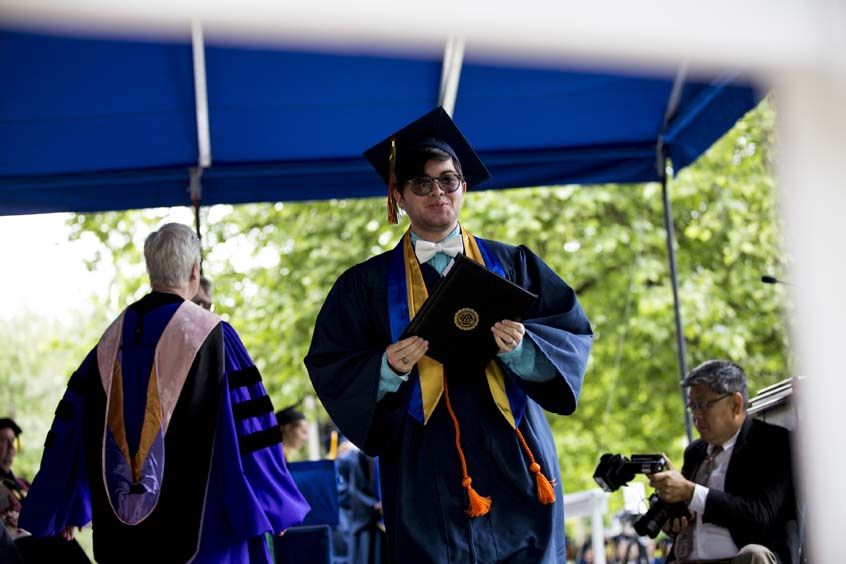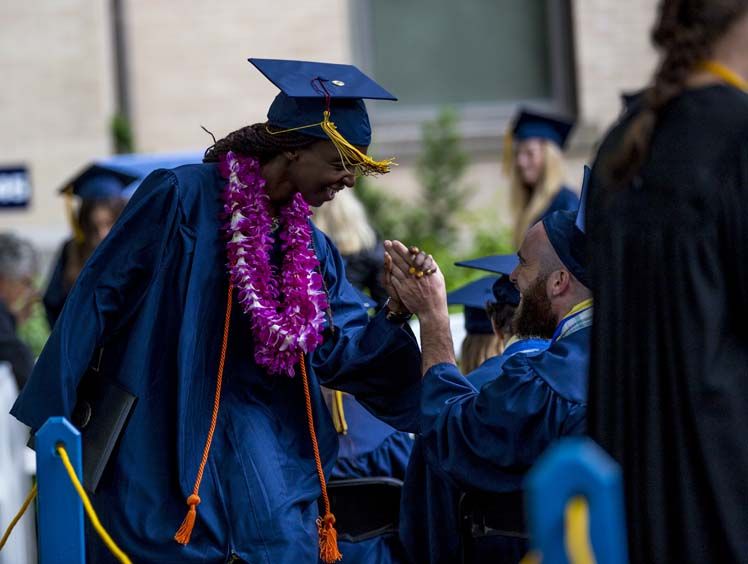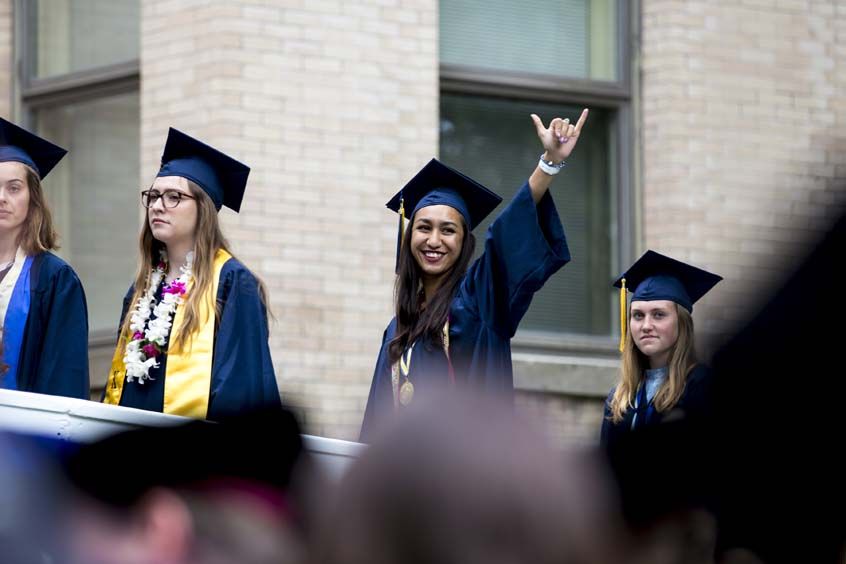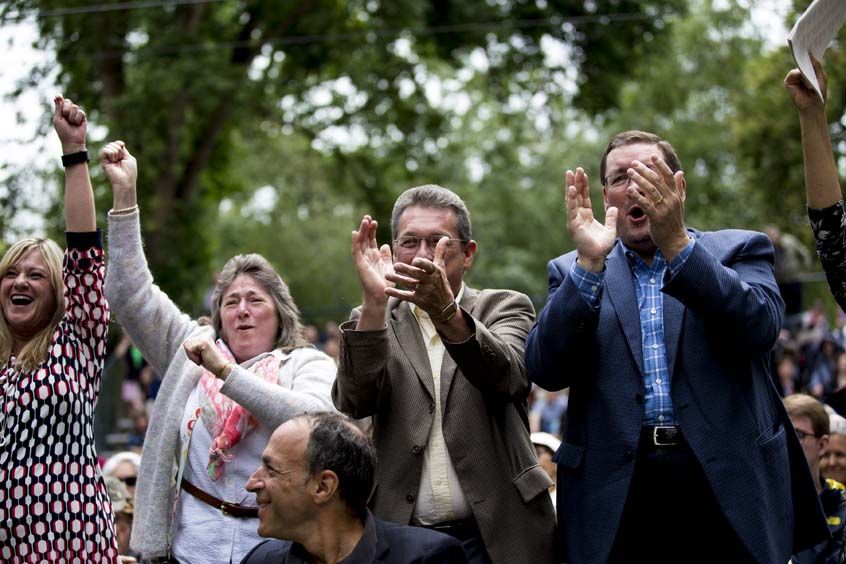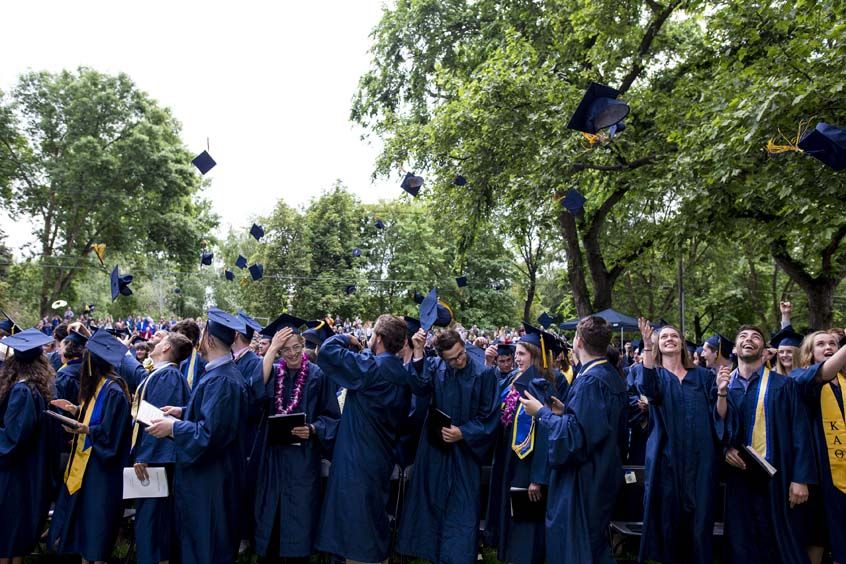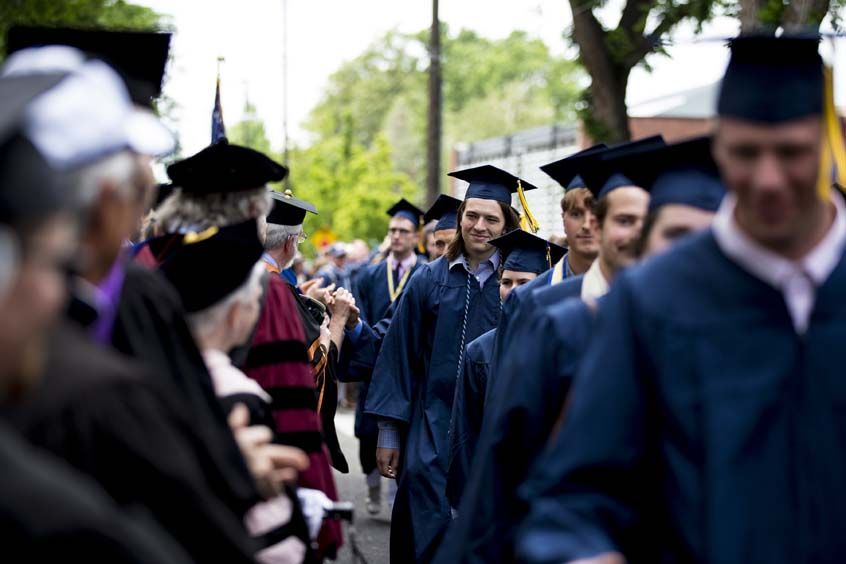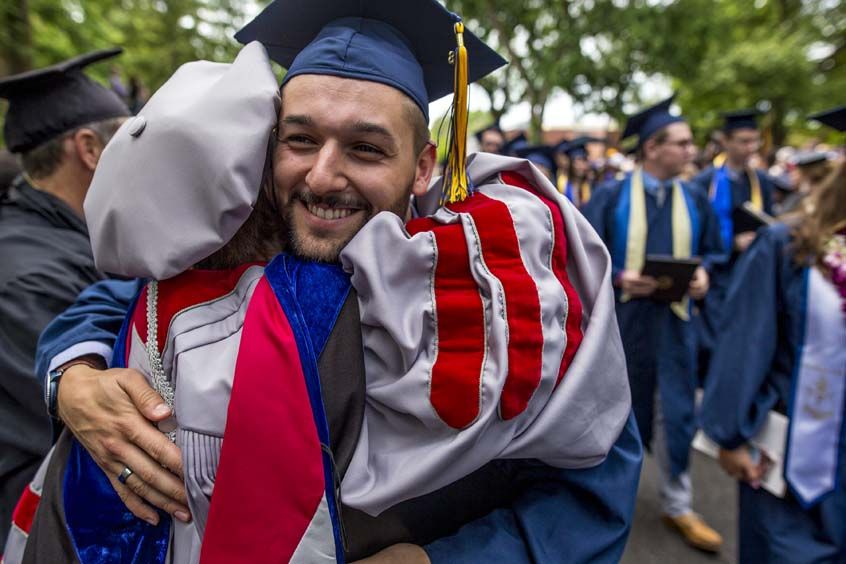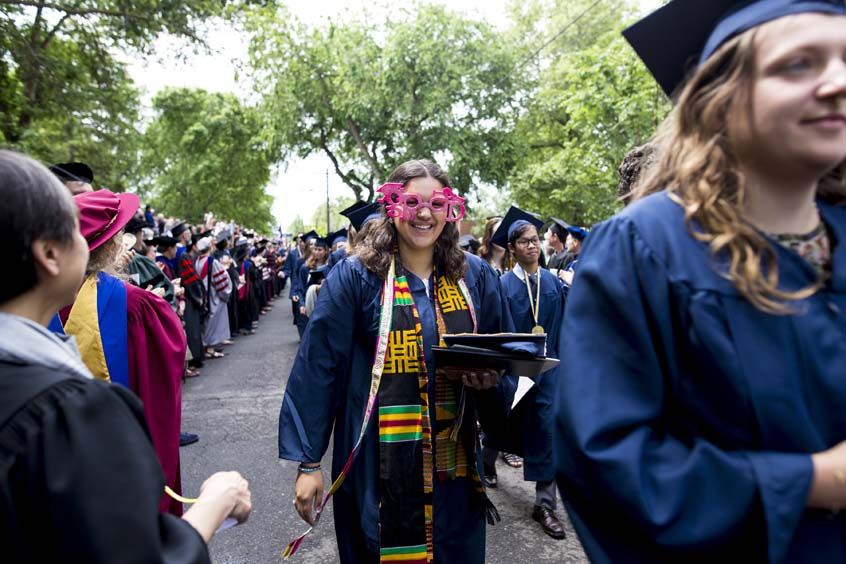 A little rain couldn't dampen the spirits of graduates and their families at Whitman College's 2018 Commencement ceremonies. As the procession began at 11:00 a.m., the rain came down heavy at times, but lightened up as the ceremony started.
Chairman of the Board of Trustees Brad McMurchie opened the ceremony by welcoming graduates, encouraging them to remember the people who helped them get to this point in their academic careers, and asking them to stay curious.
"I hope, after four years, that you have found some of the answers you were looking for, but more importantly that you have developed the skills and desire to keep seeking a greater understanding of yourself and the world after you leave here," said McMurchie.
President Kathleen Murray also offered her advice to the Class of 2018.
"Everyone who speaks with you today feels obliged to give you some sort of charge, advice as you move into the next great adventure in your lives, and I am no exception," said President Murray. "I want to talk with you about three things: one I hope you will continue to pursue, one I hope you will try to avoid, and one that I think helps hold everything else together."
President Murray went on to urge students to continue to develop their capacity for empathy, to avoid cynicism, and to extend grace when engaging in difficult dialogues.
President Murray recognized the six faculty members who received Distinguished Faculty Awards this year for mentoring, advising, teaching and scholarship. These awards are the highest recognition of excellence for Whitman faculty members.
President Murray granted honorary degrees to two distinguished alumni who were at the ceremony: cellular industry pioneer and Chairman of the Seattle Mariners John Stanton '77 and commencement speaker Ashifi Gogo '05, founder and CEO of Sproxil, a global consumer protection company.
In his commencement address, Gogo recalled his time in Walla Walla fondly and remembered what it was like acclimated to a place that was so different from his hometown of two million people in Ghana. He told a story about how his bike was stolen as a student and then-president Tom Cronin lent Gogo his own personal bike for the rest of his time at Whitman. Gogo's message to students: "Go out of your way to be kind to people. It's a Whitman tradition."
Gogo went on to encourage the graduates to complement their own strengths by surrounding themselves with friends, colleagues and mentors who are excellent in areas where graduates could improve, and to embrace diversity and inclusivity.
Gogo's final piece of advice to students: you don't always have to be perfect.
"There is a zone of success that lies between precision and speed," said Gogo. "The ability to approximate rapidly helps generate progress, and such progress can lead to perfection. "
Senior class speaker Christopher Meabe '18 also encouraged his classmates to embrace uncertainty.
"Four years ago I was dead certain I was going to be a neuroscientist. Now the only thing I'm certain about is that Lyman has the best dining hall," said Meabe.
He said the fear of what's next is nothing to be afraid of.
"Tomorrow will come, and today we have completed something great," said Meabe. This ceremony and the years of our lives that it symbolizes are undeniable proof of our ability to be good to one another, and to the world that we're ready for now."
Provost and Dean of the Faculty Alzada Tipton read the names of each graduate, welcoming them to the stage to receive their diploma from President Murray. The audience of family and friends remained energetic during the hour-long recitation. By then, the rain had stopped and the sun was shining.
In keeping with tradition, one student gave President Murray a kiss on the cheek. The last theatre major to cross the stage always kisses the president upon receiving their diploma.
All the names were read, and with the moving of the tassels and the singing of the Whitman Hymn, the new graduates were ready to be greeted by their loved ones. Faculty, administrators and distinguished guests lined Boyer Avenue as the students passed by so they could congratulate the graduates and usher them into their new lives as Whitman alumni.