Teens draw on civil rights lessons for Whitman art show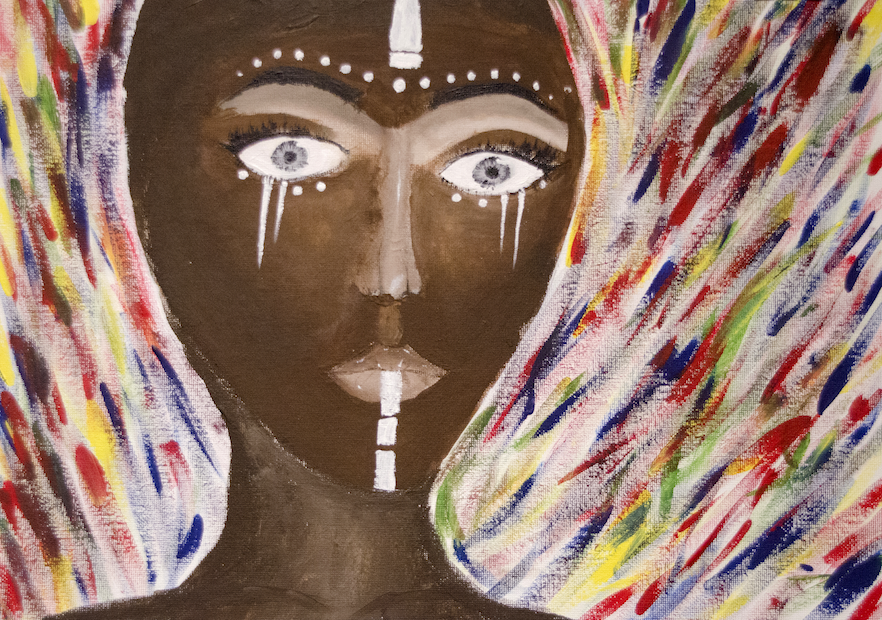 What do students at Walla Walla's Lincoln High School think about race, equity and inclusion? These issues were the subject of intense discussions with Whitman volunteers earlier this year during Whitman Teaches the Movement and are now on display in Reid Campus Center's Stevens Gallery.
As part of its partnership with Walla Walla Public Schools and the Southern Poverty Law Center's Teaching Tolerance project, Whitman Teaches the Movement sends Whitman students into the community each year to lead lessons on civil rights history. After a schoolwide viewing of the MTV documentary White People, which explores the concept of white privilege, Lincoln students expressed themselves through art.
Below is a selection of the original work featured in their exhibit.