Whitman junior awarded Goldwater Scholarship for STEM research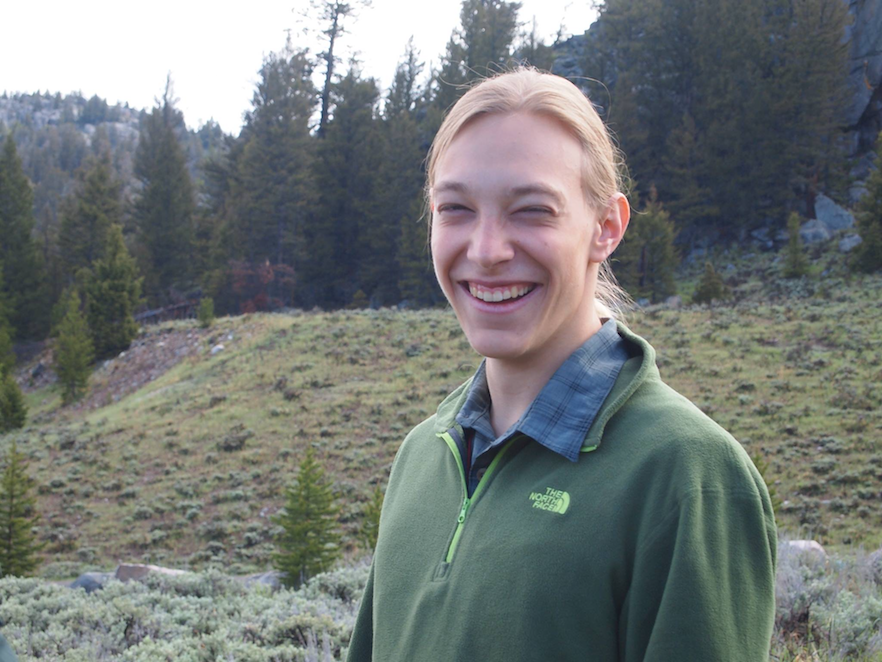 Gabe Juul '18, a physics major from Medford, Oregon, has been named a 2017-18 Goldwater Scholar by the Barry M. Goldwater Scholarship and Excellence in Education Foundation for his interest in aerospace engineering.
"Gabe is curious about the big picture in everything he explores, and he's intent on seeing how, specifically, all the pieces fit," said Director of Fellowships and Grants Keith Raether. "I don't know that we've ever encountered a Goldwater applicant who can offer up gravitational evidence for a strong lithosphere on Mars, talk about the evolution of medieval religious thought and recommend a book by Bertrand Russell about making math more rigorous."
Established by Congress in 1986 in honor of former U.S. Senator and presidential candidate Barry Goldwater, the Goldwater Scholarship is the most prestigious undergraduate award given in the sciences. It recognizes students with "outstanding potential" who plan to pursue a PhD in mathematics, the natural sciences or engineering.
Colleges and universities can nominate four students and competition is intense. This year, 1,286 sophomores and juniors from a pool of 2,000 schools nationwide applied, and only 240 were selected. Applicants' average GPA was 3.95
"I am immensely grateful for the scholarship," said Juul, who credited Whitman faculty and staff for helping to guide him toward success. "As the news settled, it began to grow from a validation of the work I did on the application and started to feel more like a validation of the choice to study physics and later engineering."
Juul, who previously received the Gilman Scholarship to study abroad at the University of St Andrews in Scotland, intends to advance exploration in space, present his research at conferences and in publications and teach at the university level.
The Goldwater Scholarship covers eligible expenses for undergraduate tuition, fees, books and room and board up to a maximum of $7,500 per year.
Juul is the eighth Whitman student to earn a Goldwater Scholarship since 1990.
Read more about Whitman's latest fellowship and grant recipients.